Getting Started
To sell on NeweggBusiness is subject to its marketplace guidelines, and NeweggBusiness reserves the right to accept/reject the applicant's request.
Once your request to sell at NeweggBusiness is approved, you receive a USERNAME and PASSWORD for your seller panel.
Once you receive the login credentials, log in to your account, and collect the Seller ID, API Keys, and the Secret Key from the NeweggBusiness Seller Panel by clicking on the Manage Account tab followed by Data Feed Settings.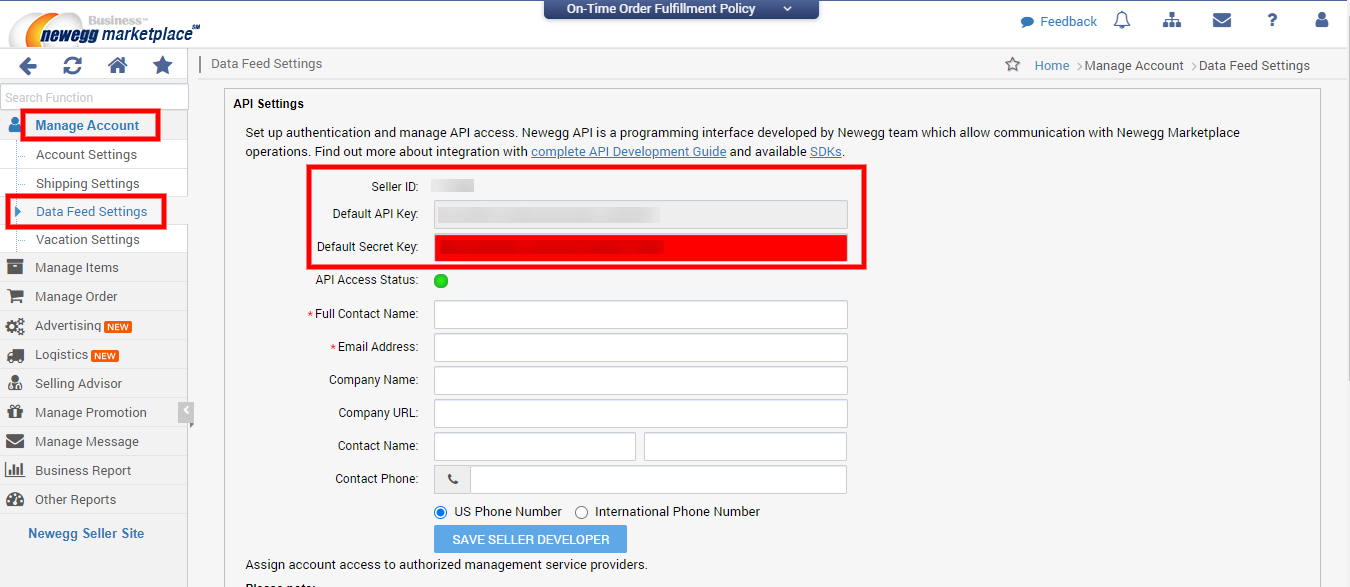 Once the process gets completed, you can use the NeweggBusiness – Integration App to connect your Shopify store with NeweggBusiness.
PRO TIP: Although the integration is independent of these steps, CedCommerce advises you to install the app soon after being accepted to sell on NeweggBusiness, as the dedicated Account Managers also help in completing all the steps mandatory to set-up integration with NeweggBusiness.
×