Failed Order
The Shopify store owner can view the list of failed Groupon orders on the Failed Orders page.
Orders are not imported from Groupon in the following conditions:
If any product is out of stock on the Shopify store.
If any Product SKU does not exist on the Shopify store or it is deleted from the store after uploading to Groupon.
Refer screenshot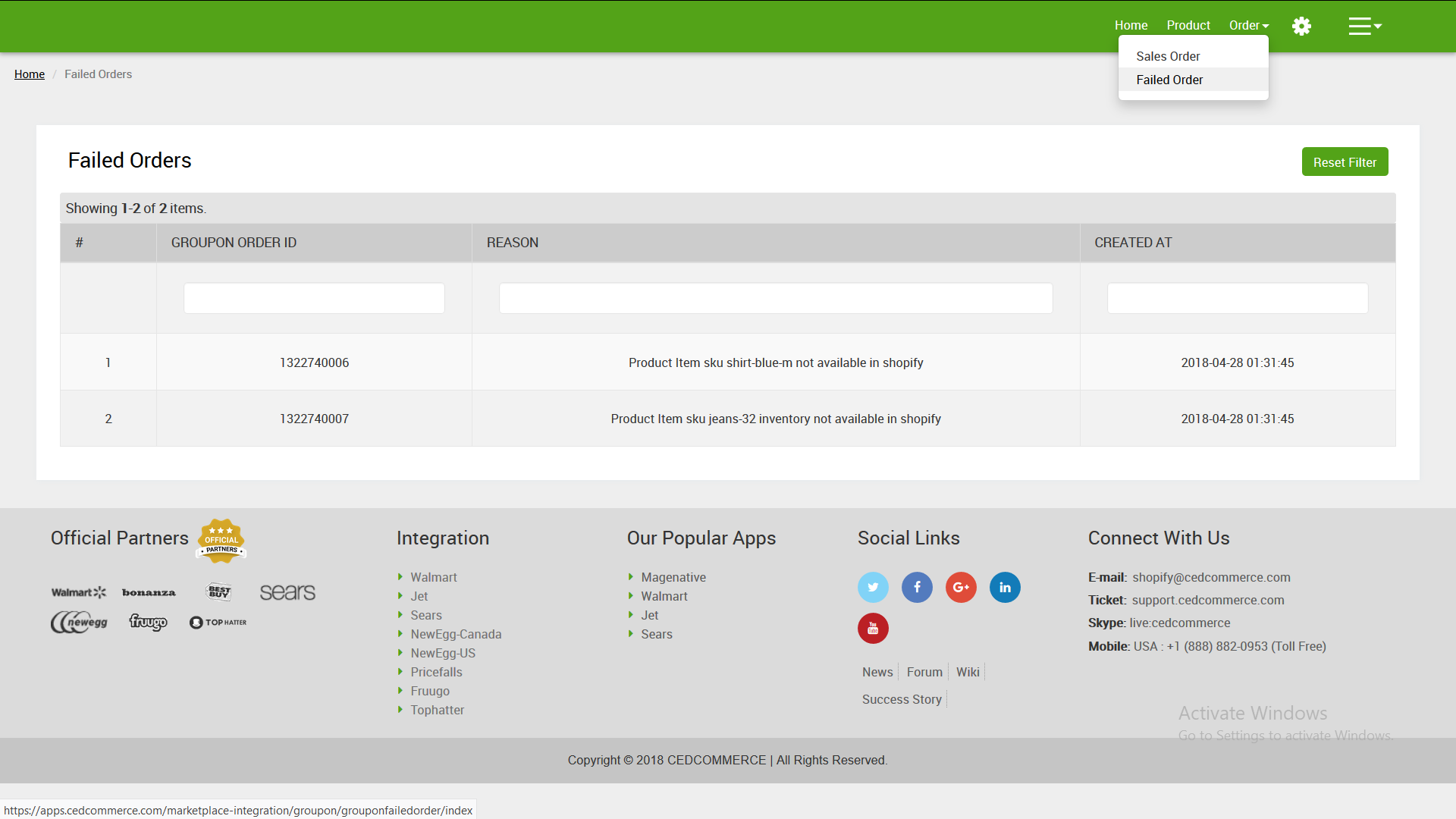 ×