Profiling
Profiling means to create a group of products for which you can set some particular rules related pricing and other information. The set of rules will be imposed only that particular products and will be helpful at the time of product uploading.
How will you create a profile for your products?
Basically, you need to complete the following steps for the same-
1) Profile Details
● Go to custom profiles.
● Click on Create Profile.
● Enter Profile Name as you have created the connection between your Shopify store and Google merchant center.
● Click on "save and next" and move to the next step.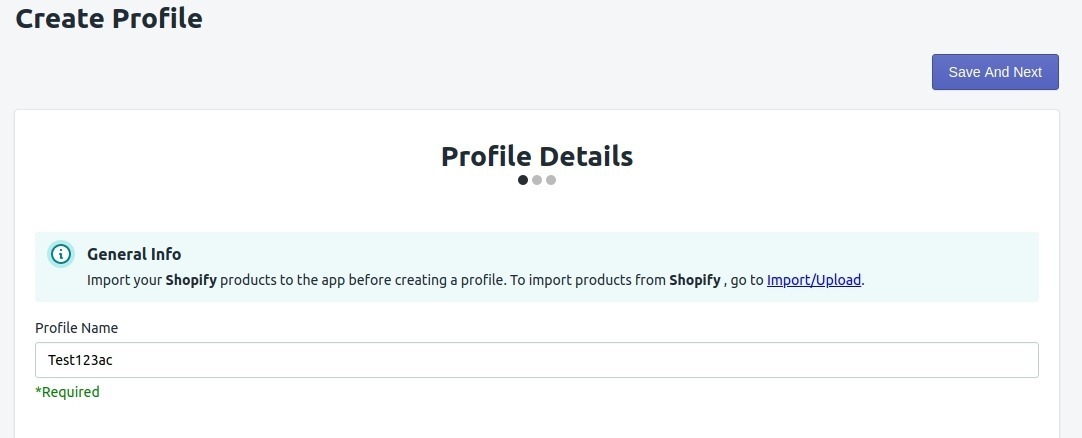 2)Fill Configuration And Filter Products
In this section, choose target country, content-language, currency and included destination. Then choose a product category and prepare the desired query in order to upload specific products.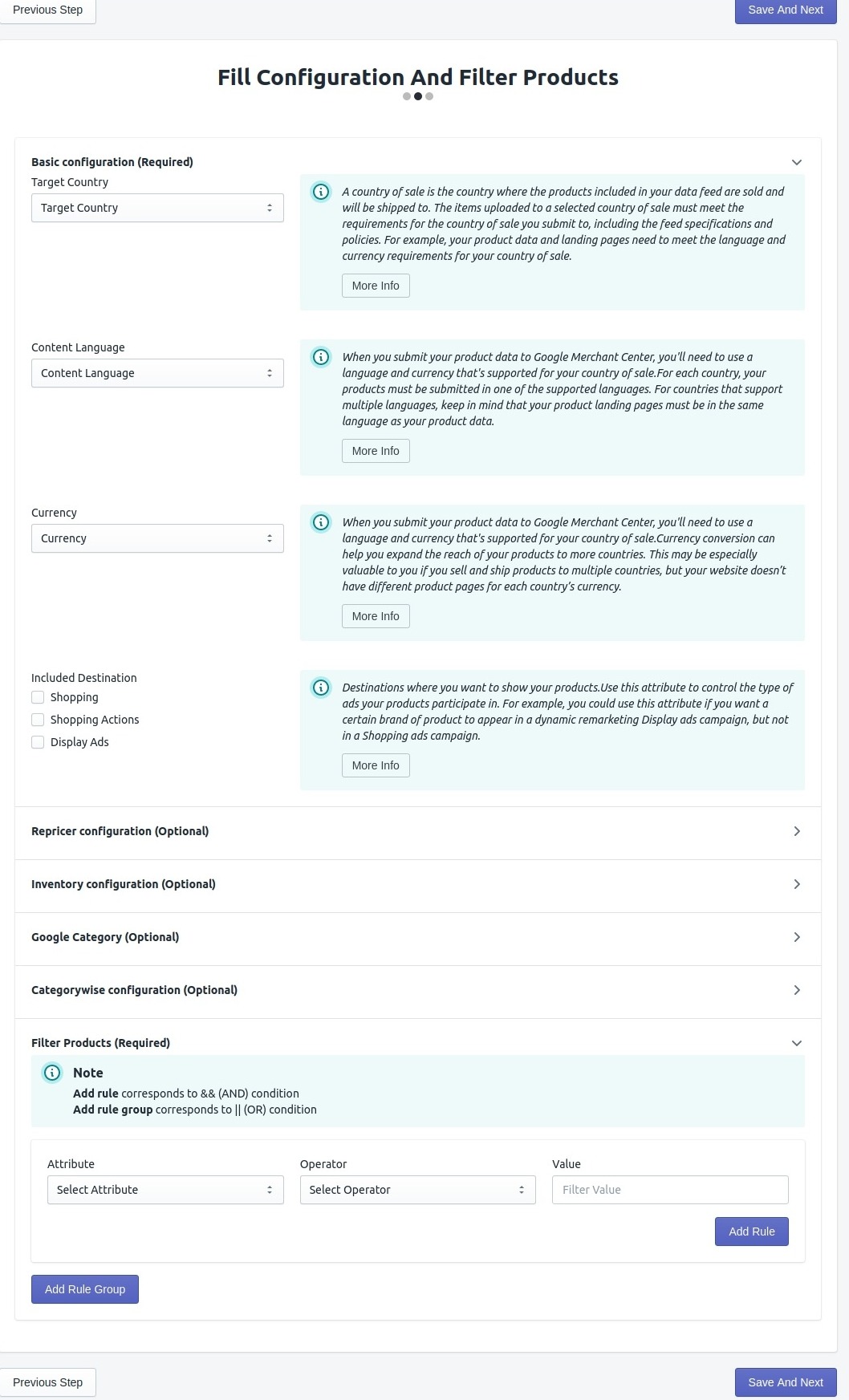 3) Attribute Mapping
Map different attributes for the additional image, shipping, taxes, size, material and many other options in this section.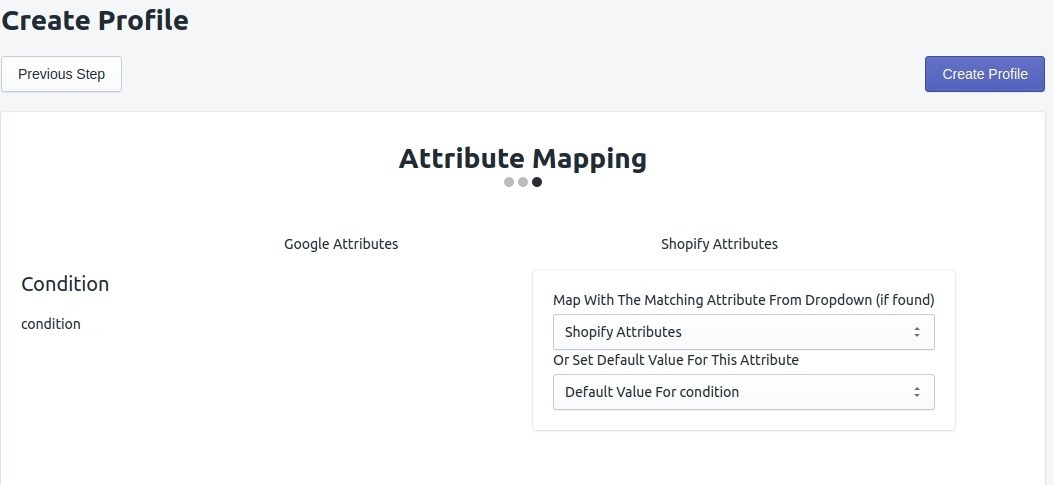 ×