Resources
Resources is the 10th item from the top in the left-hand navigation menu and it will give you a lot of helpful information in the form of FAQs, Videos, Blogs, and the User Manual for the app. When you click on it, a sub-menu will appear with the following items –
Knowledge Base
User Guide
Knowledge Base
The knowledge base page is divided into 3 different tabs –
FAQs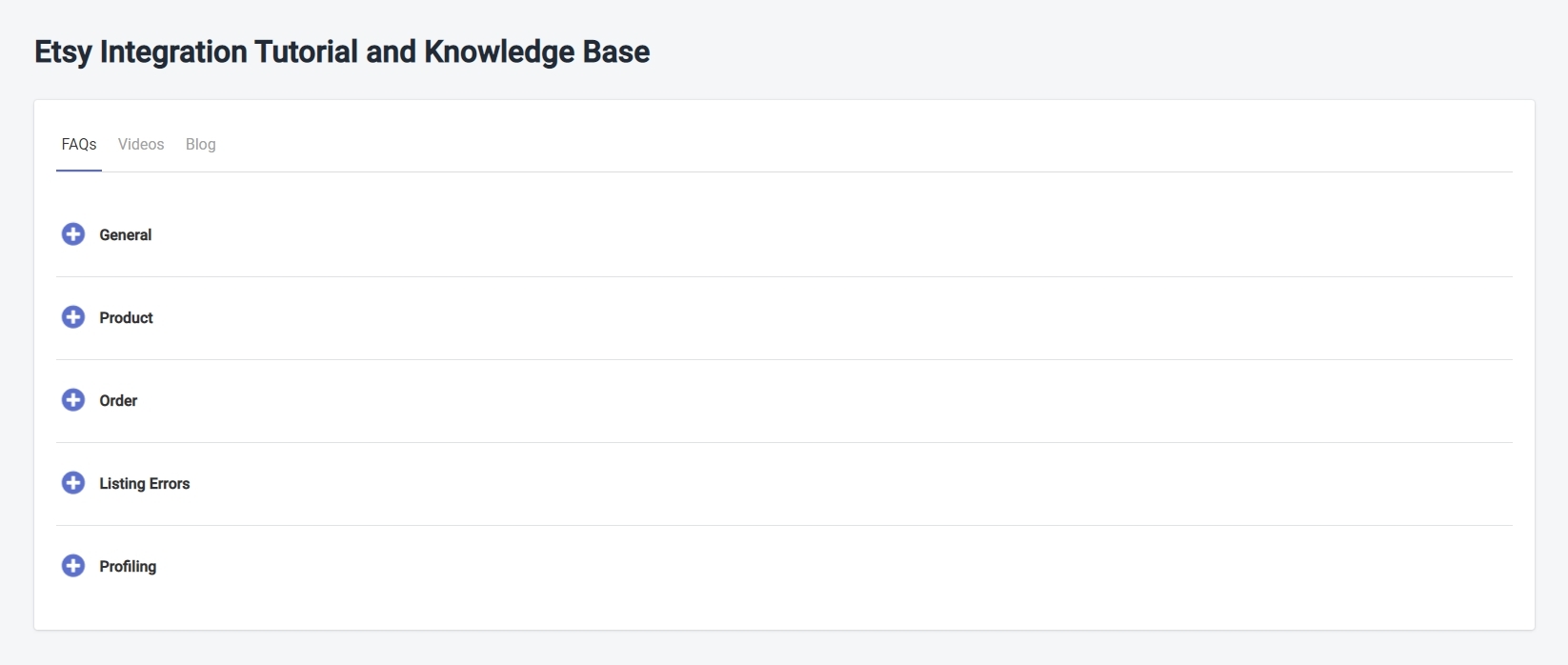 This tab contains a lot of questions that we have curated over a long period of time. Whenever we receive a query about the app, we carefully think about it, and if we conclude that it's a common question and may come up again in the future then we add it to this FAQ section. This means that if you have any questions about the app, you'll most likely find the answer in the FAQs. These questions are divided into 5 main categories – General questions, Product related questions, Order related questions, Listing-errors related questions, and Profiling related questions.
Videos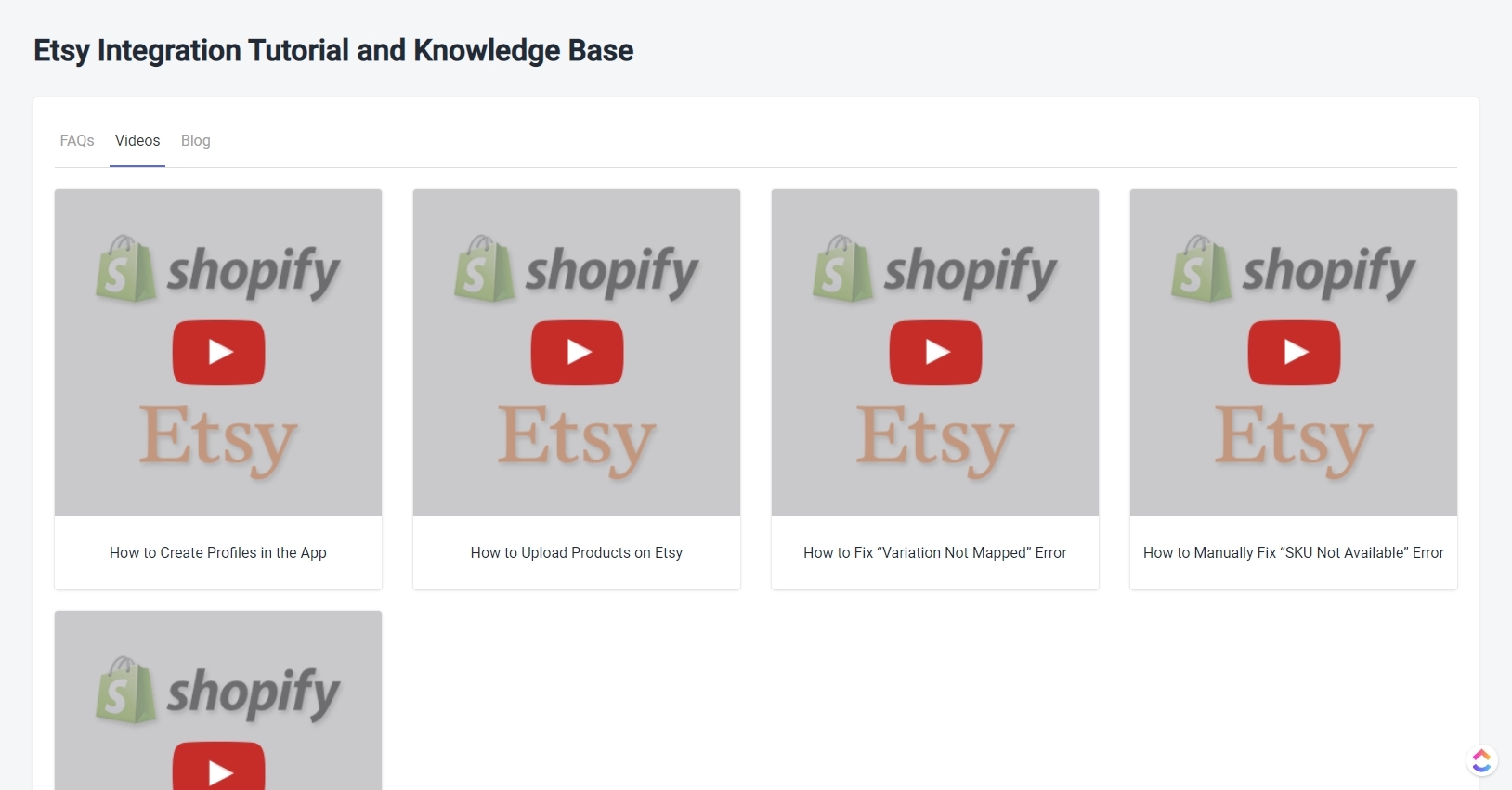 The video tab contains tutorials on how to use the app. If you're unable to do something, it is likely that you'll find a tutorial for that topic in this tab, so it's worth checking out.
Blog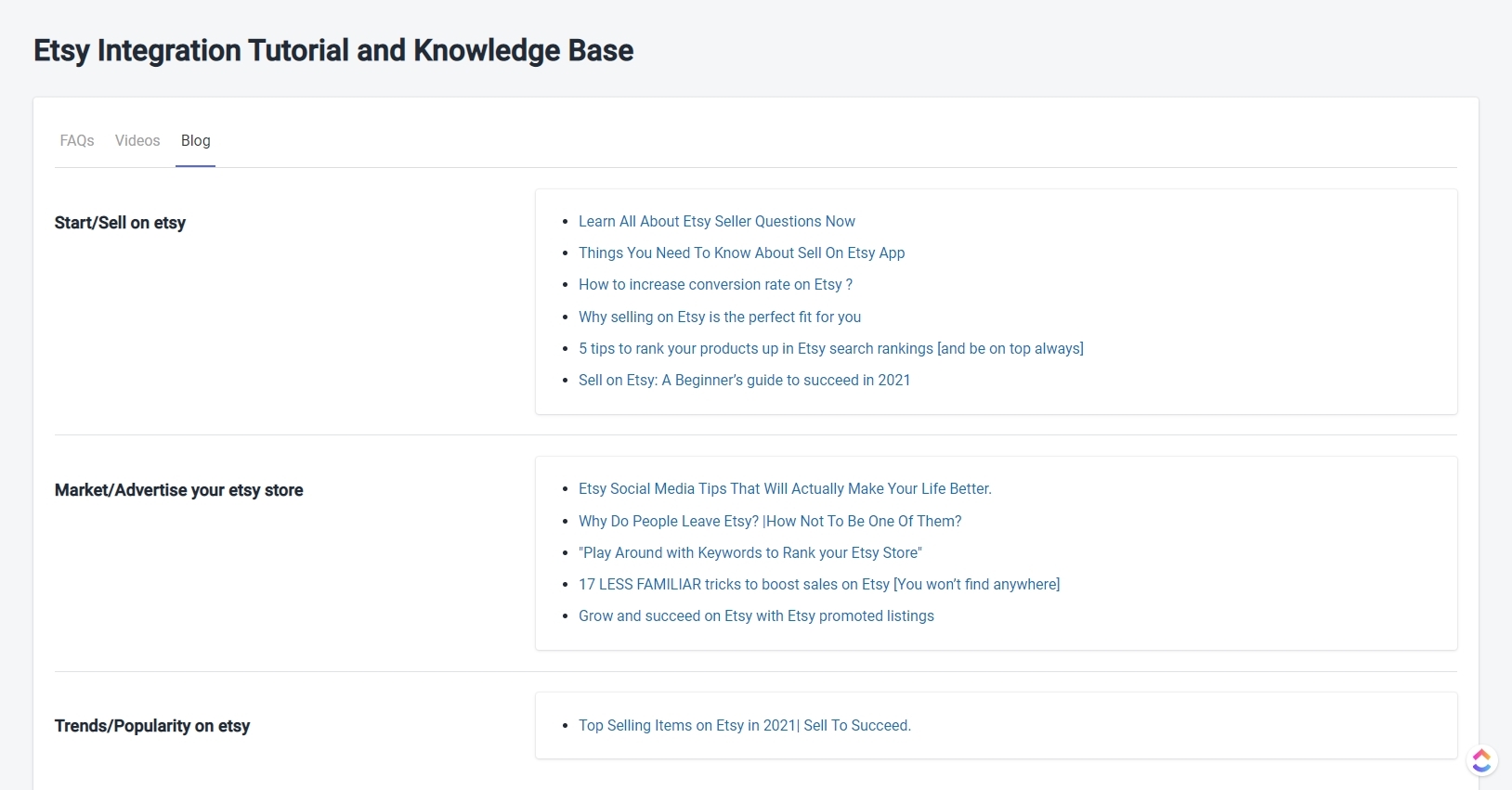 The Blog tab contains a list of blogs that can help you become better at Selling on Etsy. They are spread out into multiple topics and categories like, How to Sell on Etsy? How can you market your shop better? Popular trends on Etsy and so on. Reading our blog is a sure-fire way to understand the nuances of what makes a successful online seller on Etsy.
The User Guide
The User guide will take you directly to this very guide you are reading right now.
×