Carrier Mapping

Carrier mapping is used to map the Shipping Carriers you are using on Shopify with the Shipping Carriers on Etsy. Please note that you will only perform carrier mapping in the case when you are using different Shipping Carriers on each platform. Once your carriers are mapped the shipping details will get easily updated on both platforms.
Click on the 'Shopify to Etsy Carrier Mapping' button on the top right corner to access the carrier mapping pop-up.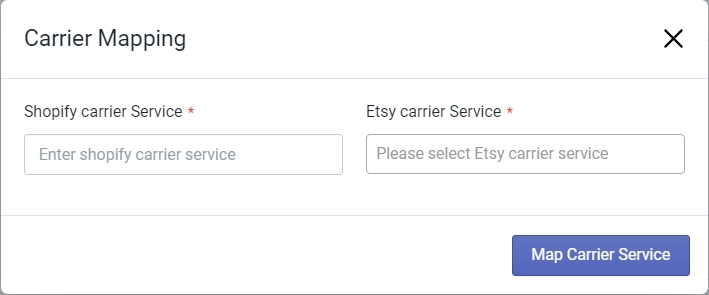 Type the name of the Shipping carrier service you are using on your Shopify store. Then click on the Etsy carrier service dropdown to get a list of Shipping carriers on Etsy. Find and select the carrier you're using on Etsy. Click on the 'Map Carrier Service' button to confirm the mapping. 
×