Account
The top-right thumbnail has the following sections: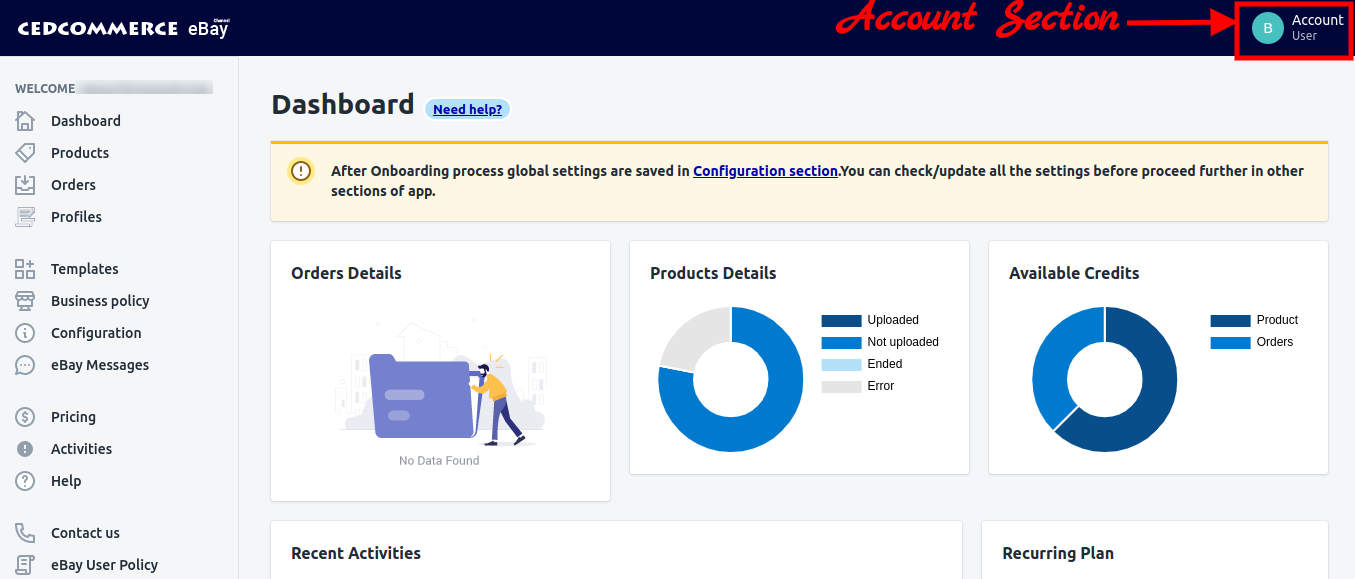 1) Account: You can check or select your eBay account location from here & reconnect it. This section even helps you to view your details (as stored on the app) & payment plan (selected by you) as well.
This setion also facilitates you to check your required eBay User details, as showed in the image.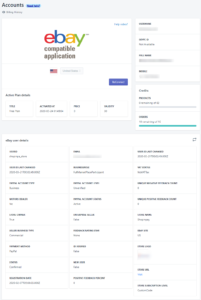 ×