Return Policy
This section helps you to modify an existing return policy or create a new one.
You can choose whether you want to accept returns or not.
Enter the Return Profile Name as per your choice.
Refund Options: This field indicates how the seller compensates buyers for returns.
Note: You must set this value to MoneyBack for all eBay marketplaces except for the US marketplace.
You can also select the number of days of return acceptance from the buyer (calculated from the date of the item received by the buyer).
This section has a field where you can enter the number of days, after receiving the item, your buyer should contact you within.
You can also select as to who will pay the shipping charges while the return of an item from the dropdown.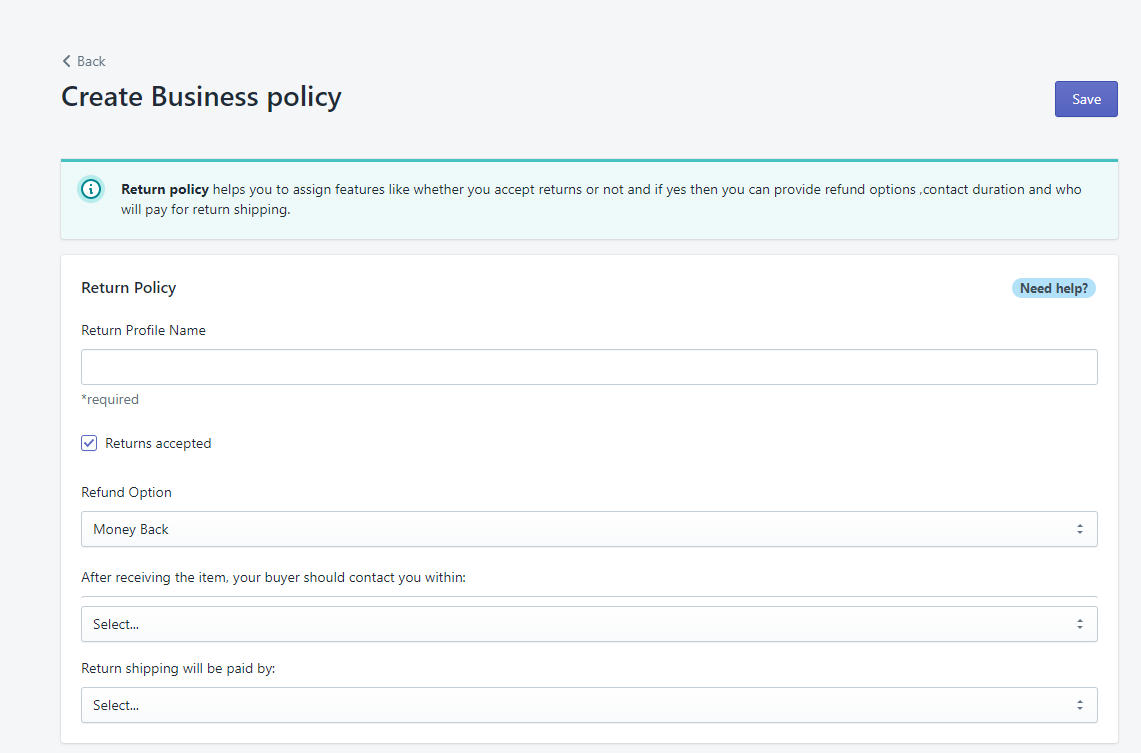 ×