Orders
View a graphical representation of the orders received on eBay and managed through the app.
This is the order graph would look like: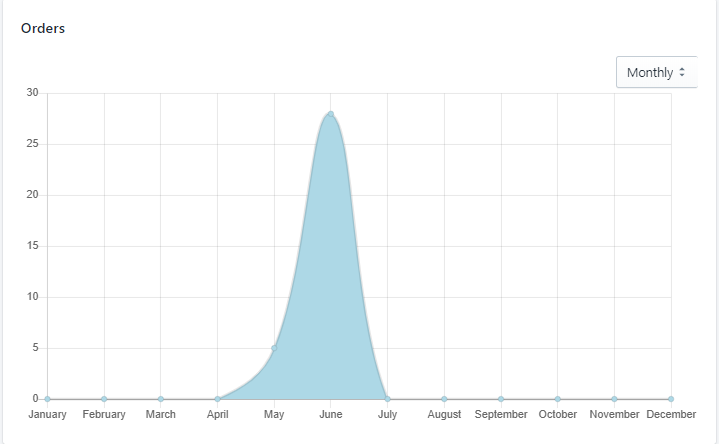 The above graph depicts that the maximum orders have been received in between the months of April & July.
You can set the time span for which you want to view the order stats.
×