Sales Orders
Admin can perform the following tasks on the Sales Orders page:
To manage the sales orders
Go to the Best Buy Canada Integration App.
On the top navigation bar, click the Order menu.
The menu appears as shown in the following figure: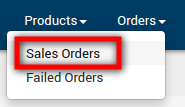 Click Sales Order.
The Best Buy Canada Order Details page appears.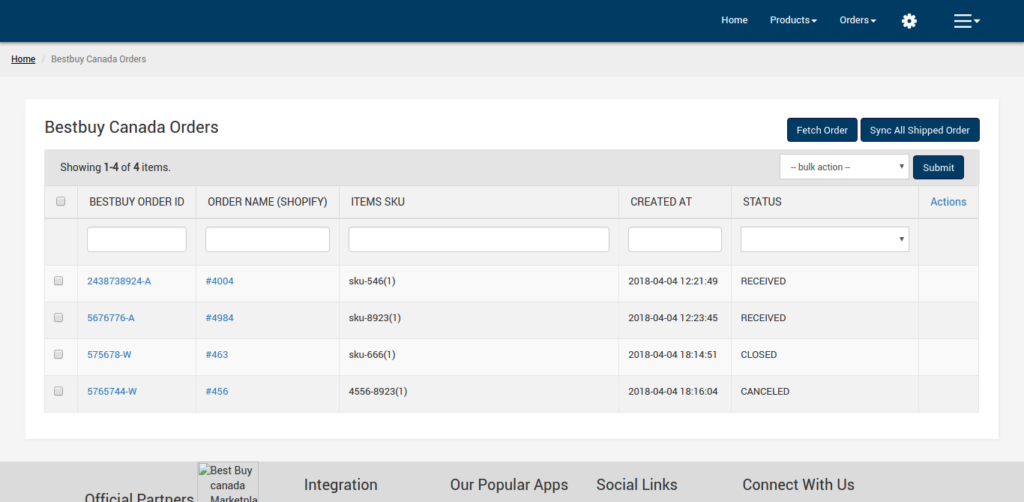 ×