Authenticate your Salesforce Commerce Account Details on app
After you are done with registration on CedCommerce API, you will get the "Verify your Credentials" Page as shown below.
Here you need to authenticate your following Salesforce Commerce Account details with CedCommerce.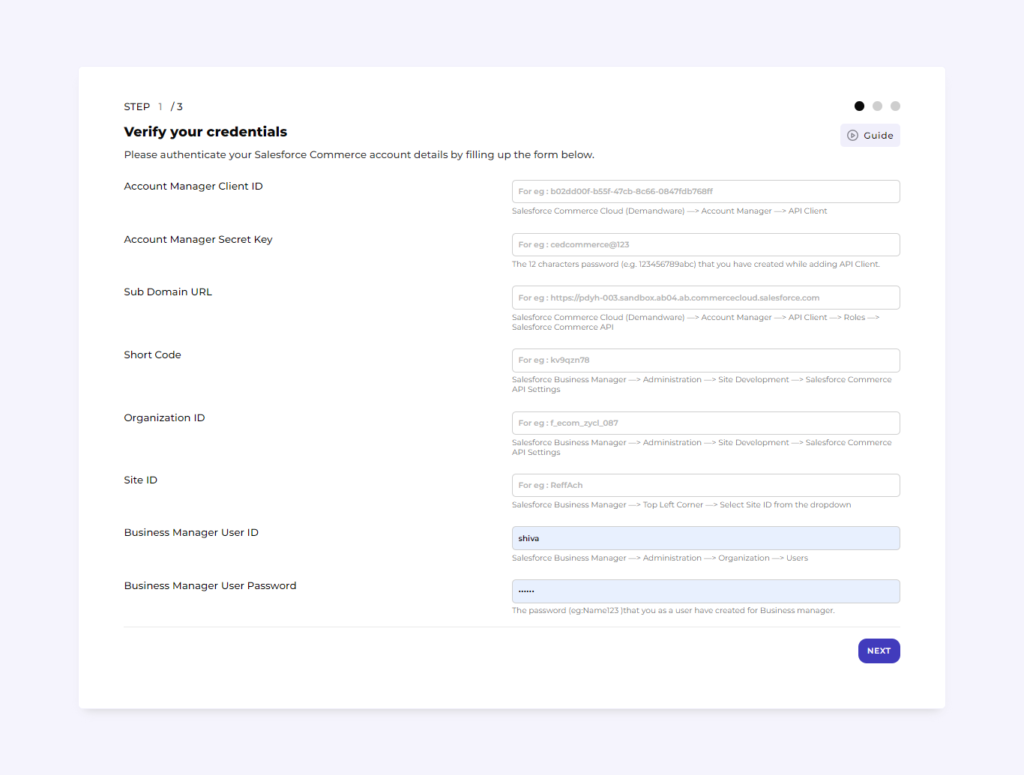 Don't worry; we will guide you on "how & from where" you'll find all these data.
For this, you need to have access to:
Salesforce Commerce Cloud Account: This will give you the details of Account Manager Client ID, Account Manager Secret Key, and Sub Domain URL.
Salesforce Business Manager: This will give you the details of Short Code, Organization ID, and Site ID.
×