How to get Account Manager Client ID from Salesforce Commerce?
Click here to log in to the Salesforce Commerce Cloud.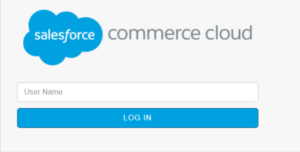 Enter the email address you have registered on Salesforce Commerce Cloud and click on "Login".
Further, you will be asked to enter your password and after successful login, you will be redirected to the Salesforce Commerce Cloud Account Manager also known as Demandware, as displayed below:

Now click on "API Client" available on the Left Hand Side.

Here, you will find the API Client ID which is your Account Manager Client ID that you need to fill in the "Verify your credentials" page – first field.

Note: In case, you are unable to find anything over here means it is blank. You need to "Add API Client" which has been guided under How to configure API Client.
×