Get Sub Domain URL from Salesforce Commerce
Click on your API Client ID.

You will be directed to the complete details of that particular API Client ID as displayed below: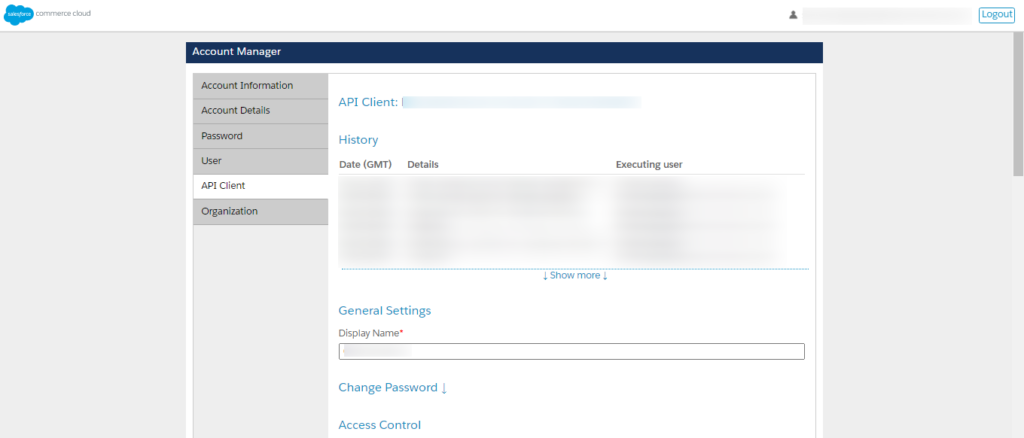 Scroll down on this same page and you will get "Roles" as displayed below.From here you can have the detail of the Sub Domain URL. The same you need to fill at the third field on the "Verify your credentials" Page.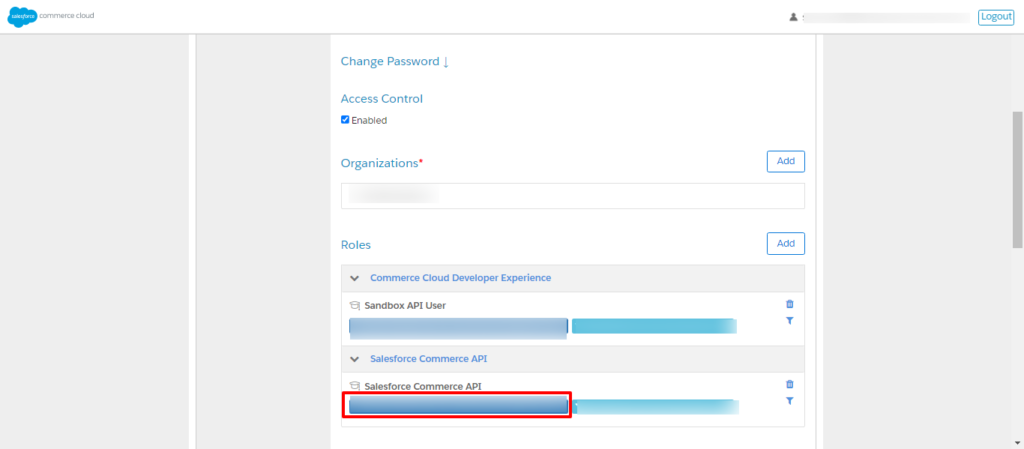 Copy the URL from the red section and add https:// before the URL you have copied. This is your final Sub Domain URL. For example, https://zycl-001.sandbox.us01.dx.commercecloud.salesforce.com/
With this, you have successfully retrieved the first three fields of the "Verify your credentials" Page.
×