Failed Orders
If an order gets failed, it can be seen on the Magento admin panel itself.
To see the failed orders,
Go to your Magento admin panel.
On the top navigation bar, place cursor on Mlibre.
When the menu appears, place cursor on Manage Orders.
The menu further expands and you need to click on View Failed Orders.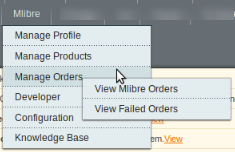 On clicking it, you will be navigated to the page as shown below: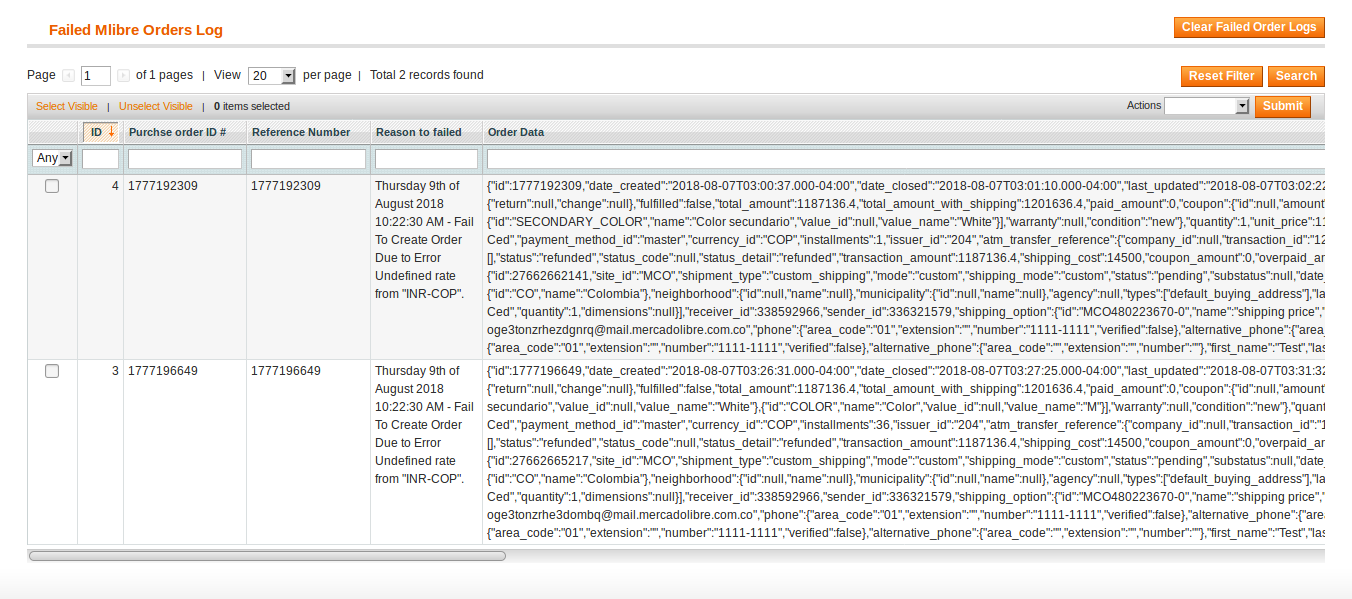 Here on this page, you may see the MercadoLibre Purchase order Id, Reference Number, Reason to Failed means reason of order getting failed, and the order Data.
To delete failed order(s),
Select the order(s) that you want to delete by checking the corresponding boxes.
Now click the Actions drop down on the top right side of the page.
When the menu appears, click Delete Order.
Click Submit button next to it.

The selected order(s) will be deleted.
To clear the failed order logs,
Click the Clear Failed Order Logs button on the top right side of the page.
The failed order logs will be cleared.
×