Cron Chunk
To see and take actions for the crons,
Go to your Magento 2 admin panel.
Click on Wish Integration on the left navigation bar.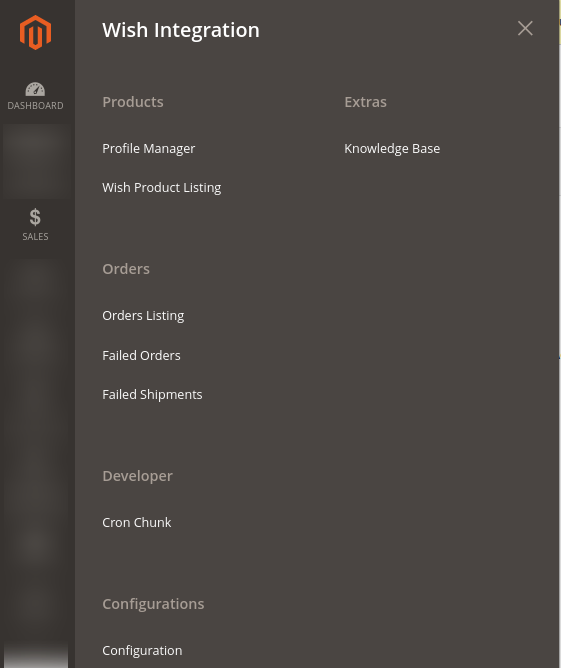 Click on Cron Chunk which is highlighted in the image above.
On clicking it, you will be navigated to the page as:

To see the cron details, click on the View button in the last column under Actions.
Upon clicking it, you will see the details as:

To delete the crons,
Select the crons that you want to delete.
Click on the Actions drop down on the top left of page.

Select Delete Crons(s).
A box appears as:

Click OK.
The cron will be deleted and the message will appear as:

×