When vendor's account status is changed
This section is the SMS notification for enabling and disabling settings for vendors to inform in changing the status of the registration process. If the admin sets it to "Yes" then an SMS will be sent to the vendor for status changes on the website.
Enabled: Set it to Yes/No.
Enter the Message: Enter the Content of the Message that has to be sent (Max 160 character).
Vendor Account Delete Notification:  Vendor will also get an SMS notification if the account is deleted by the admin for any reason.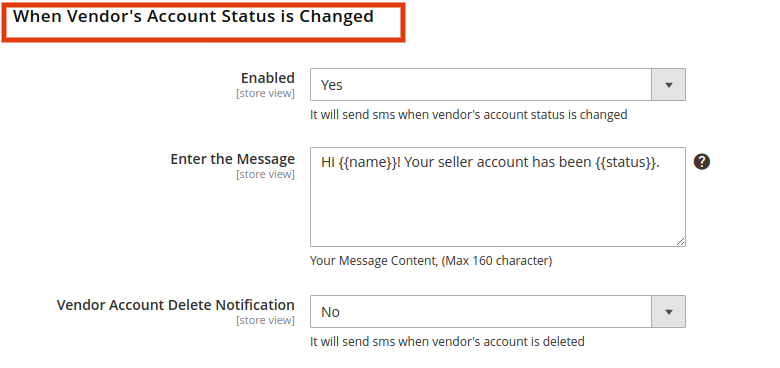 ×