When order status changed
Admin can set it to Yes/No to enable the SMS notification for customers and vendors whenever the status of the order placed by a customer is changed.
Enabled: Set it to Yes/No.
Enter the Message: Enter the Content of the Message that has to be sent (Max 160 character).
Vendor Alerts: Select Yes to send an SMS alert to the vendor to get notified of order status changed.
Admin Alerts: Select "Yes" to send SMS to the admin when an event occurs.
Admin Mobile: Enter the Admin Mobile number to which the SMS will be sent, with country code.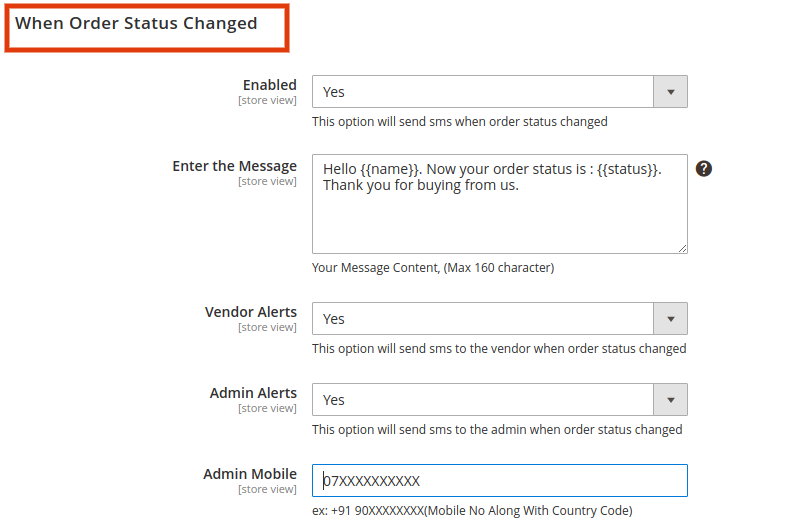 ×