Vendor Group wise and Vendor wise Settings
Admin can also set commission rates according to Vendor and Vendor Groups. If Vendor Group Addon is installed then Vendor Group-wise settings can also be made.
The "Default Calculation Method" and the "Default Commission Fee" will be applicable only if there is a category or product type for which No commission fee has been set.
Moreover, by checking the "Use Default" option the default values i.e. the values from global configuration settings will be taken for the fields for which this option has been checked.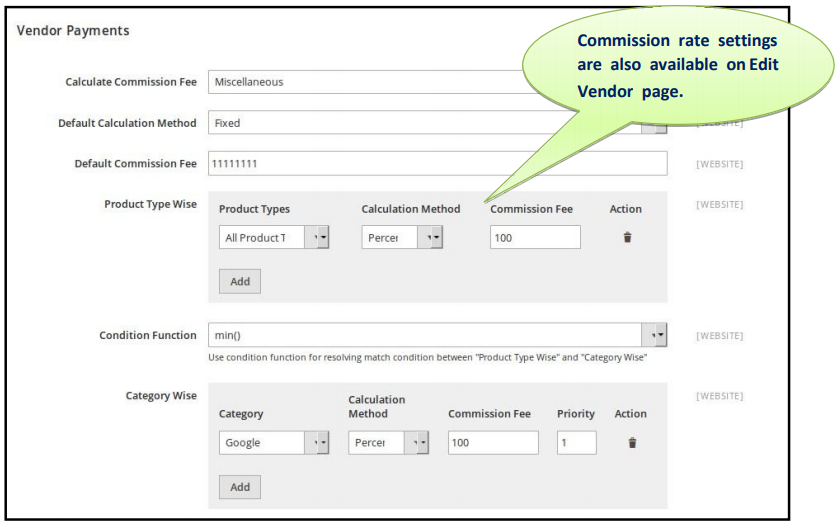 ×