Product Description
QuickBooks is cloud-based accounting software that helps your business accounting data accurate and up-to-date. You can get your QuickBooks online integration for Magneto 2, a platform that will provide automated software to manage your business.
QuickBooks Online Integration – An Accounting Solution Software
QuickBooks Integration for Magento 2 by Cedcommerce is a powerful tool that helps you automatically synchronize all accounting information like Customer's Information, Products, Invoices, Taxes, Credit Memo from your Magento 2 store to your QuickBooks Online.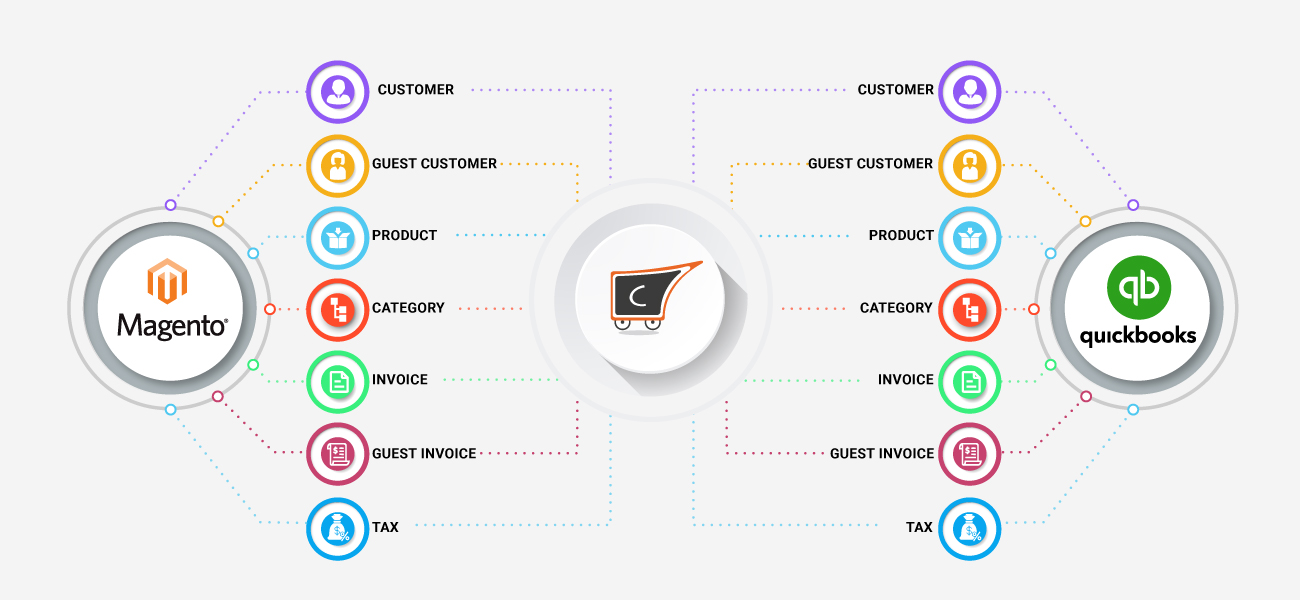 NOTE : Syncing of "Category" Section from Magneto eCommerce store to Customer Quickbooks Panel in not a part of Cuurent Solution, But Planned for Future Product Update.
NOTE : "Guest Customer" and "Guest Invoice" section are sync to Quickbooks Panel, There is no seperate panel on quickbooks to check for guest customer and guest invoice.
×