Overview
Vendor Order Addon developed for Magento 2 Multi vendor extension enables the vendors (sellers) to manage their orders completely, starting from the invoice till the shipment. It also enables them to generate credit memo in case of any refund. This enables the store owner (admin) to manage the transactions based on the item in a more naturalistic way.
This add-on helps the vendors to view their transactions and also send a request to the admin for their order payment. To enable the vendors to use the shipment feature, the admin has to install the Multi Shipping add-on for Magento 2 Marketplace.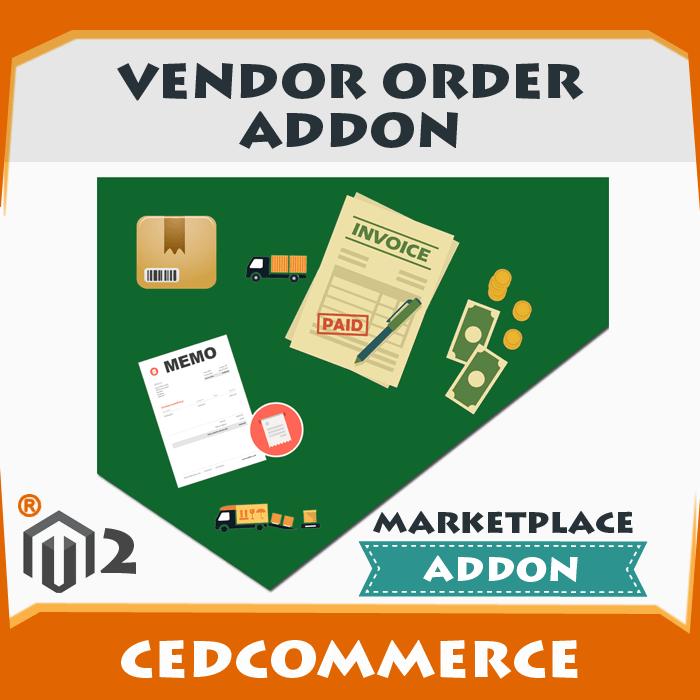 Hence, in short, with the help of this add-on, the vendors can view their own order details in a more elaborate way and can create a shipment, an invoice, and the credit memos if required.
Prerequisites: CedCommerce Magento 2 Multi Vendor Marketplace extension.
Key features of the add-on are as follows:
Easy Invoice Creation: The sellers can easily generate the invoice of their orders themselves without any involvement of the admin every time the order is placed. The sellers can review the orders themselves and can complete the order through generating the invoices if they find the valid and suitable order details.
Produce Credit Memo: When a customer requests for a refund, the seller can generate the credit memo for that order. The vendor can add comments to the order such as any note or some other information that the seller wants to attach to it.
Process Shipment: Sellers can process the product shipment. Also, they can manage the delivery of the products by assigning the tracking numbers to the order. This facility is applicable only if the Vendor Multi Shipping add-on is installed. This add-on enables the sellers to use the shipping methods of their choice that are already installed. It helps the sellers to provide the specific shipping methods to the customers through which they want to deliver the product.
Email Notifications: Whenever a new order is placed or any order is canceled, the seller receives a notification email. These emails are sent on the behalf of admin. The purpose of sending these emails to the sellers is to keep them updated about their orders as it is not necessary that the sellers are always available online.
×