Adding a New Profile
TO ADD A NEW PROFILE,

Go to the Magento 2 admin panel
On the left navigation bar, click the eBay Basic Integration

When the menu appears as shown in the following figure, click Profile Listing.

On clicking it, you will be navigated to a page as shown below:

Click the Add New Profile
The New Profile page appears as shown in the following figure:

In the right panel, under Profile Information, do the following steps:

In the Profile Code box, enter a profile code.
Note: It is only for the internal use. Use the unique profile code with no spaces.
In the Profile Name box, enter the name of the profile.
Note: Use the unique name to identify the profile.
In the Profile Status list, select Enabled to enable the profile.
Note: The Disabled option disables the profile.

In the left navigation panel, click the Category & Attribute
In the right panel, the page appears as shown in the following figure: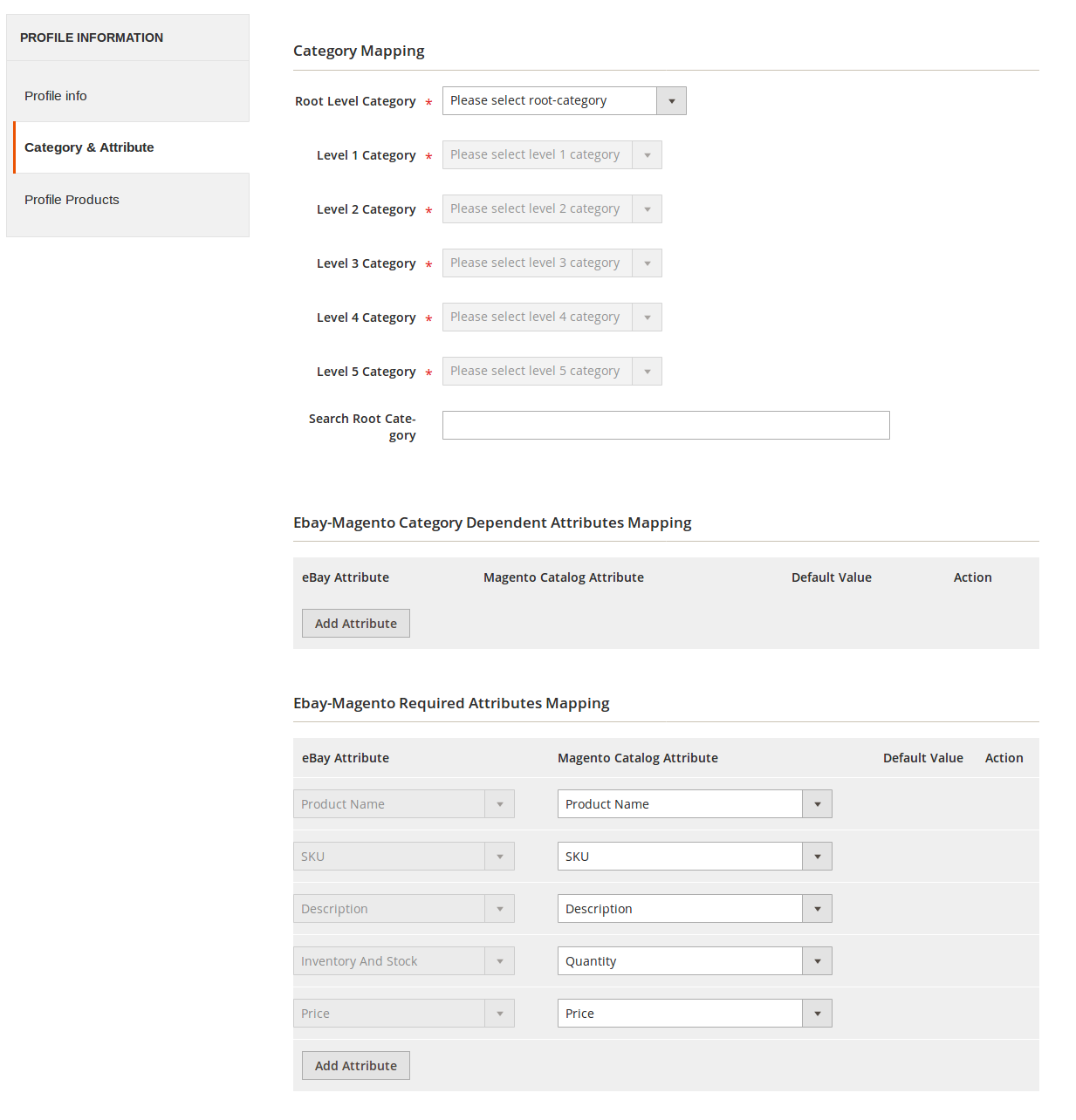 In the right panel under Category Mapping, do the following steps:

In the Root Level Category list, select the required parent category.
If the selected category has the child categories then the relevant sub-category list that appears below to it is activated.
In the Sub Category list, select the required subcategories.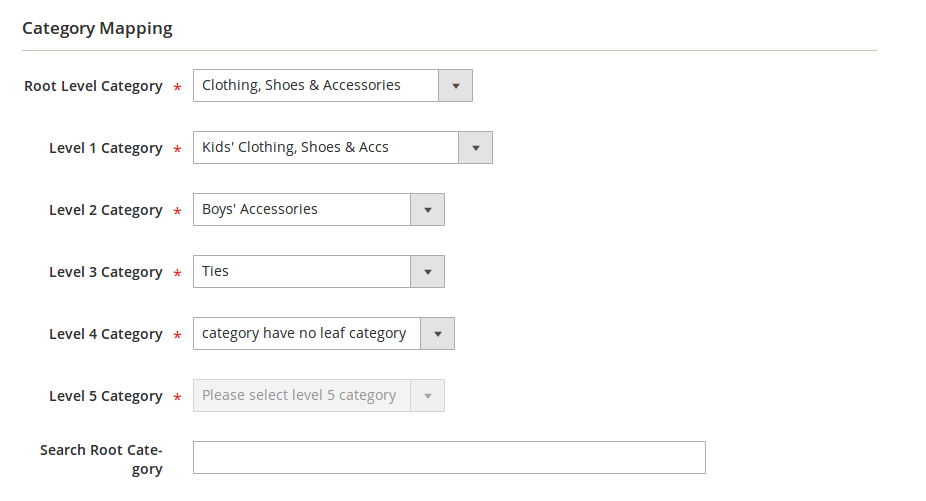 In Ebay-Magento Category Dependent Attributes Mapping, you need to select the required Magento attributes to map the Magento Catalog Attributes with the eBay attributes. The attributes appear depending on the category you have chosen.

You may click the Add Attribute button to add attributes if required and repeat the mapping.
In Category Feature, select the feature from the options shown in the below image.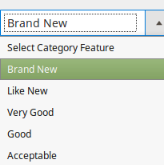 In eBay-Magento Required Attributes Mapping, select the Magento Catalog Attributes from the columns and map them with eBay attributes.
In case of default values, select Set Default Value and a box will appear as shown below in which you may enter the default value.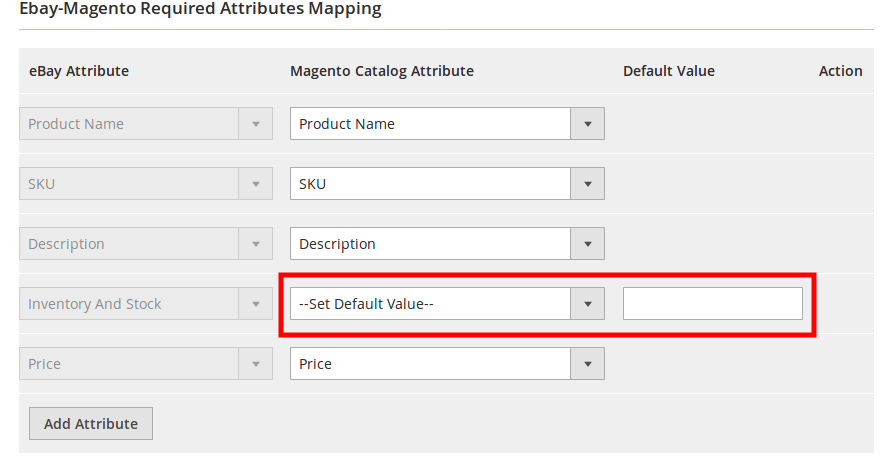 To add attribute(s), click on Add Attribute button and continue the mapping.

Now click the Profile Products from the left side menu.
The right side will appear as: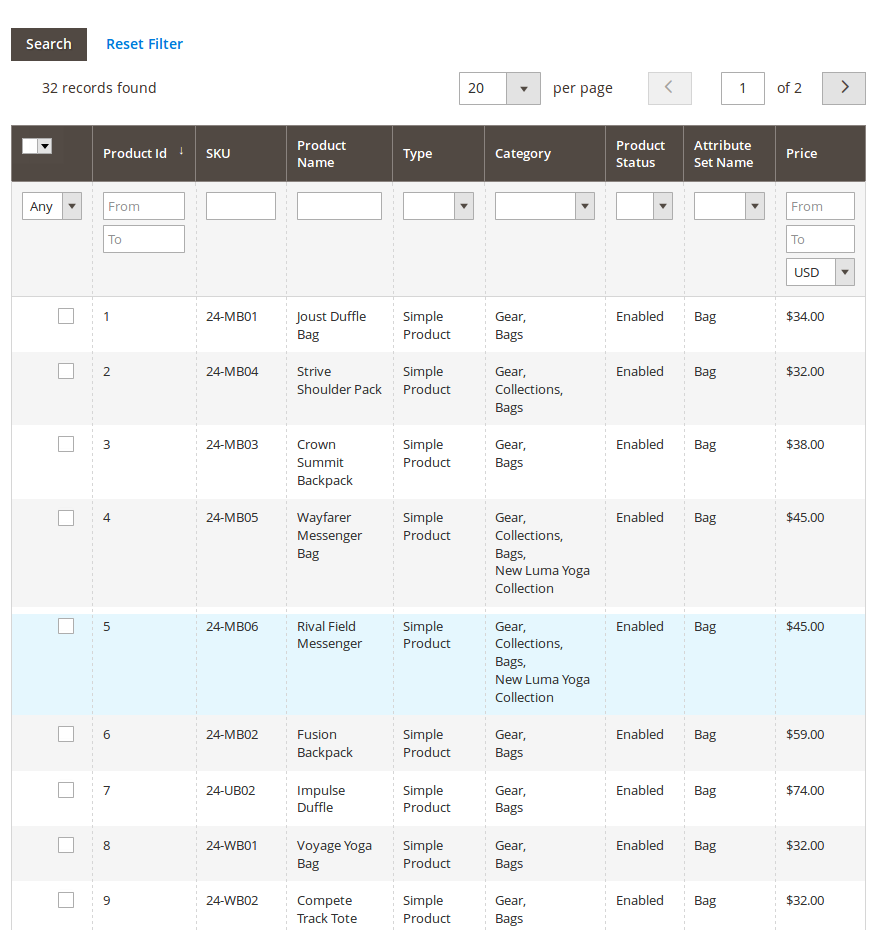 If products are not visible, click Reset Filter button on top of the page. Products will appear.
Select the products you want to add to this profile.
Click on Save button on the top right of the page.
You will be taken back to the Manage Profile page on which you may see the success message for the profile creation and you can see the new profile listed on the page.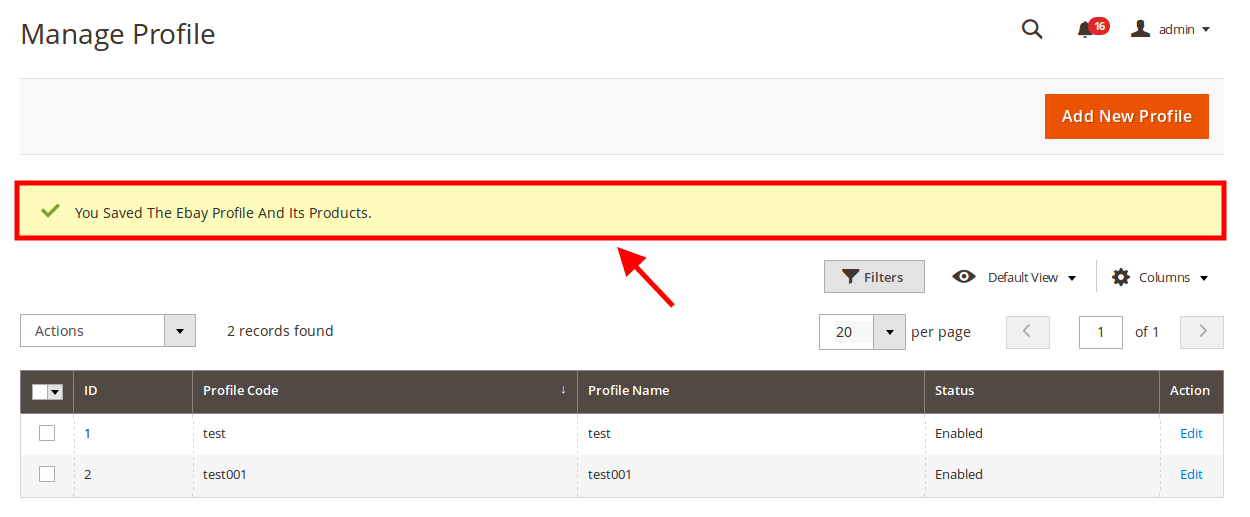 ×