Dashboard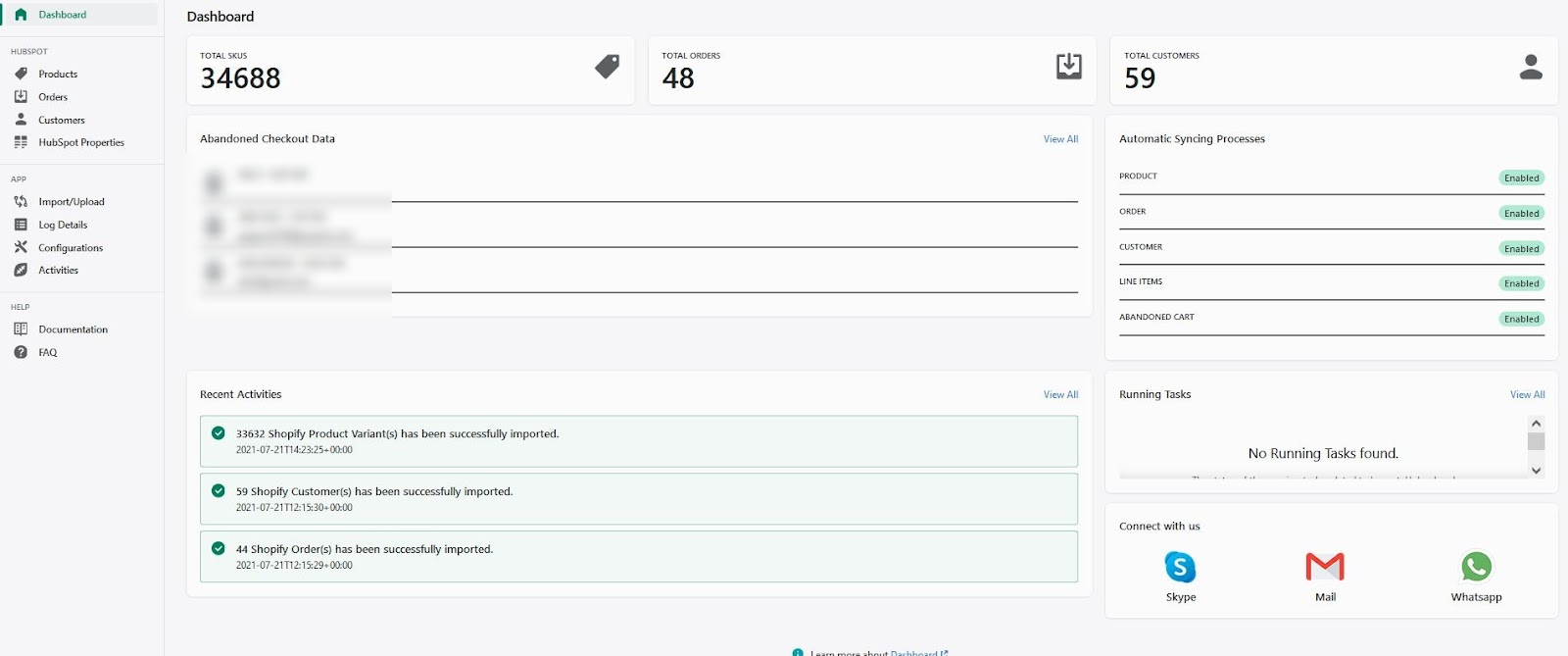 The dashboard is the graphical representation of valuable data in precise form. The dashboard will show the key indicators such as 
Total SKUs
This shows the total number of Stock Keeping Units. Every product is labelled so that their movement can be tracked easily.

Total orders
This figure will tell you about the exact number of orders you have at the current time.

Total customers
It will tell you the number of customers that are already purchased or placed an order from your Shopify store

Recent activities
Recent activities tab gives you an overview of task that has been completed recently (syncing of data, imported data from Shopify to HubSpot)

Automatic syncing processes
This representation shows that your Automatic Data syncing process is enabled or not. It depicts the sync data from Shopify to App then to HubSpot account.
Status of synced data is shown either as (Enabled or Disabled)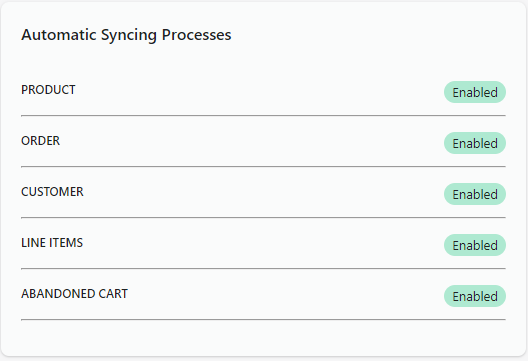 Abandoned Checkout data.
When a visitor adds any product in the cart and at the final stage decides not to complete the purchase then it is termed as "Abandoned Checkout". The data that depicts the Abandoned Checkout is useful to analyse strategies to recover customers and increase sales and revenue.
You can view the details related to Abandoned Checkout Data under this section.

Contact Us
Incase of any query feels free to contact our team.
You can connect any time with our experts through the mail and Skype showed at the bottom left side of the dashboard screen.

To learn more about Dashboard and other sections click on Dashboard.

×