App Onboarding
The App Onboarding process is easy to understand. It takes only two steps to complete the process.
Step 1
To proceed further you have to link your HubSpot Account with the Integration App
Click "Connect" if you have an existing HubSpot account. Else, you can create a new account by clicking on "HubSpot Account". 

Now the list of your HubSpot accounts appears.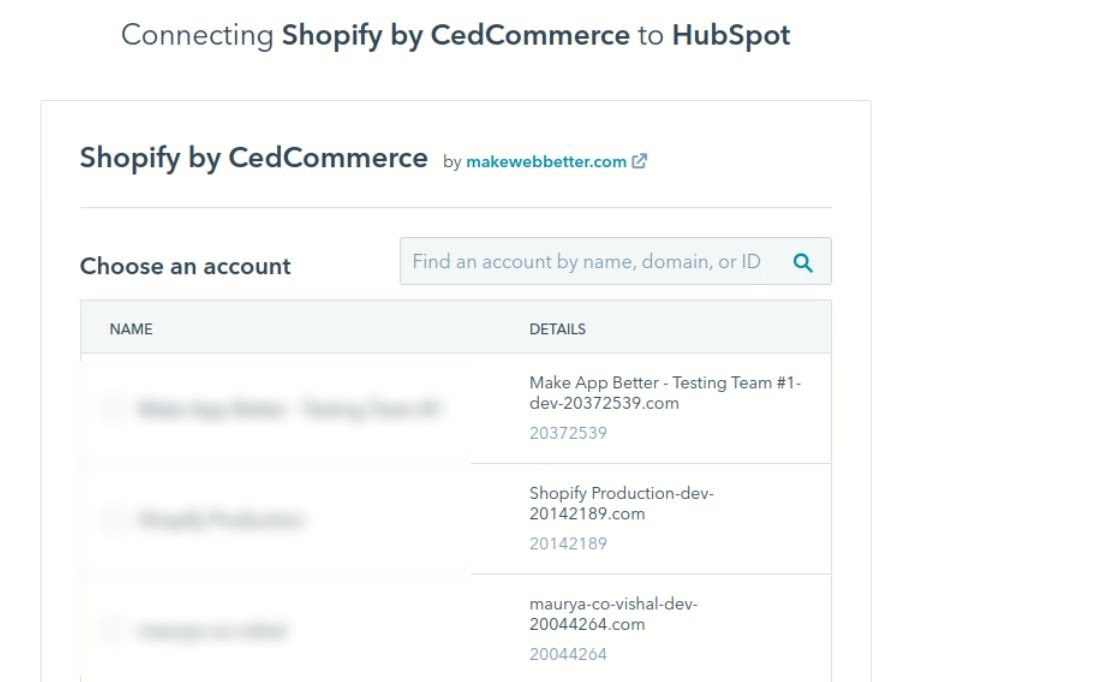 Step 2
Now Choose your HubSpot account you want to connect with Integration App and click on "Choose Account". 
Now the permission requesting page will appear to connect your HubSpot account with CedCommerce's Integration App. Confirm Authorization of Application by clicking on "I am not a Robot" and then on the "Connect App" button.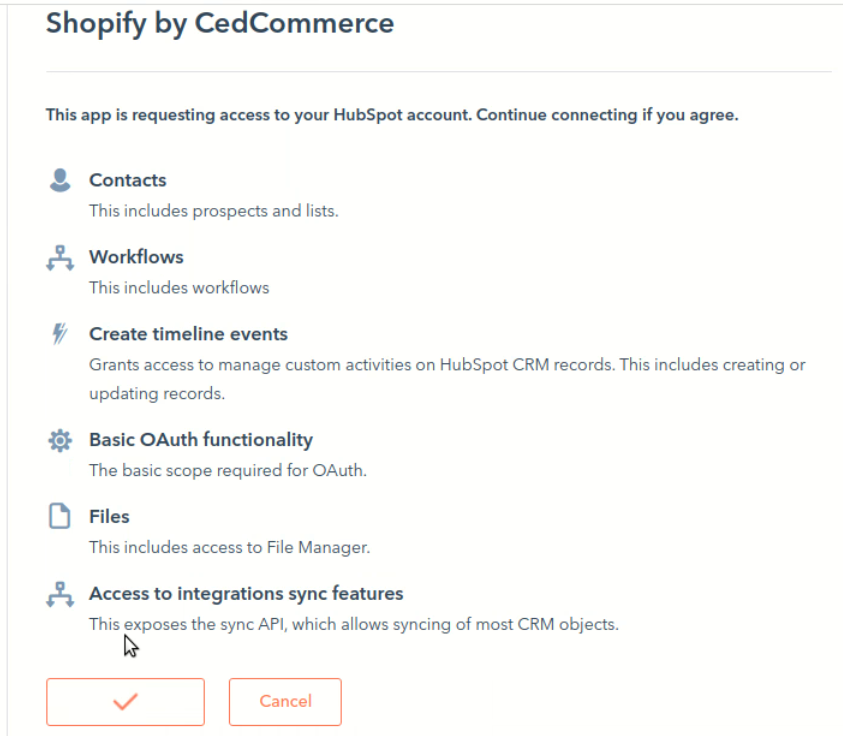 Now the HubSpot property creation process takes place and Groups, Lists, Workflows are created.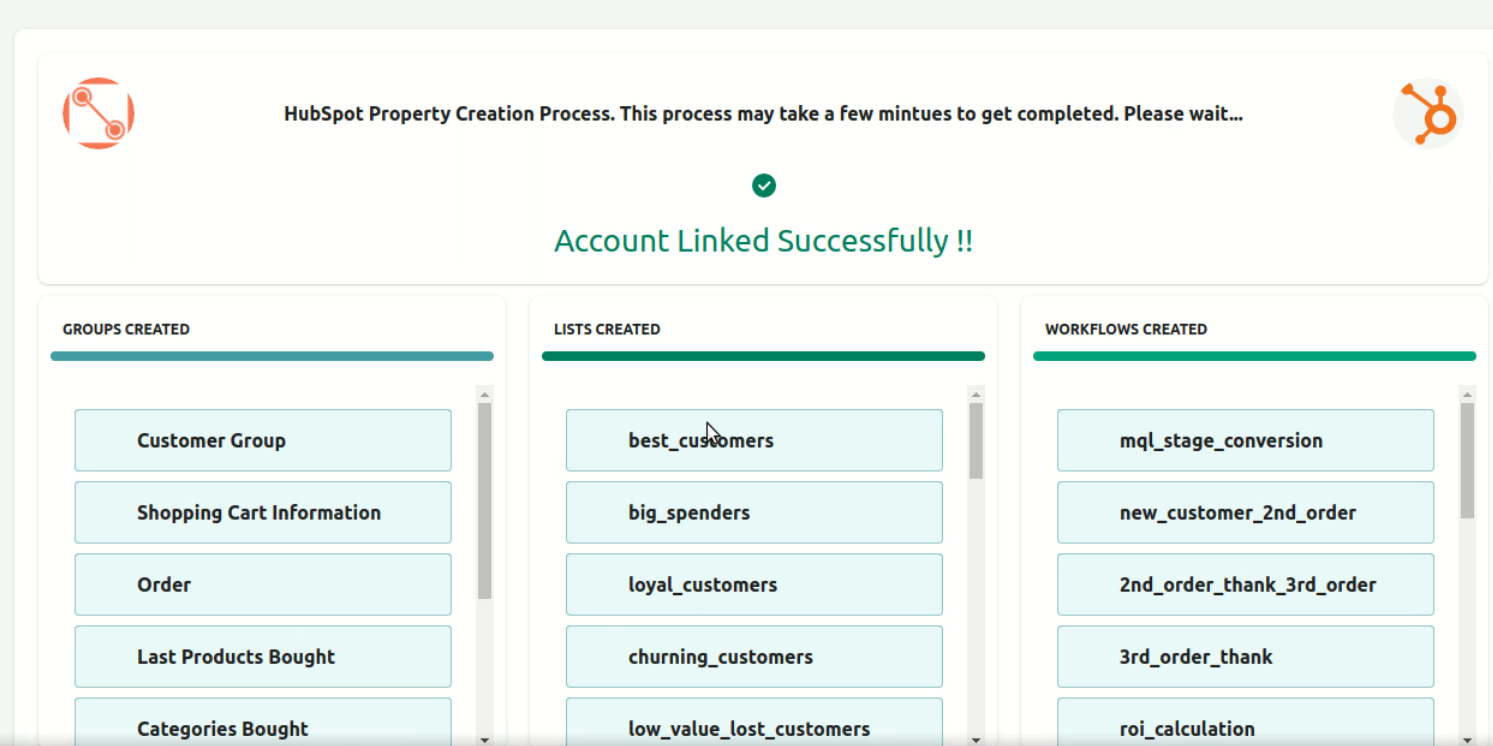 There you have it, you have successfully completed App Onboarding.
×