Products
This section depicts the following details about your product:

1) Shipping Template- In this section you can see all of your shipping templates & the following details about them:
Shipping Origin
Primary Cost
Secondary Cost
Minimum Processing Days
Maximum Processing Days
You can even edit or delete your shipping template from this section.
This section appears like this:

2) Category Mapping: This section shows the details of the product as highlighted in the image below:

3) Attribute Mapping: This section helps to map the Shopify attributes of the products with Etsy attributes.
This is how this section looks like:

4) Manage Products: This section lets you see the following details about your products:

Important points to remember:
1) The listing id is only visible when the product is published on Etsy.
2) The image that you choose for your product should be of high resolution and good quality.
3) Title must not have more than 140 characters in It and all should not be in "ALL CAPITAL","all small".
Actions to perform :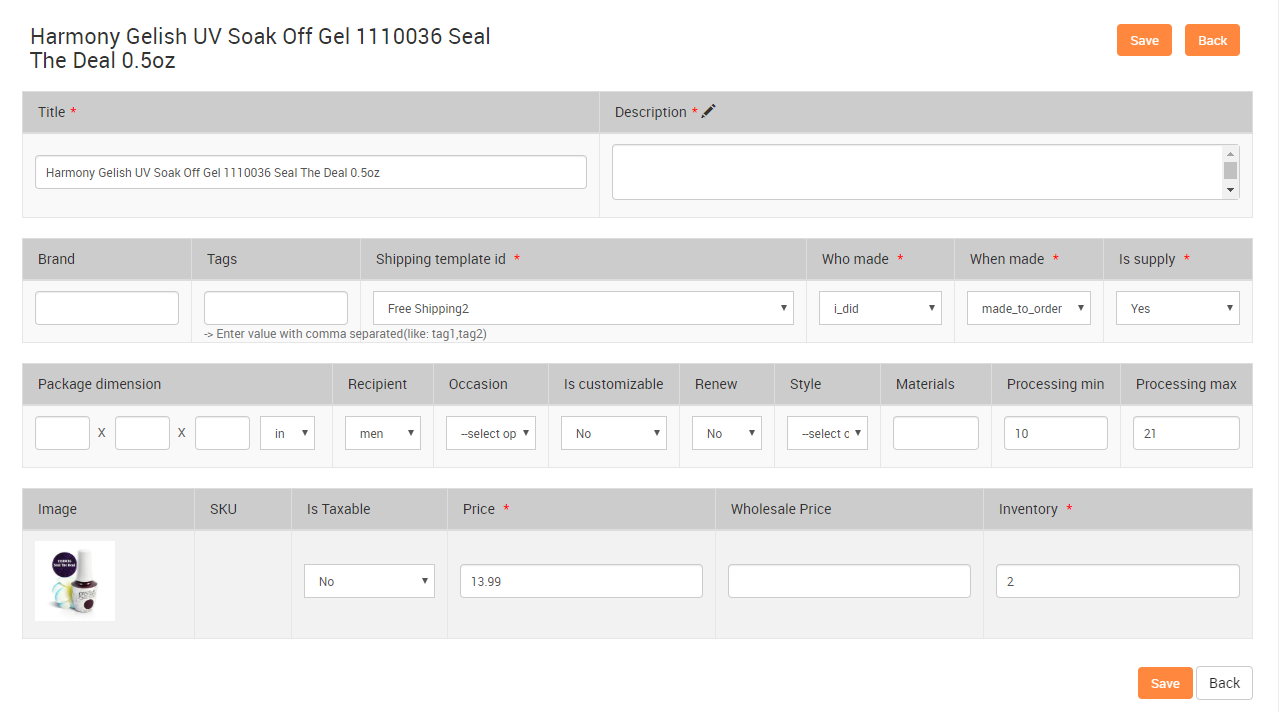 You can view your products in great detail.
You can view errors in your products.

The Three Bold Buttons of this Section:
1) Sync From BigCommerce: This helps you to sync all the product details from BigCommerce to the app to manage your products efficiently.
You can select the fields to be synced as the following pop up appears-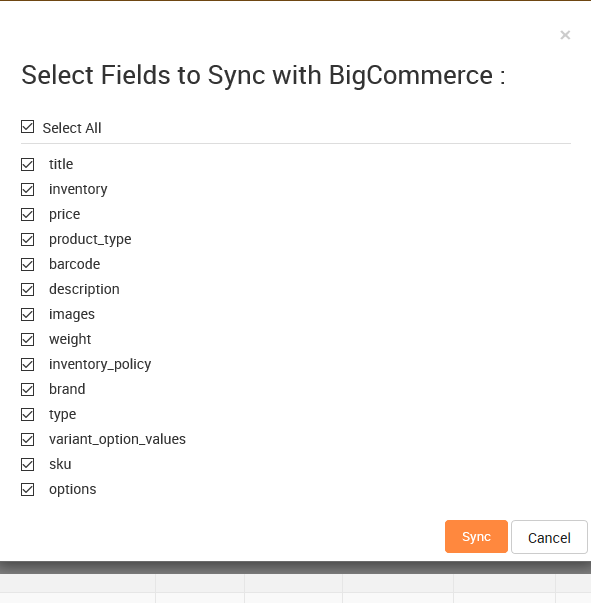 2) Sync Status from Etsy: This helps you to link get the product status of your BigCommerce products from Etsy.

3) Already Selling: In this section you can perform the following actions as visible in the figure below:


a) Save & Upload Selected: This action will help you to save the Etsy products that are not on the app and upload them on Etsy with new titles.
b) Remove Selected: This will help you to remove the selected products from Etsy.
c) Sync Mapped Product from Etsy: This will help you to fetch product information of the products whose Etsy title has been linked with BigCommerce title, on the app.
5) Edit Product details via CSV: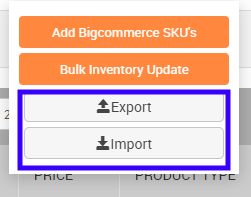 You can even add BigCommerce Skus or update your inventory in bulk via CSV.
You can export the product CSV, update inventory & then import the CSV.
6) Re-Import products: In this section, you can import your products as desired from BigCommerce to the app.
The following figure depicts how this section looks:

You can import up to 10000 sku(s) for free.
×