Etsy API
This is the second step of the onboarding process and is important to be executed in order to establish successful API connections between your Etsy & BigCommerce stores.
This will require you to fill in your Etsy store name & then click on Authenticate button.
In case, you do not have an Etsy seller account, you can go to 'Click Here' option.


Post clicking on the Authenticate button, you will redirected to Etsy.com where you need to click on the Allow Access button.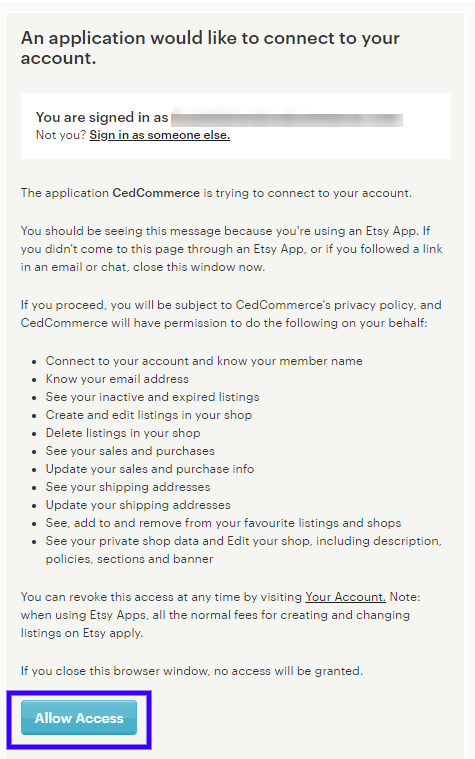 This will permit the app to make the necessary API connections.
Where to get your Etsy Store Name from?
Go to your Etsy Panel & follow the steps mentioned below:
Step 1: Go to view profile.

Step 2: Click on Visit your shop from the 'About' Section.

Step 3: Copy your shop name from here.
×