Create Shipping Template
This is the fourth step of the onboarding process. Executing this process is very important to set shipping configurations to your products.
You can either choose an existing Etsy Shipping Template or you can create a new one.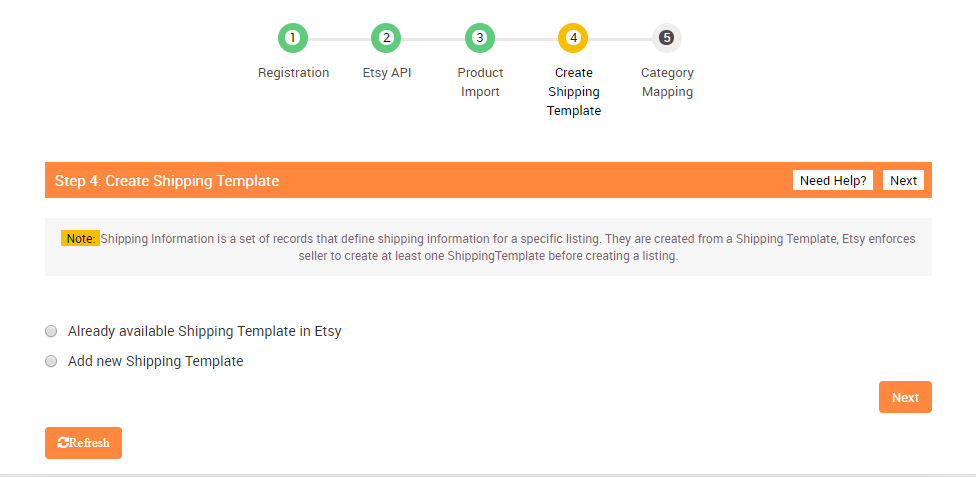 If you select an existing template, you will directly be headed to Step 5 .
On selection of new template creation, you will have to fill in the details shown below: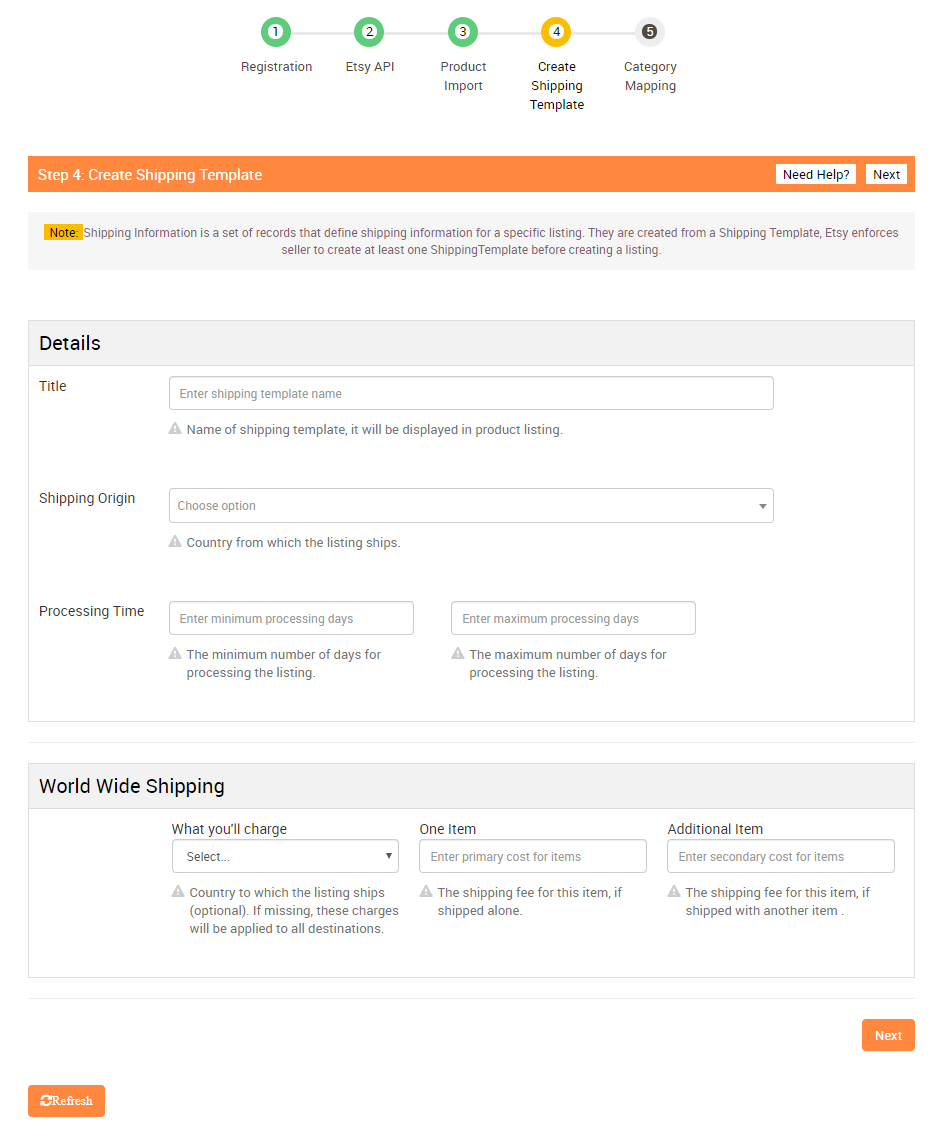 To sell on Etsy, you need to create at least one shipping template.
In the Title field, you have to give a desired name to your shipping template which will be displayed in your product listing.

Shipping origin- select the location from where you want to ship your products.

Minimum processing days- Enter the least number of days your products would take to reach the customer's end.

Maximum processing days- enter the number of days you will take to fulfill at large.

To create a template when you are setting your shipping costs generally for all around the globe,
Fill in the shipping charge. You can either provide free shipping or you may set a fixed charge.

Primary cost– In this section set a cost if you fulfill a single product order.
Secondary cost- set a cost for the case wherein you fulfill orders in a bulk. Secondary Cost must be lesser than Primary cost.

Standard Shipping Template is for the cases when your shipping origin and destination country are the same.


Further you can create multiple shipping templates for different locations you sell in by clicking on Add a location.
Once, you are done, click on 'next' button to reach and complete the next step.
×