3.Registration and App Configuration Steps
Once the Google Shopping Integration app is successfully installed in the BigCommerce store, the admin has to follow the Registration process and set up the configuration settings to establish the connection between the BigCommerce store and Google Shopping Account.
To follow the registration process and set up the configuration settings:
Complete some basic steps –
1. Registration- Enter the details like your name, contact number, email address, skype id, timing zone etc. These details will help us to connect with you at your preferable time. By completing this you will move ahead to the next step.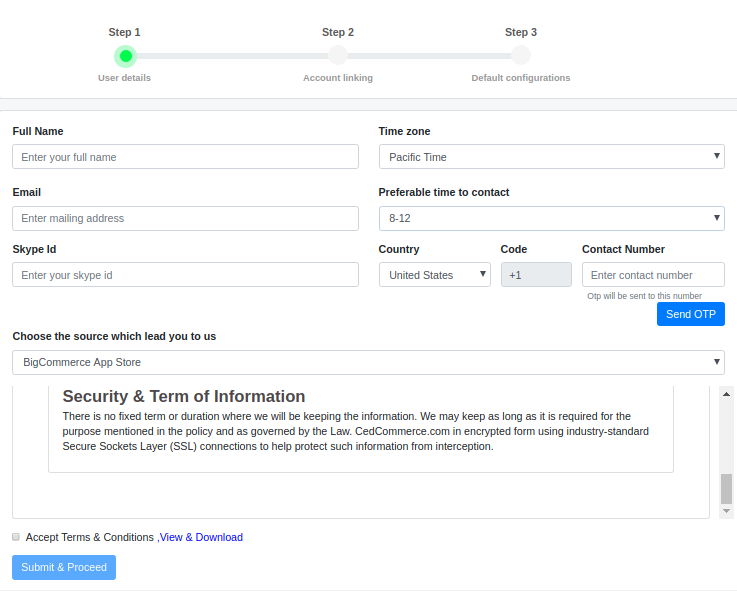 2. Account Linked- Connect your BigCommerce account to Google Shopping. You just need to click on Connect Now button and you will redirect to your Google Shopping panel.
Confirm the connection and then you will be redirected to the new window with the message.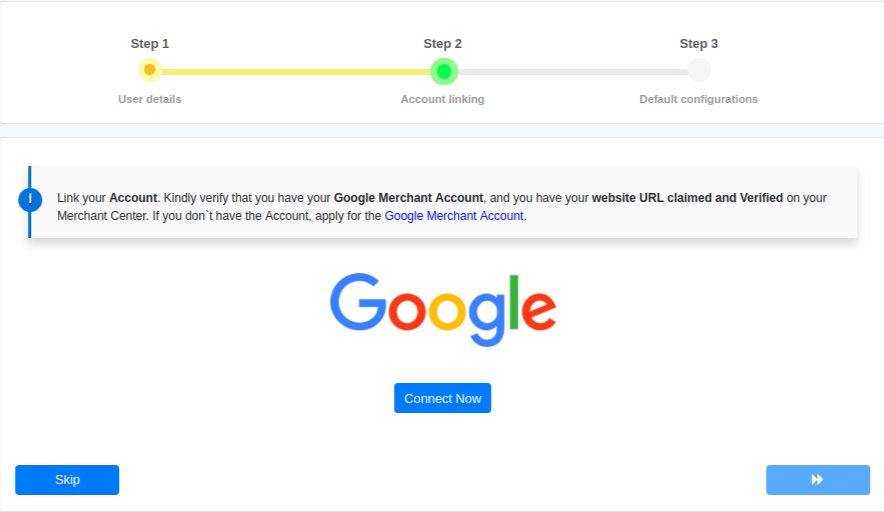 Note: You can Skip the Account Link Option by clicking on the Skip button and, you can connect the account later.
3. Default Configurations- In this step, you need to select the destination for your products. Enter the information regarding Shipping Settings-
Target Country – In which you want to ship your products.
Content-Language – In which language you want to show your product's information.
Currency – The currency for your products.
Included Destinations – Include your services like Shopping, Shopping actions, and Display Ads.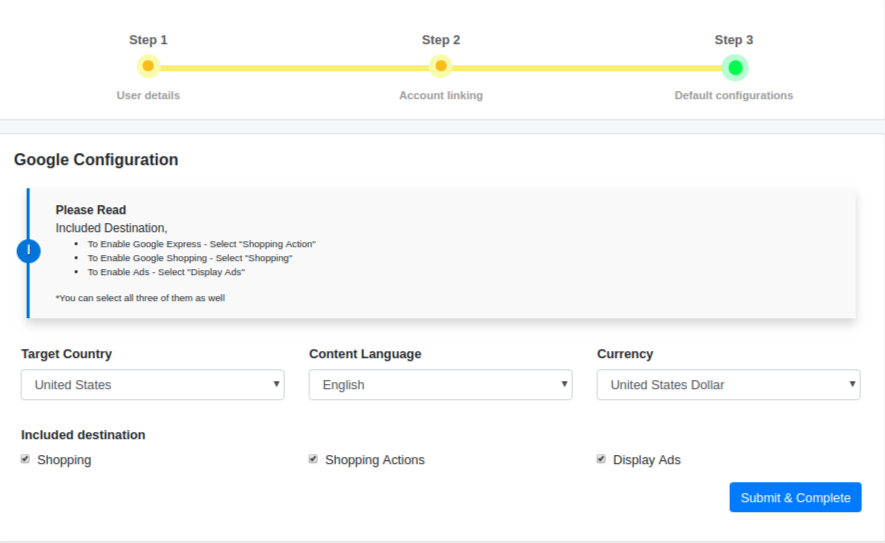 By completing these steps, you will be redirected to the Dashboard of the app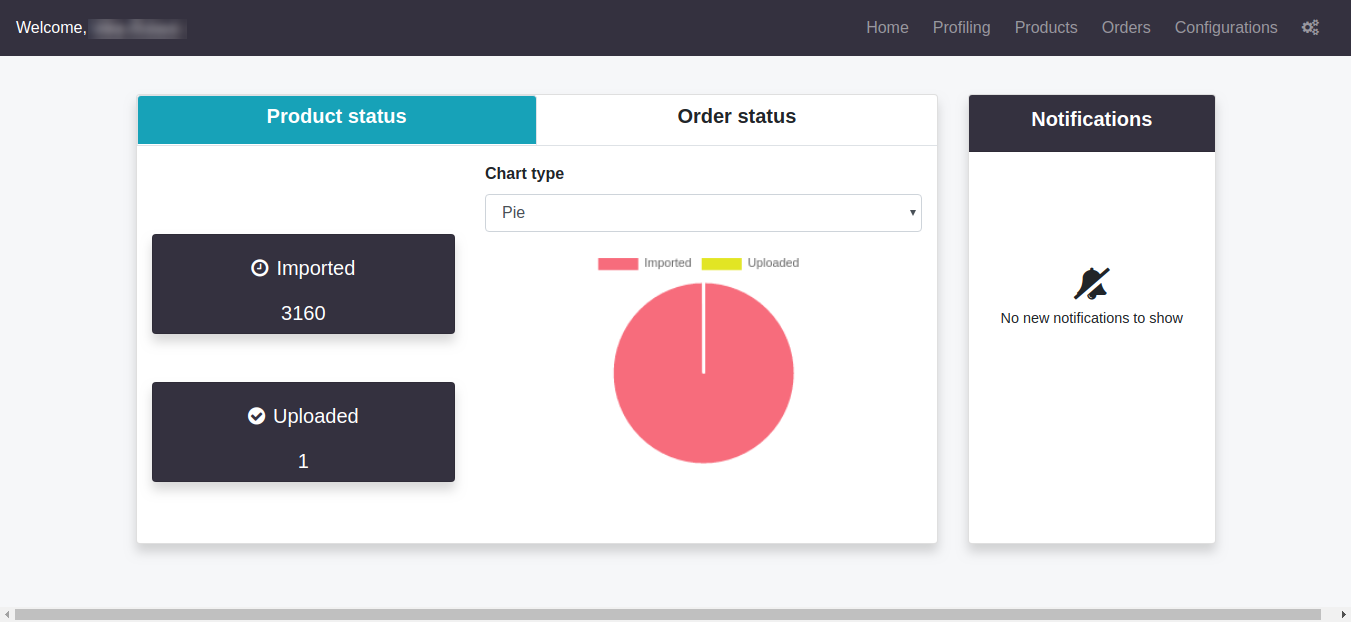 ×