3.Onboarding Process
This section covers all the necessary steps involved in the onboarding process of the app.
Once you are done installing the app, you need to start with the onboarding process, which involves Registration, Account connection, and feed connection.
Verify Yourself
The step involves the contact authentication process. Here you need to select your country and provide a contact number on which OTP will be sent. After that, you need to accept Terms & Conditions and then proceed with further configuration steps by clicking on the "Submit" button. Refer to the image below: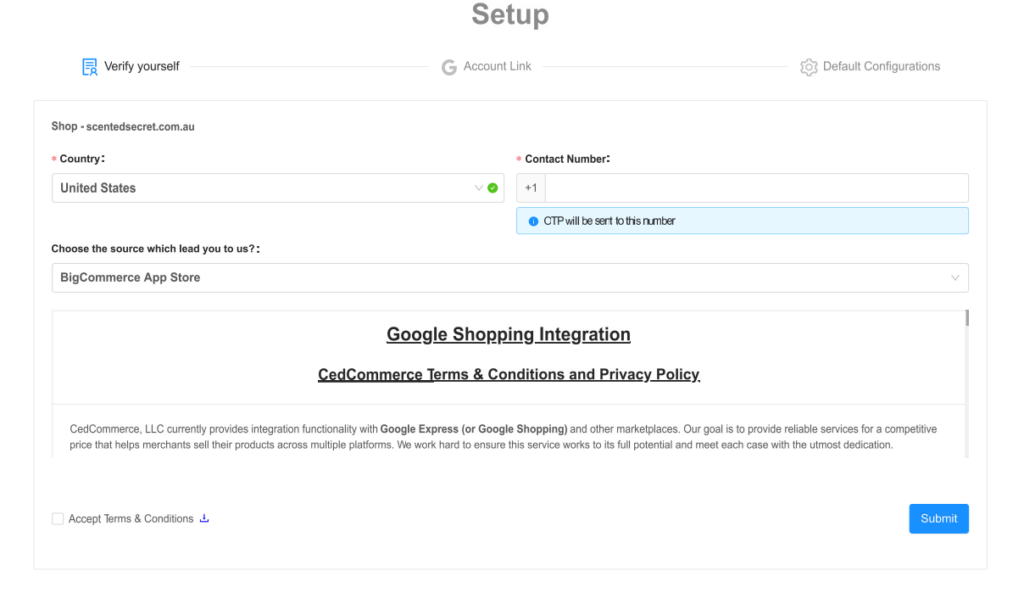 Account Connection
After the app installation, Account connection is the next step you need to complete for your onboarding. For Account Connection, you need to:
Click on Connect Google Merchant Account.
Next, you need to choose your Google account to connect.
Click on the "Allow" button to provide access to your account. Refer to the image: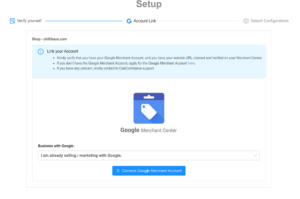 After that, you need to choose an existing merchant center account. Also, you even create a new Merchant Center account from here and then proceed.
As soon as you choose the desired Merchant center account, it will successfully connect your account to the app.
Feed Connection
After account connection, the next step is to enter the default configuration for the feeds. In this step, you need to specify:
Target(Selling) country: The country you wish to target or sell
Content Language: The language in which you want to deal with while operating the app (feed language)
Currency: The currency for your feeds that is supported for your country of sale
Included destination: Programs/destinations you want your product feed to be listed – Display Ads, Shopping Ads, Free Listing, and Buy On Google listings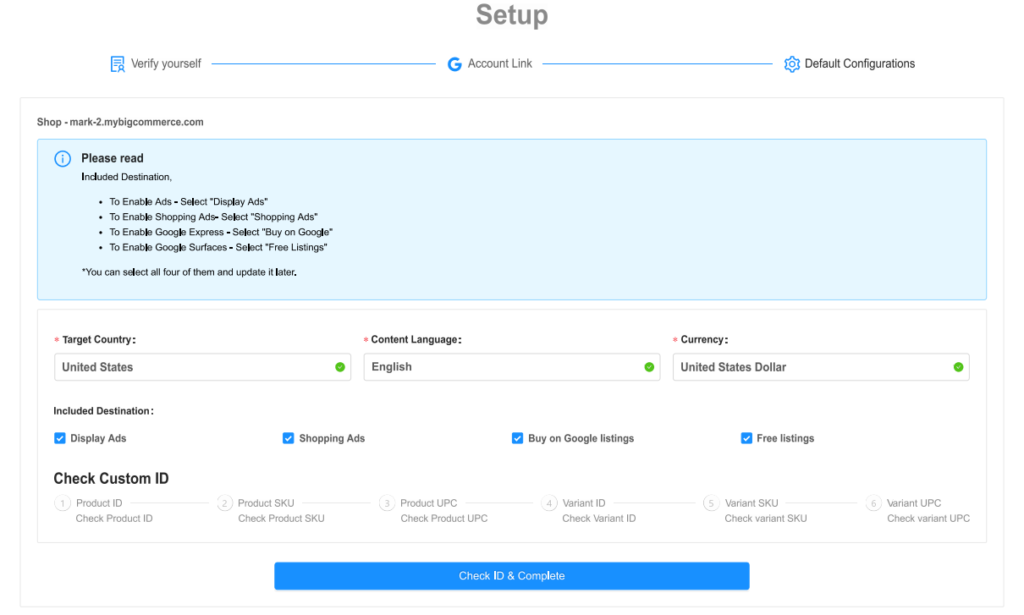 The default data will be automatically fetched from the users' store. They can proceed with default data and change as per their requirements.
×