2.How to Install Google Shopping Integration
The section provides you complete details and procedures for installing and configuring the Google shopping integration app in BigCommerce.
To install the Google Shopping integration app:
You need to log in to your BigCommerce account
Go to the BigCommerce app section.
Click on the button shown in the below image.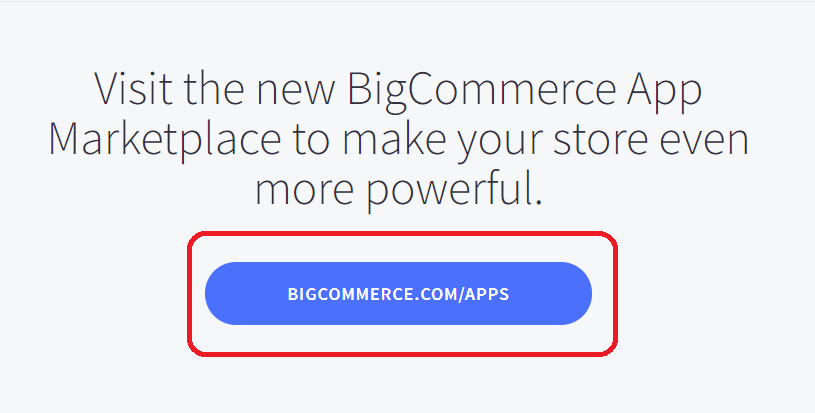 A new window will appear; search for "Google Shopping feed ads by CedCommerce," and select the one as shown below.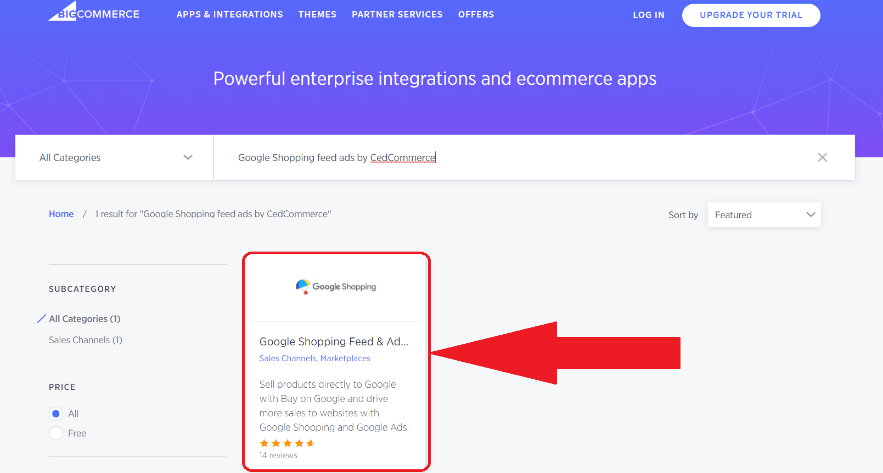 You will now be redirected to a page as shown below: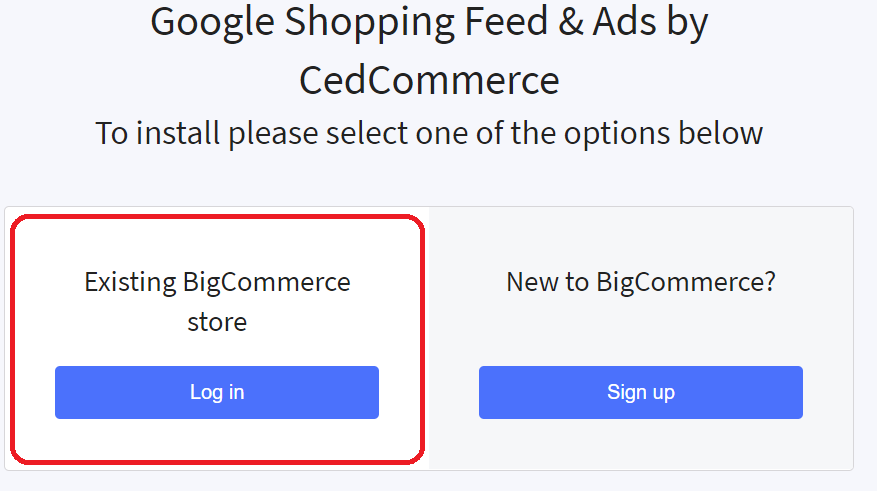 Select Existing BigCommerce store as shown in the image above.
You will be redirected to the page shown below in your BigCommerce store:

You need to click on the "Install" button to connect with Google Shopping Integration app.
Now, click on the "Confirm" button to access the Google Shopping Integration app to your BigCommerce store.
Once you confirm the access, you need to proceed with the Configuration & Setup process.
×