6.Profiling
Profiling means to create a group of products for which you can set some particular rules related pricing and other information. The set of rules will be imposed only that particular products and will be helpful at the time of product uploading.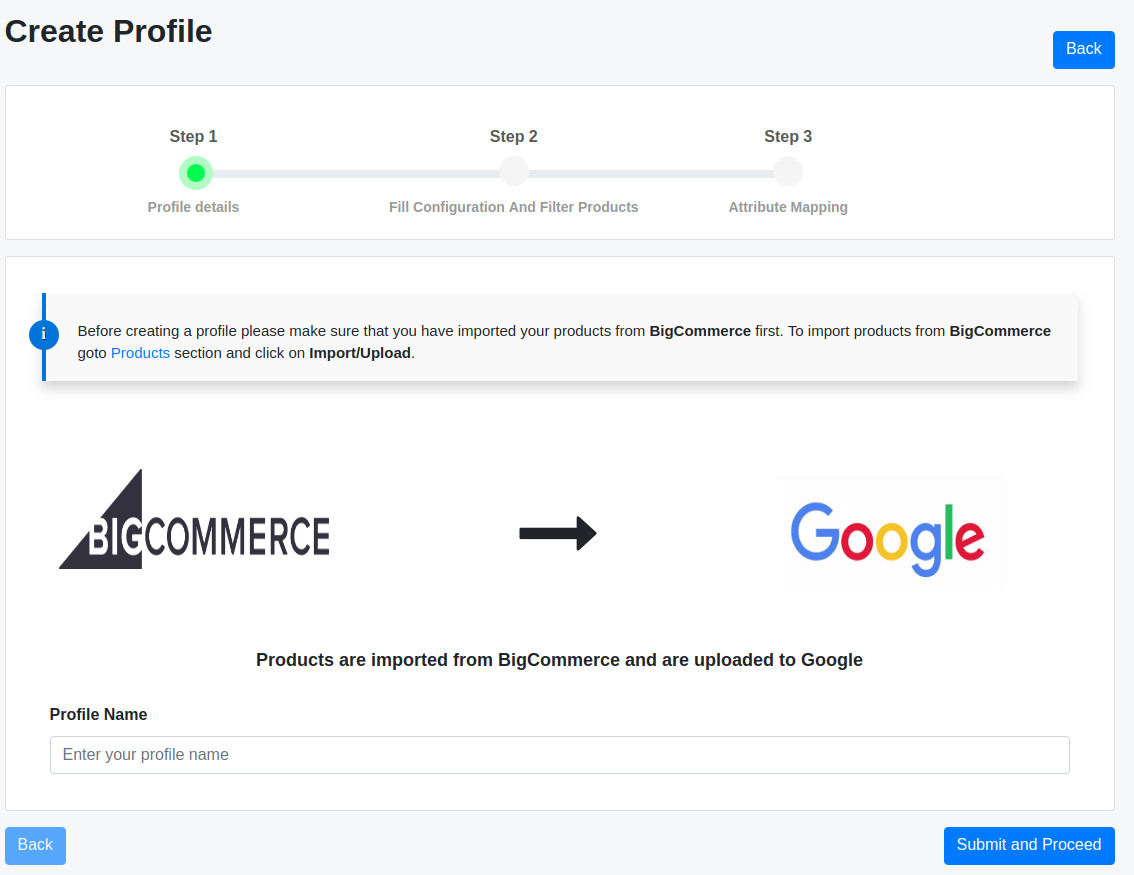 How will you create a profile for your products-
Basically, you need to complete 3 steps for same-
Go to Profiling.
Click on Create Profiling.
Enter Profile Name, as you have created the connection between your BigCommerce store and Google Shopping so, source and destination points would be already fixed.
Click on save and move to the next step.
×