5.Orders
When you will receive the order(s) from Google Shopping, it would be acknowledged by the app. You can check the order status from the order section.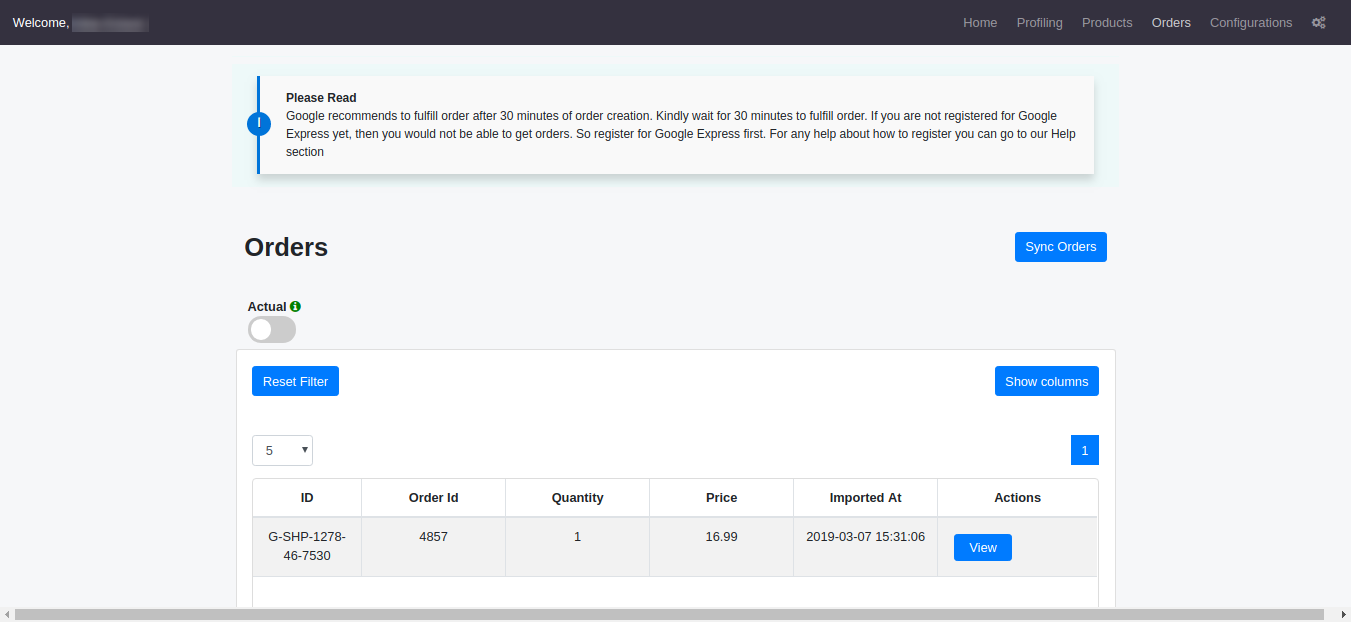 1. Orders will sync to the app first and then created on your BigCommerce store.
2. After shipping the order, order details would be fetched by the app.
3. The tracking details would be sent to Google Shopping.
×