If you're having an Offsite Facebook Page
In case you have an Offsite Facebook Page, that means you have your Facebook Shop that enables the buyers to either "Message the seller" or "Go to your Website". The offsite Facebook page cannot be used for the configuration of the Commerce Manager because to sell on Facebook Marketplace, your Facebook page must offer checkout on Facebook.
This is the reason when you move to the next step after connecting your Facebook Account with the App, the options on the next window will be in a "disabled" state.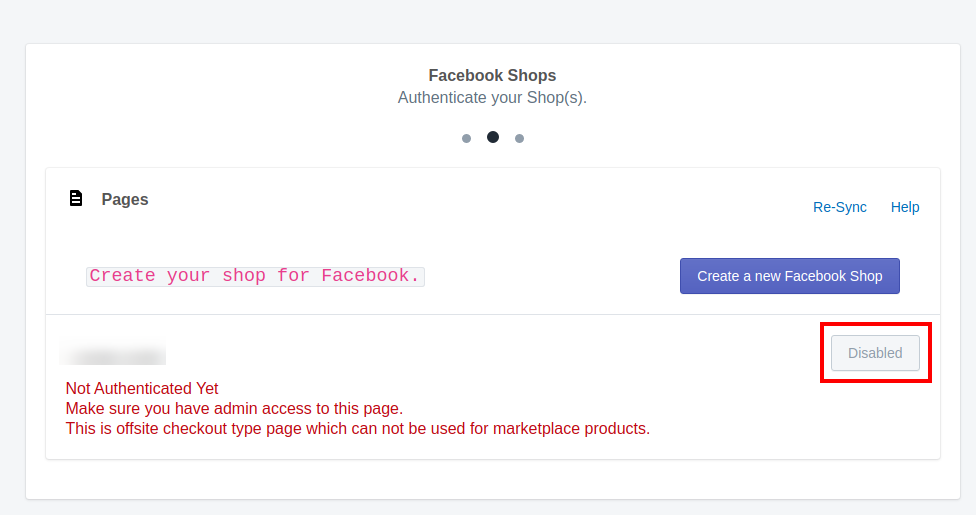 Solution I: To get to the configuration of Commerce Manager, you need to convert your Offsite Facebook Page into an Online Facebook Page. In this situation, if you are managing your Facebook ads through an offsite page, you will have to create a new page and a catalogue for the Shop because Facebook does not allow you to manage both ads and marketplace with the same page.
Solution II: In case you do not manage your Facebook ads through your offsite page, you can proceed with the commerce manager setup choosing the existing offsite page and create a new catalogue for it.
×