Profile Management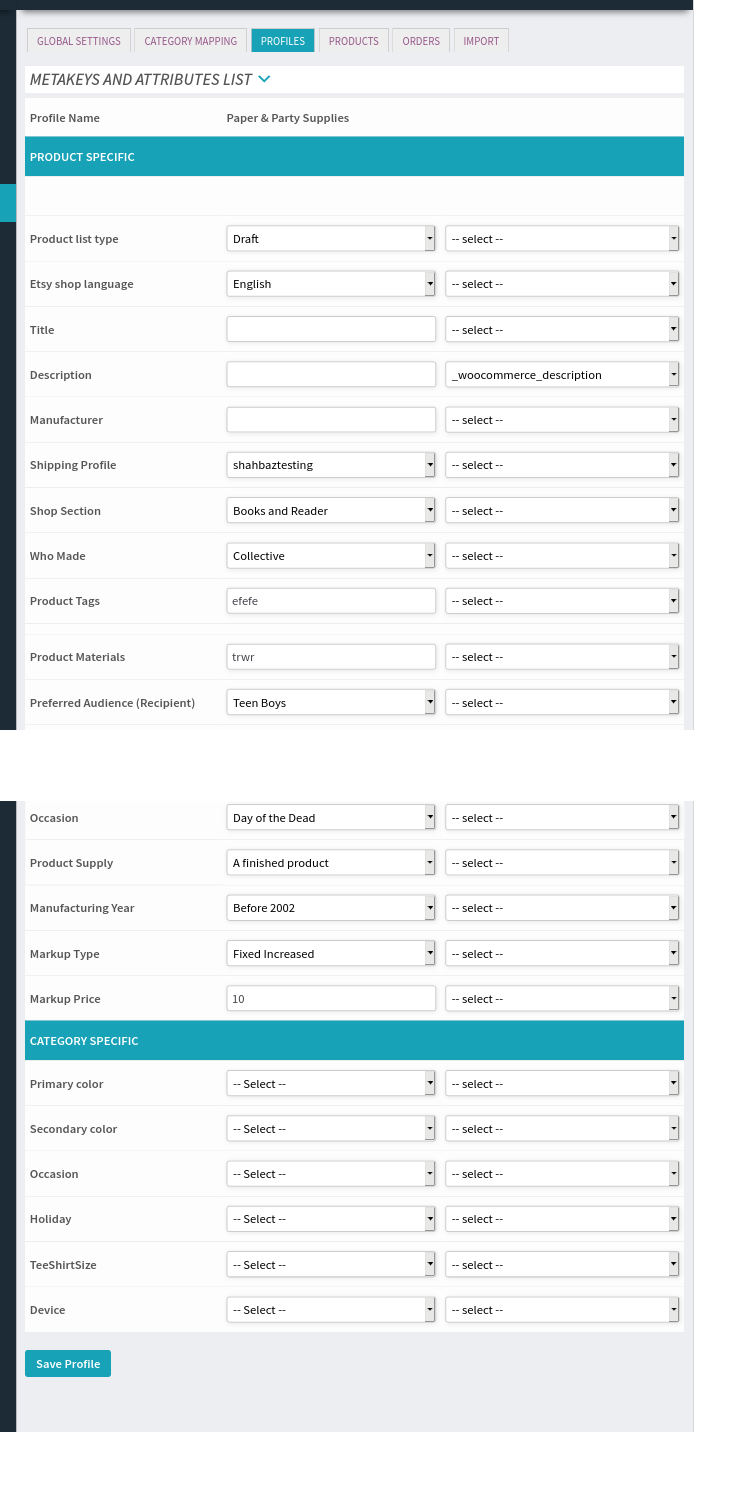 In this section, you will see all the profiles created after category mapping.
You can use the Profiles to override the settings of Export Settings in Global Settings at the category level. For overriding the details, edit the required profile using the edit option under the profile name.
Also, there are category-specific attributes that you can fill.
×