What does the App Dashboard show?
The Dashboard helps sellers get an overview of all the crucial operations and updates. The dashboard's unique feature of updating statuses under each tab lets merchants quickly know what needs their attention.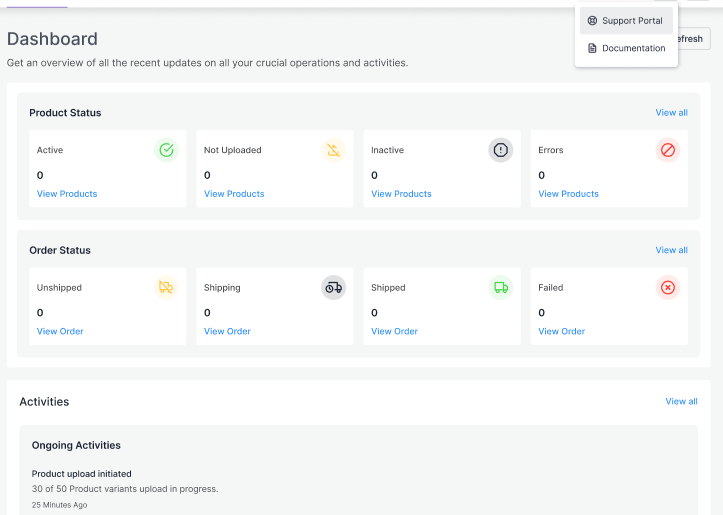 Let's check each section in detail.
Product Status
The Products status helps you understand how many of your listings are active and inactive on the Catch marketplace. You can also look at Not Uploaded and Error listings and resolve the problems per business requirements. 

Order Status
Orders are crucial for a successful business. To help you with the latest updates on your orders without switching between channels, the dashboard will display counts under Unshipped, Shipping, Shipped, and Failed. You can take a look and dive straight into how to handle the orders per your business requirements.

Activities
The section will help you with all the ongoing and completed activities.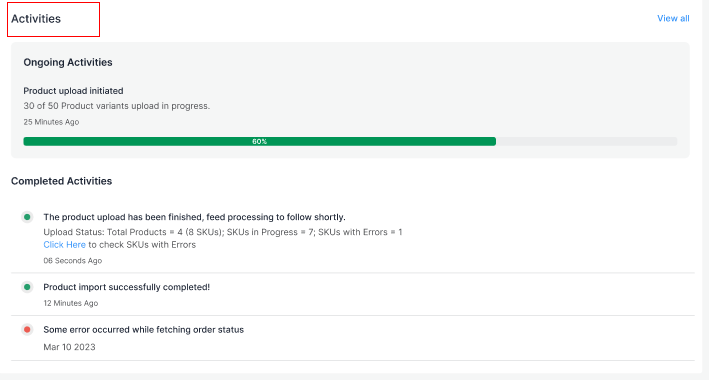 ×