Category Template
Category Templates simplify the process of uploading and managing new products on Catch. They allow you to apply price settings, map attributes, and create custom settings for your listings all in one place. 
The tab contains two sections Setup Template and Edit Template.
Set up Template
The section will help you create new templates for your listings. Start selecting and setting your preferences and mapping Shopline and Catch attributes. You can also assign rules to help you apply the settings on products in bulk.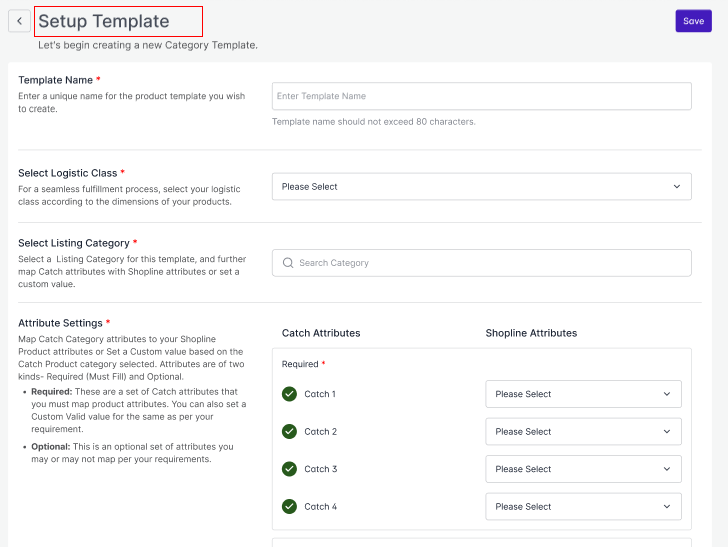 Edit Template
The section will enable you to edit and make necessary changes to your existing templates per your business requirements.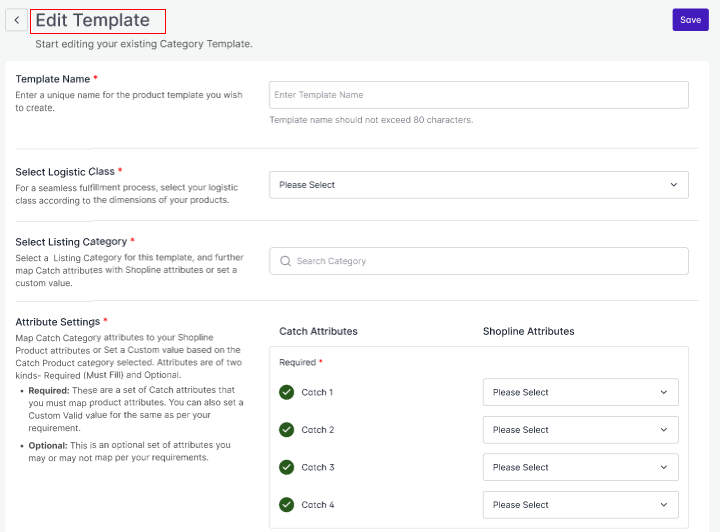 ×