Product Update
How to edit or update the product in bulk on Walmart-CA Integration app?
The Shopify store owner has an ability to make any changes in the product details such as to update the title of the products, description of the products, the barcode of the products, or any other details.
To upload the products in bulk seller need to follow the steps given below:
Go to the Product menu.
Click on All Products , on that page you will get an option of

Export Import Action.

Refer to the screenshot.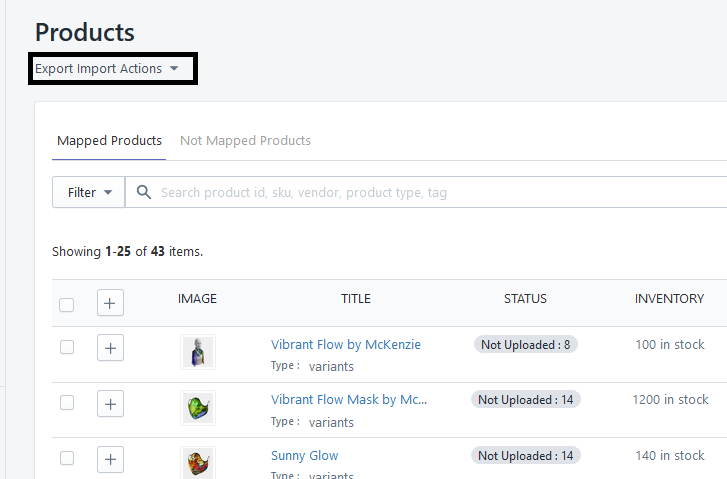 A Drop down appears when clicking on "Export Import Section".
Select

Product Update

, then a page will appear like the following:

First, you need to export the format of the file from "

Export Product Information

", here you need to select option as per your need. From the given options:

Update the details in the CSV and then import that updated CSV file on the app from "

Import Updated CSV file

" section. As a result all the details in the CSV get updated on app.
Warining! Never updated the SKU in the CSV file, as it works as the primary row on the basis of which rest of the data updated.
×