Google Ads
The details of your Google Ads accounts, keyword planner, your campaign details, Conversions through the Ads and reporting (as per the day/week/ month you select) will be available here.
Accounts
All the details about your Google Ads account is available here.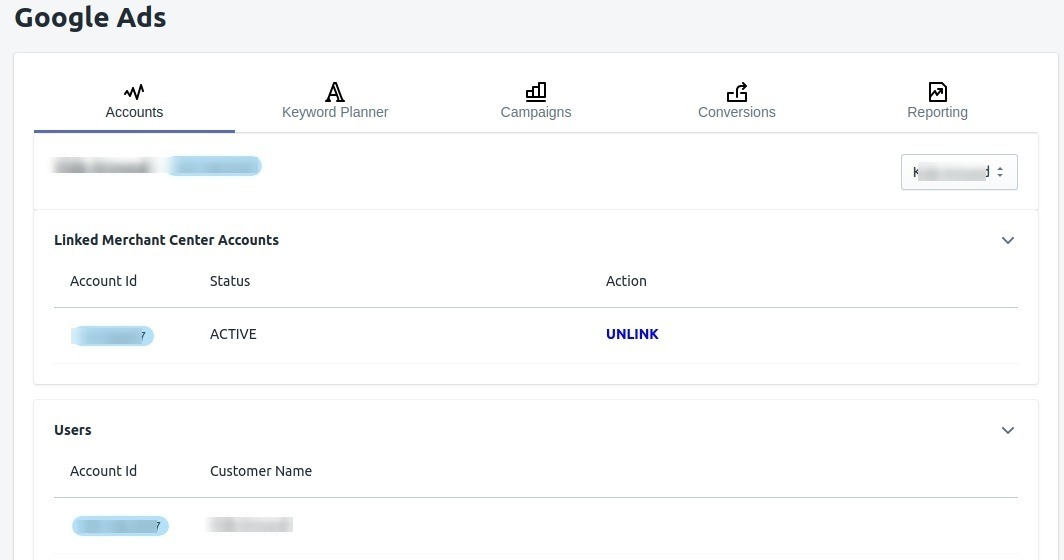 Keyword planner
Plan your keywords by discovering them, get their search volume along with the CPC and other details.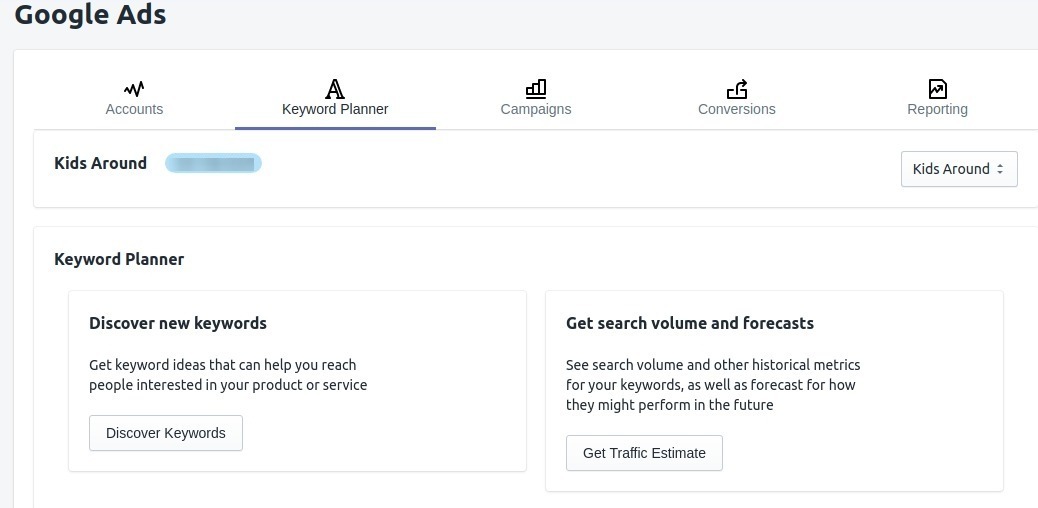 Campaigns
See the details of your Ads campaigns, you can also create a new campaign from here.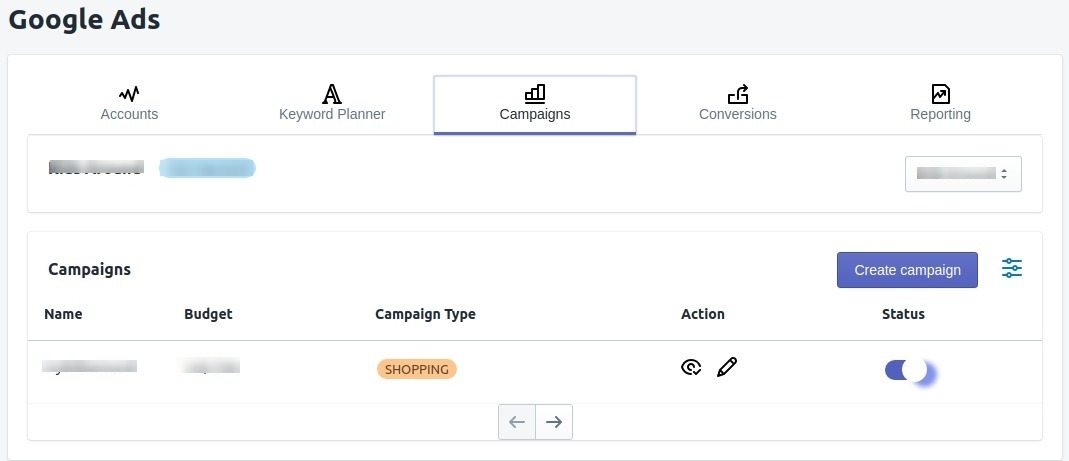 Conversions
You can check the conversions of your Ads from this section. You can also create converisons to track the desired category.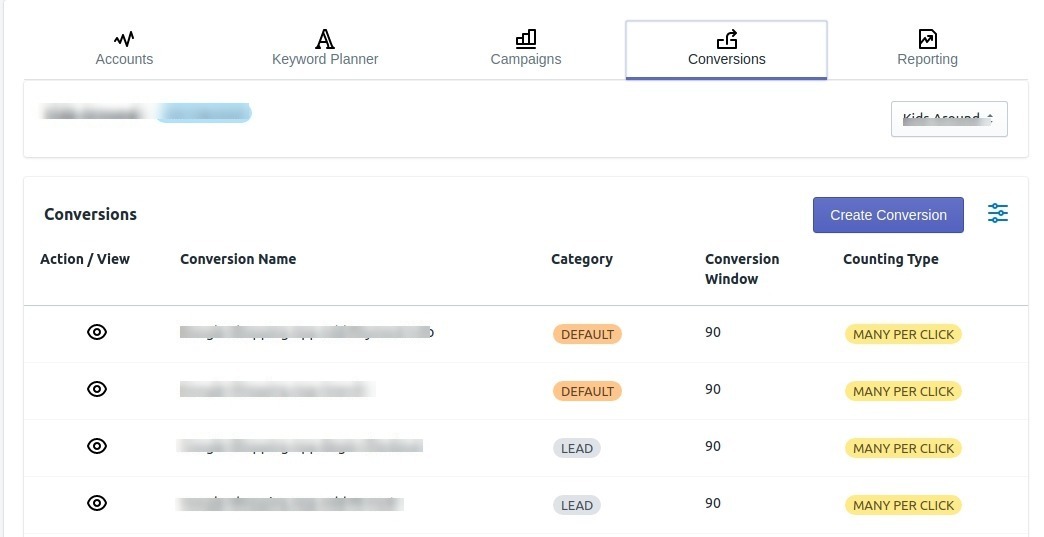 Reporting
Get the reporting of your Ads (as per the day/week/ month you select) to know about the profits and losses.

×