How to Install the CedCommerce Etsy Integration App
Installing the CedCommerce Etsy Integration App is a simple process. But before you do, you need to ensure a couple of things –
You must have a Shopify store. Since the app established a connection between Shopify and Etsy, you need to have a shop on Shopify. Read this article for more information on setting up your Shopify store.

You must have a shop on the Etsy marketplace. If you don't have an Etsy Shop, you can create one easily by signing up on Etsy. Just go to

etsy.com/sell

and create your account. Once you have created the account, click on the 'Get Started' button to start setting up your Etsy Shop.
Once you have your Shopify store and the Etsy Shop set up, you are ready to install the app.
Installing the CedCommerce Etsy Integration App
To install the app, go to the CedCommerce Etsy Integration page on the Shopify App Store and follow these steps –
Step #1. Click on the 'Add app' button, as we have shown below.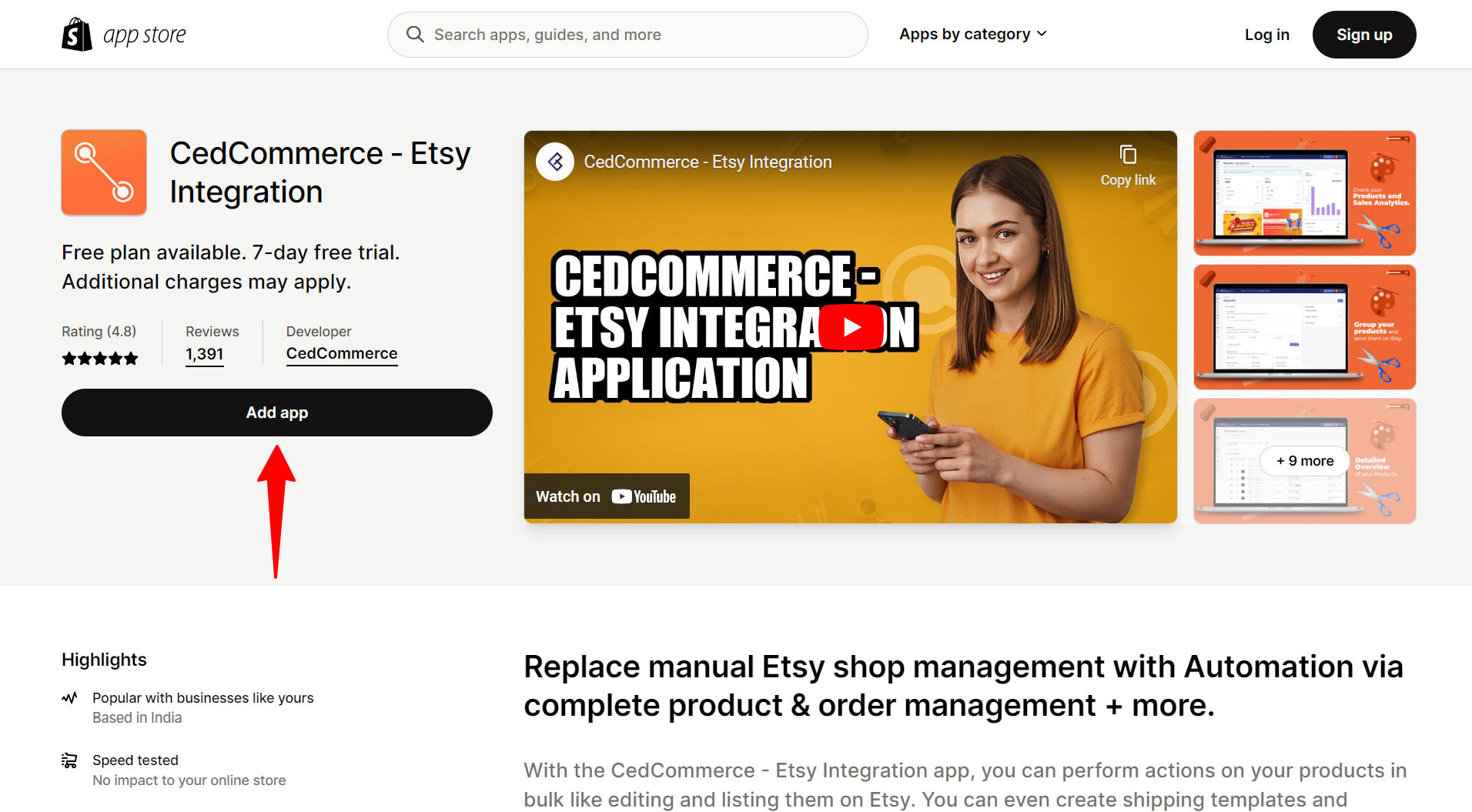 Once you click on it, one of two things will happen –
You will be redirected to the Shopify login page, where you need to type in your credentials and log in to your Shopify store. Or

If you're logged in, you will directly go to the following page.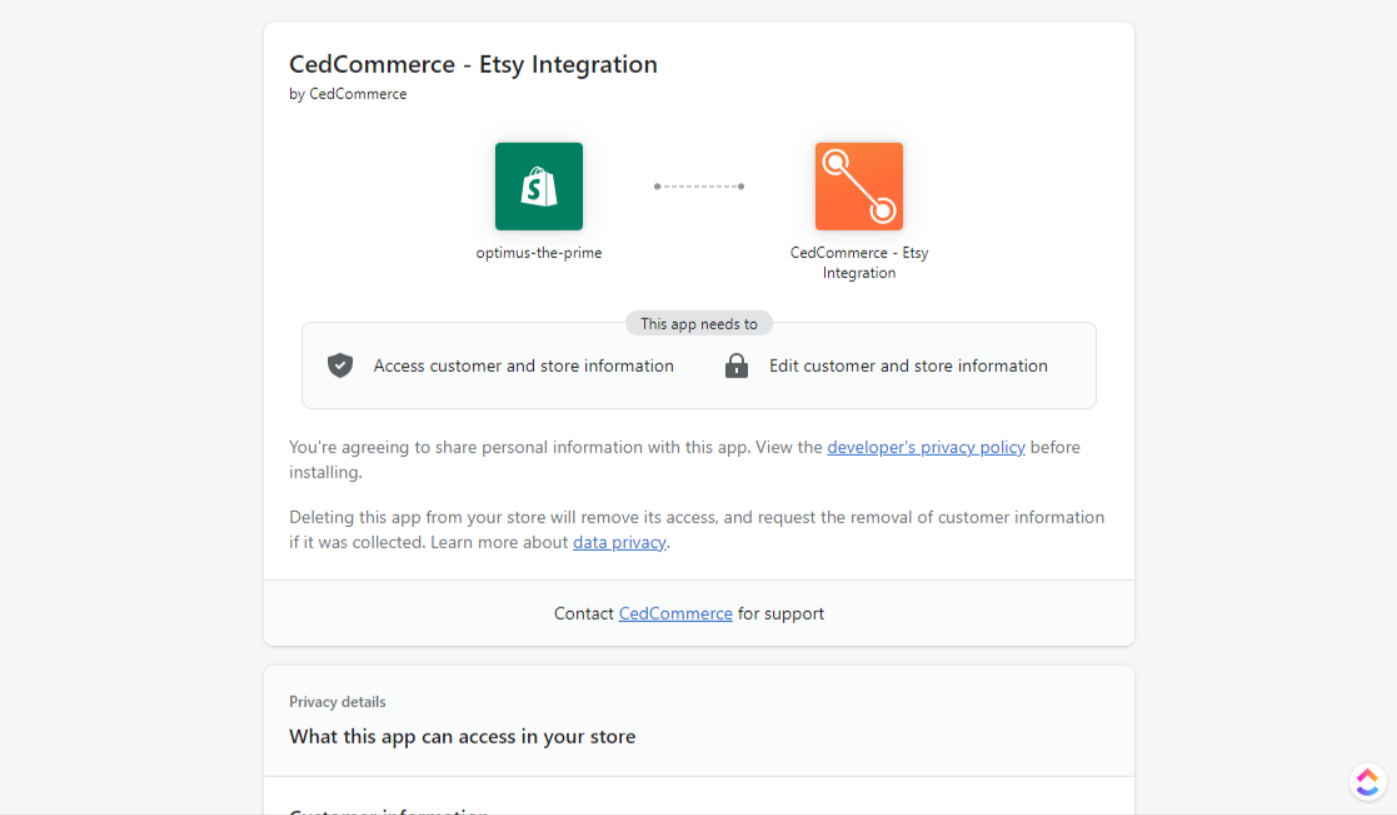 This page tells you about the information the app can access on your store and what permissions you will automatically give when installing the app.
Step #2.  Scroll down to the bottom of the page and click on 'Install app' after reading all the info.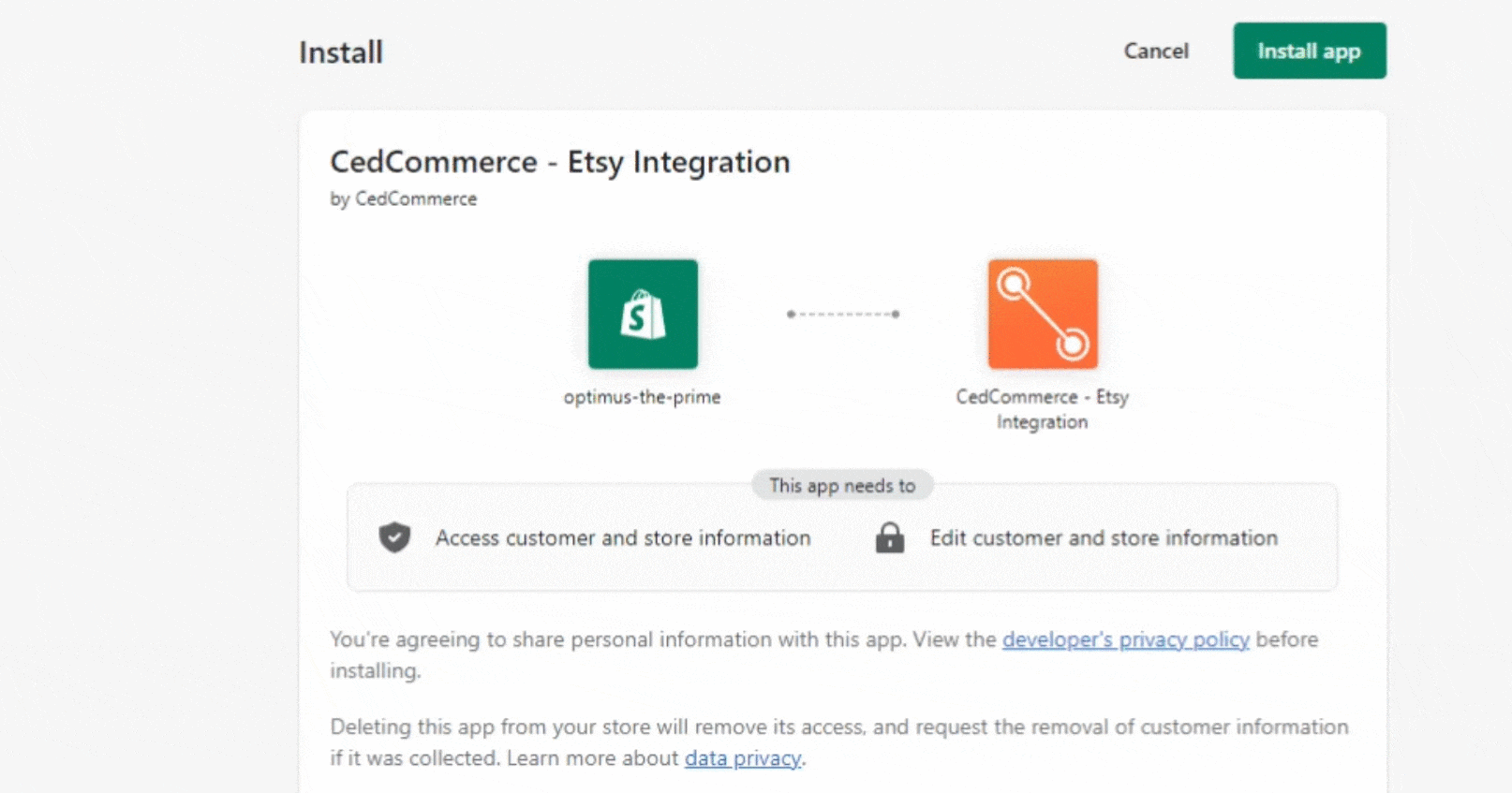 The installation will take a few seconds, and then you will be redirected to a new page where you will need to complete the onboarding steps for the app.
The term 'Etsy' is a trademark of Etsy, Inc. This application uses the Etsy API but is not endorsed or certified by Etsy, Inc.
×