Connect with Etsy
The first onboarding step is to connect the app with your Etsy Shop. Note that this step will be a little different for those merchants who have not yet completed setting up their Etsy Shop (in other words, if their Etsy Shop is not live).
Step #1. Connect the App With your Etsy Shop
If your Etsy shop is not yet live, you need to enter the name of your Shop in the text field as shown below. Then agree to the terms and conditions to proceed. But, if your Etsy shop is already set up and live, you can directly agree to the terms and conditions and continue.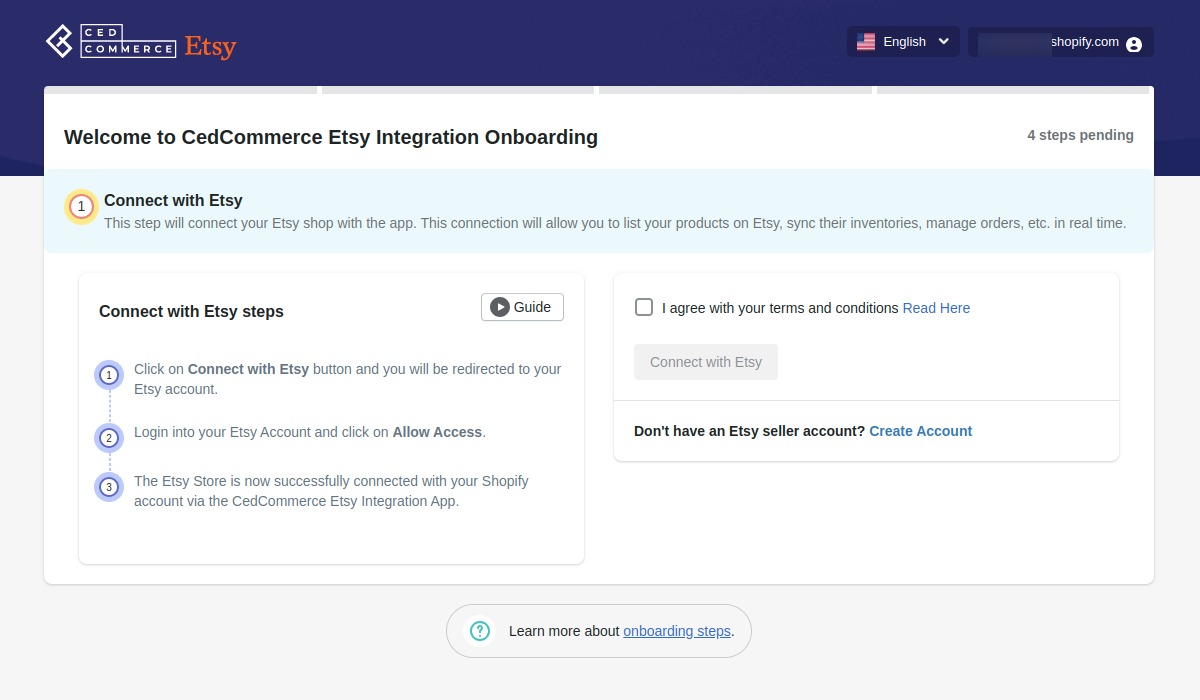 As soon as you click on 'Connect with Etsy', you will be taken to the Etsy website, where you will need to log in to your Etsy account. If you are already logged in, then you will see the Authorize Application page as shown below where Etsy will tell you about all the permissions that our app will have once you give Authorization.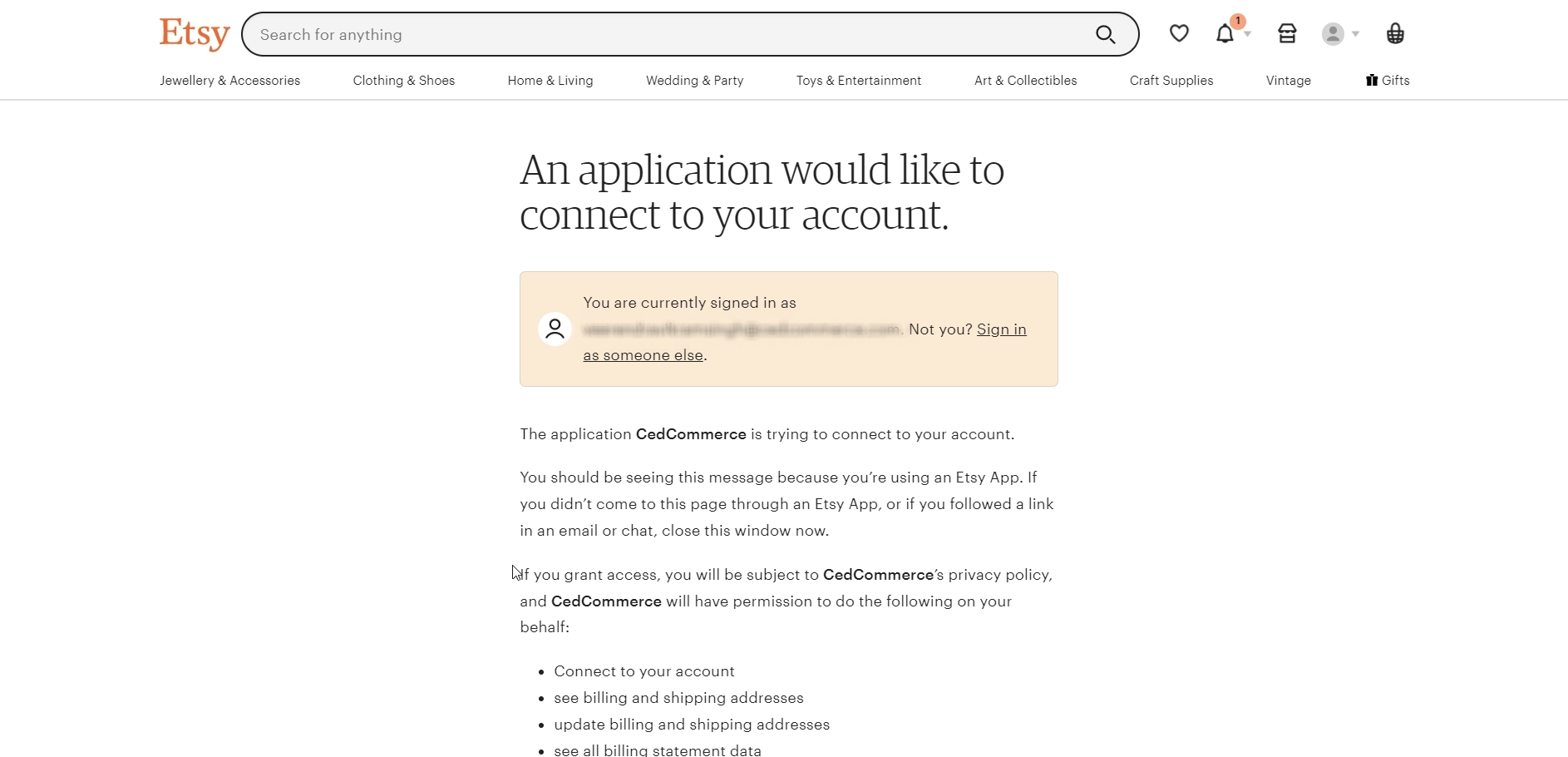 Step #2. Grant Access to the app
Scroll down to the bottom of the page and click on 'Grant access' to allow the app to manage your shop on your behalf.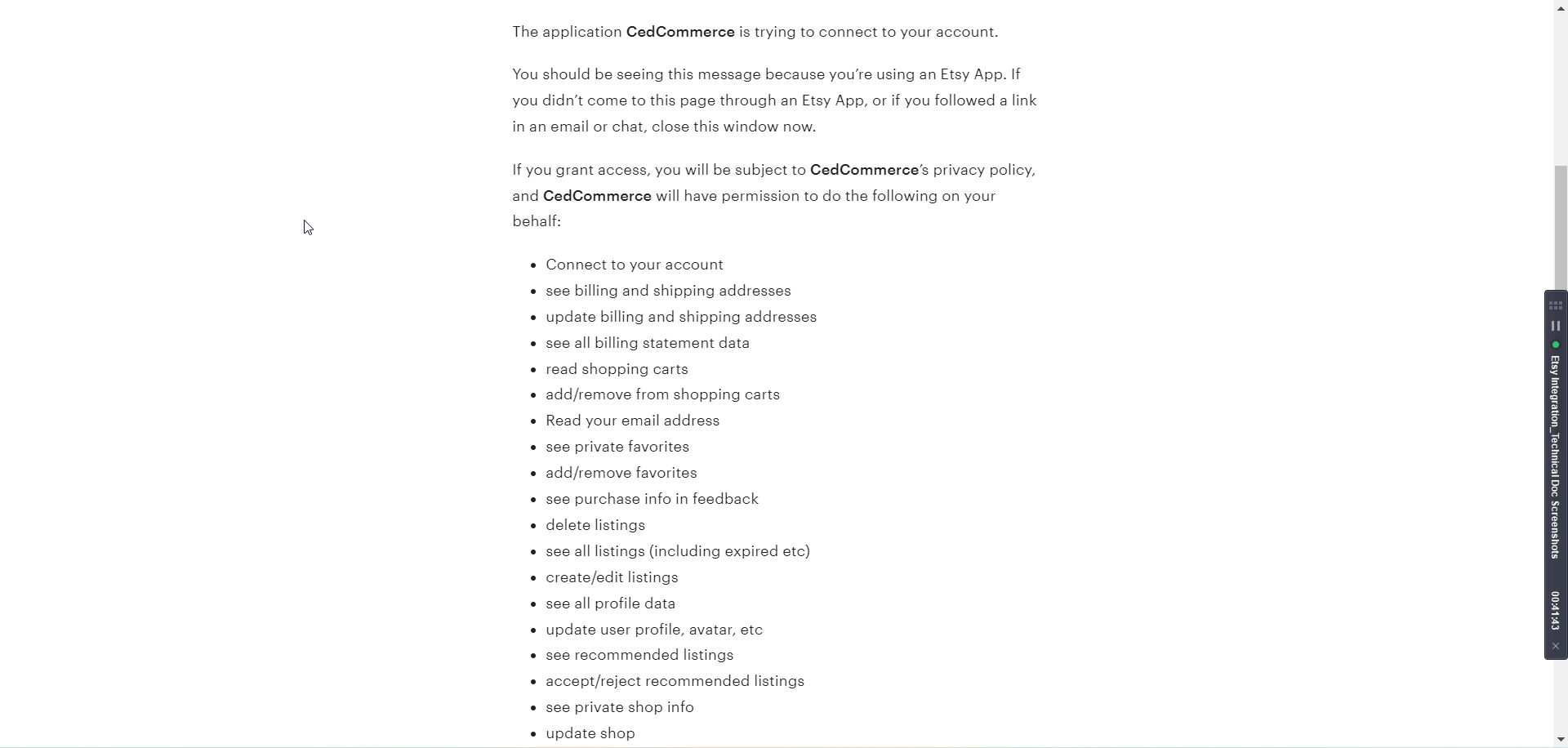 With this, the app and your Etsy Shop are now connected.
Note: If you encounter any issues that prevent you from completing the onboarding steps for the CedCommerce Etsy Integration App, please contact our support channels for further assistance.
The term 'Etsy' is a trademark of Etsy, Inc. This application uses the Etsy API but is not endorsed or certified by Etsy, Inc.
×