Create Product on Shopify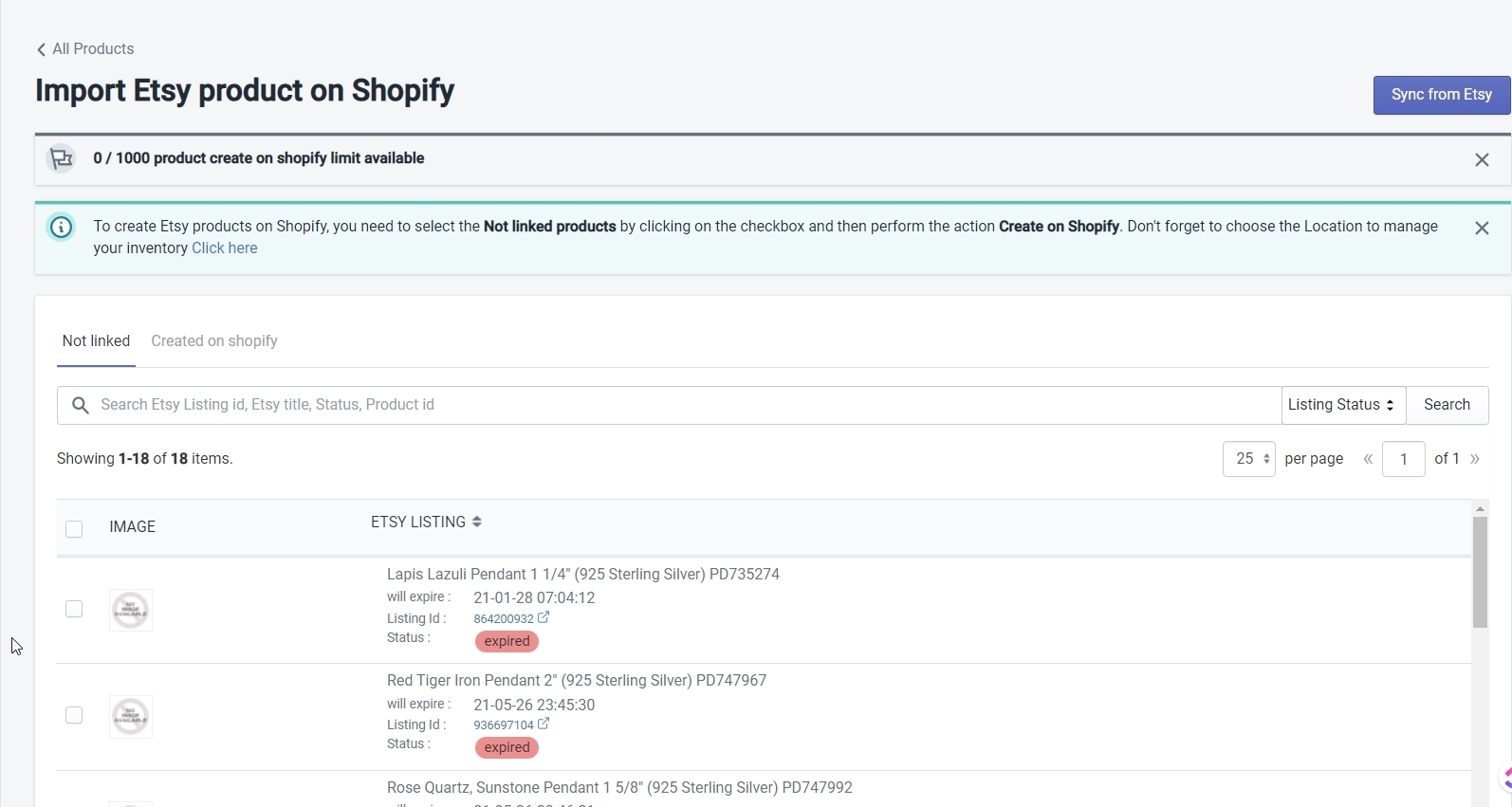 The 'Export to Shopify' page is used when you want to create or export a product on Shopify that you were previously selling only on Etsy.
Note – Before creating your products on Shopify, remember to select the Shopify Location from 'Settings' where the inventory of these products will be created.
The product grid on this page contains two tabs – Not linked and Created on Shopify. The 'Not linked' tab will show you the same products that are on the 'Link Etsy products' page. Select all the products that you want to export and then select 'Create on Shopify' from the dropdown as shown below.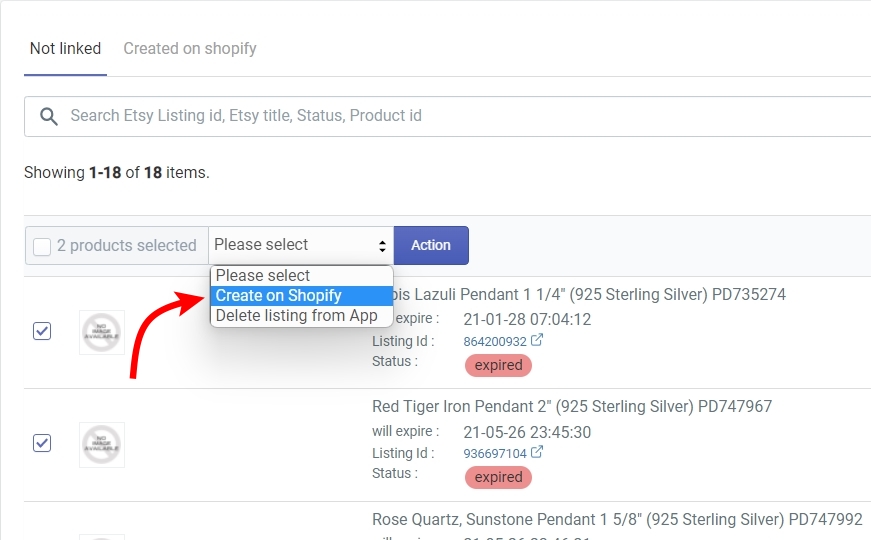 Now click on 'Action' and the app will create the products on your Shopify store. Once the product is created on Shopify, it will be moved to the 'Created on Shopify' tab.
You can also perform the 'Delete listing from App' action. Select the products you want to delete and then select the 'Delete listing from App' action from the dropdown. Click on the 'Action' button to run the action. The app will ask you to give confirmation before deleting the listings from the app.
Now let's move on to the next item on the Products sub-menu which is Etsy Featured Products.
The term 'Etsy' is a trademark of Etsy, Inc. This application uses the Etsy API but is not endorsed or certified by Etsy, Inc.
×