Sign in on App
Sign in on CedCommerce
Moving ahead, you will be automatically redirected to the Sign-in Page.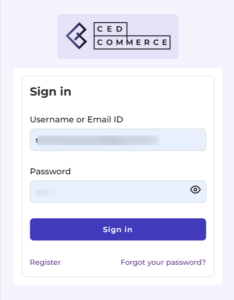 Enter the "Username" or "Email ID" and "Password" you created while registering in the previous step. Thereafter, click on "Sign in".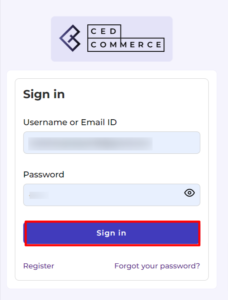 Once you log in, you will be redirected to the "Integration Set-Up Section" where you need to complete the following three mandatory steps:

Let's understand this in the upcoming sections.
×