Configure Category and Attribute Mapping on app
It would be best to map your product category listed on Salesforce Commerce Cloud with the CedCommerce app so that the same available category can be uploaded to Facebook Catalogue.
Select your product's Category under Select Category for Mapping as displayed below.
After that, in Select Attribute(s), map at least one attribute corresponding to each product and then click on Save & Proceed.
Attribute Mapping is an ultimate process in which you provide additional details (variants) of your product like age, gender, size, pattern, etc.
It enhances the visibility of your product catalog among the shoppers (they can shop using filters plus recommendations) across Facebook and Instagram.
Step 1
Under Select Category, click on "Select" and choose your category from the drop-down.

Please refer to the sample shown below: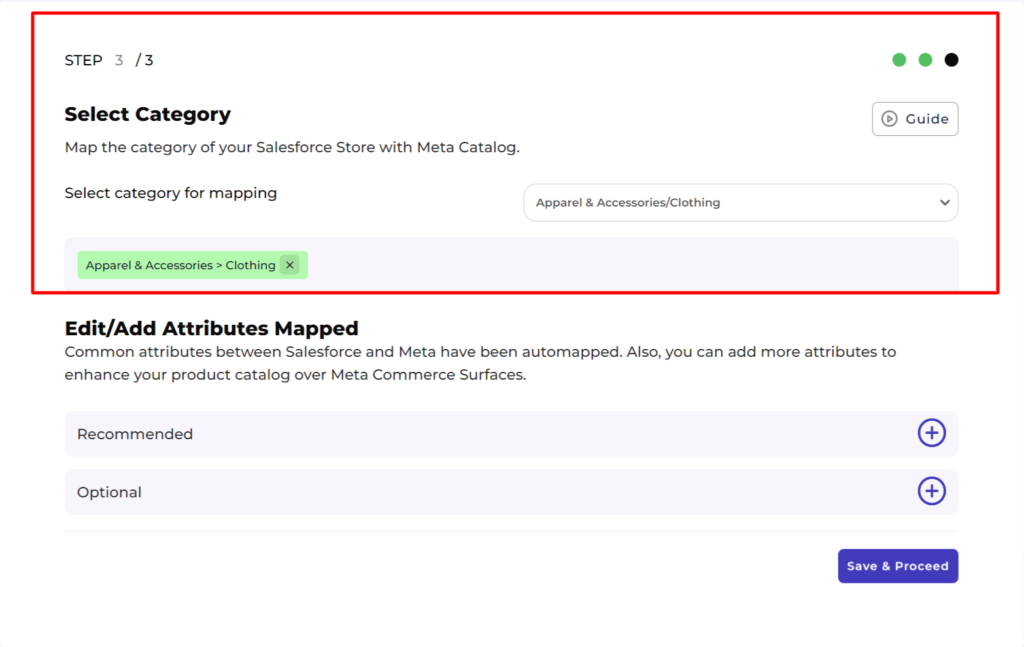 Step 2
Further, click on the "Save & Proceed" button below.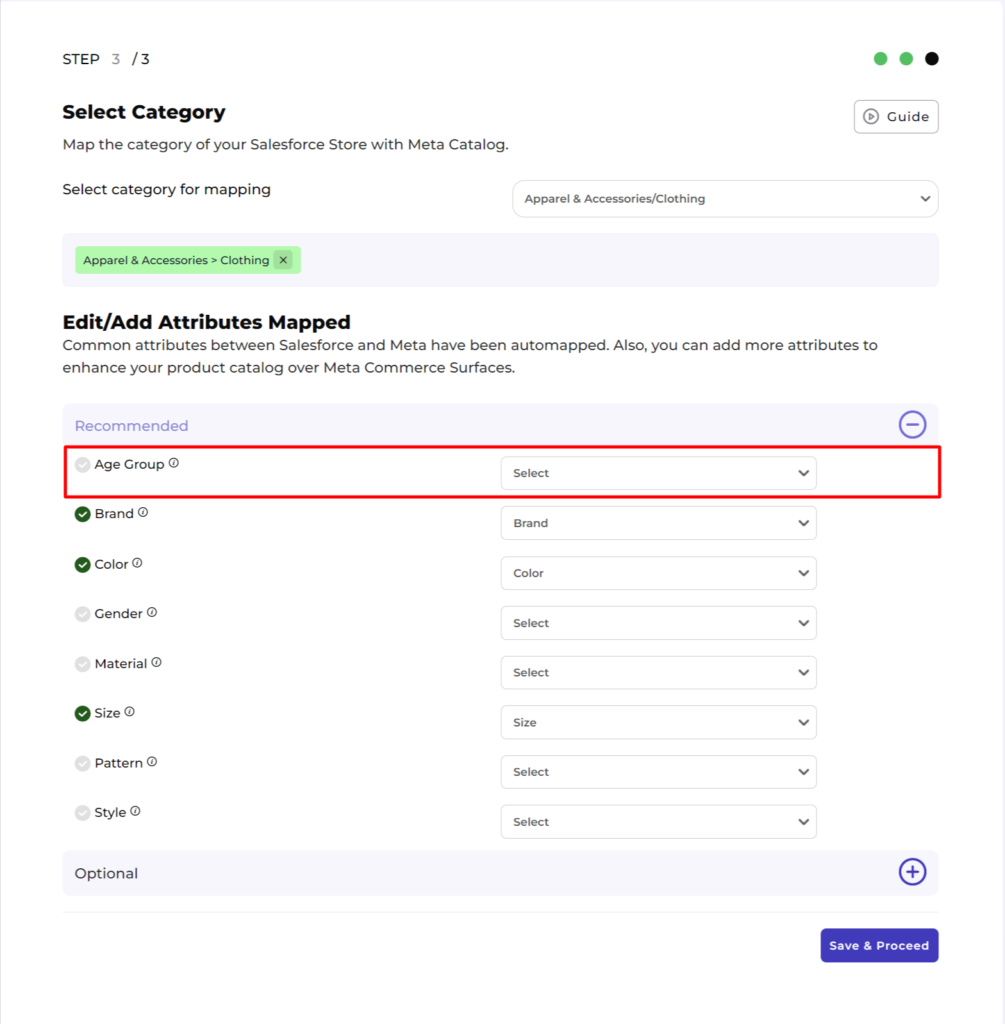 Once you are done with it, CedCommerce App will automatically initiate product importing (and synchronization) from Salesforce in the backend.
With this, we are successfully done with the complete onboarding process.
×