Syncing the Attributes
After the Categories have been synced to the seller's admin panel, the Attributes need to be synced before the creation of a new profile.
To do so:
Go to the Magento admin panel.
Place cursor on the top navigation bar of Catch and it will appear as: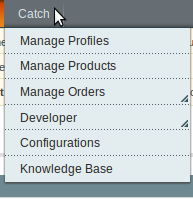 Move the cursor to Developer and it gets expanded as below: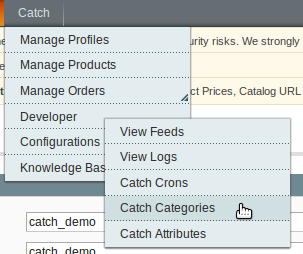 Click on Catch Attributes and on the page that you get navigate to, click on the Sync Attribute button on the top right, and all the Catch Attributes get listed as shown in the figure below:

Now all the Catch attributes get successfully synced to you Magento admin panel, and you may proceed to create a new profile.
×