Selective Product Import
After the configuration part is done, you are ready to start the importing process for the products.
For this, you need to:
Go to the Magento Admin Panel.
Place the cursor on Amazonimporter on the panel's top navigation bar, and you will see the following part: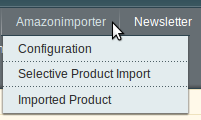 Now click on the Selective Product Import and you will come across the page as shown below: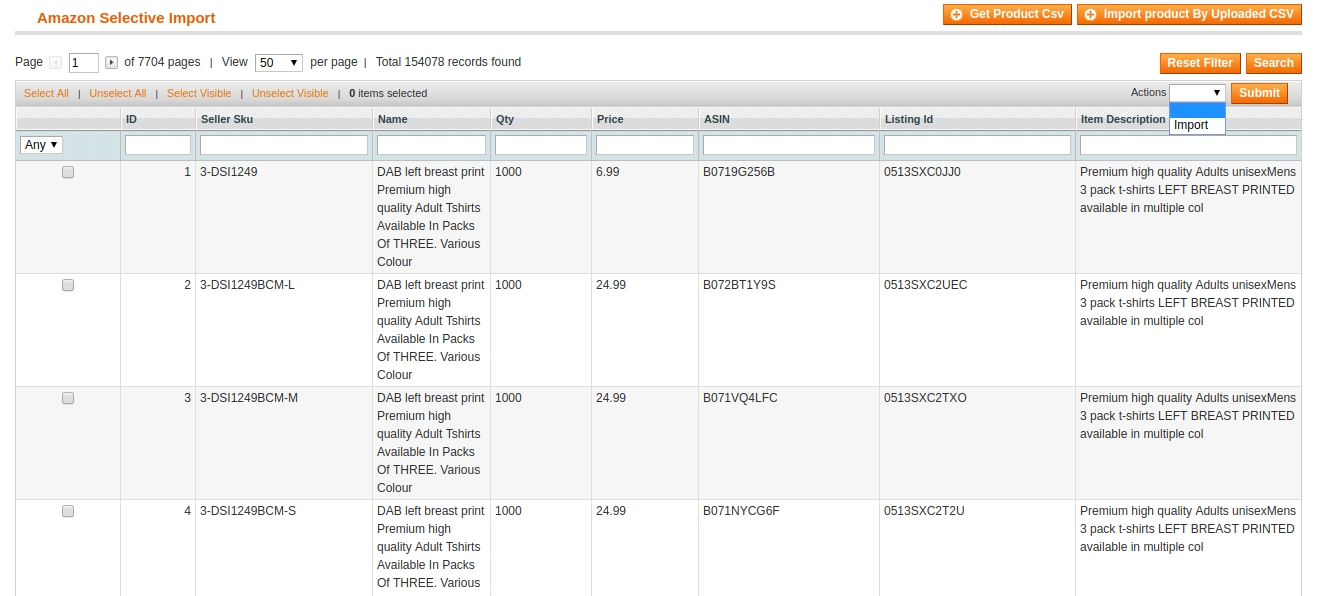 Now as seen on the top right part of the page, you have two options to import the products –
By the uploaded CSV that you uploaded in the Configuration section by clicking on Import Product by Uploaded CSV.
By clicking on Get Product CSV, it will fetch all your Amazon products in CSV format.
The products will be listed as shown in the figure above.
Now, you may import these listed products by selecting them all or by selecting the products you want to be imported.
Just select the product(s), and in the Actions bar, select Import.
Now all your products will be successfully imported.
×