Create Products
Goto Vendor Panel > New Product > select the product type
Vendors can add new products to their inventory with the New Product option on the left menu and select the product Type to create the desired product.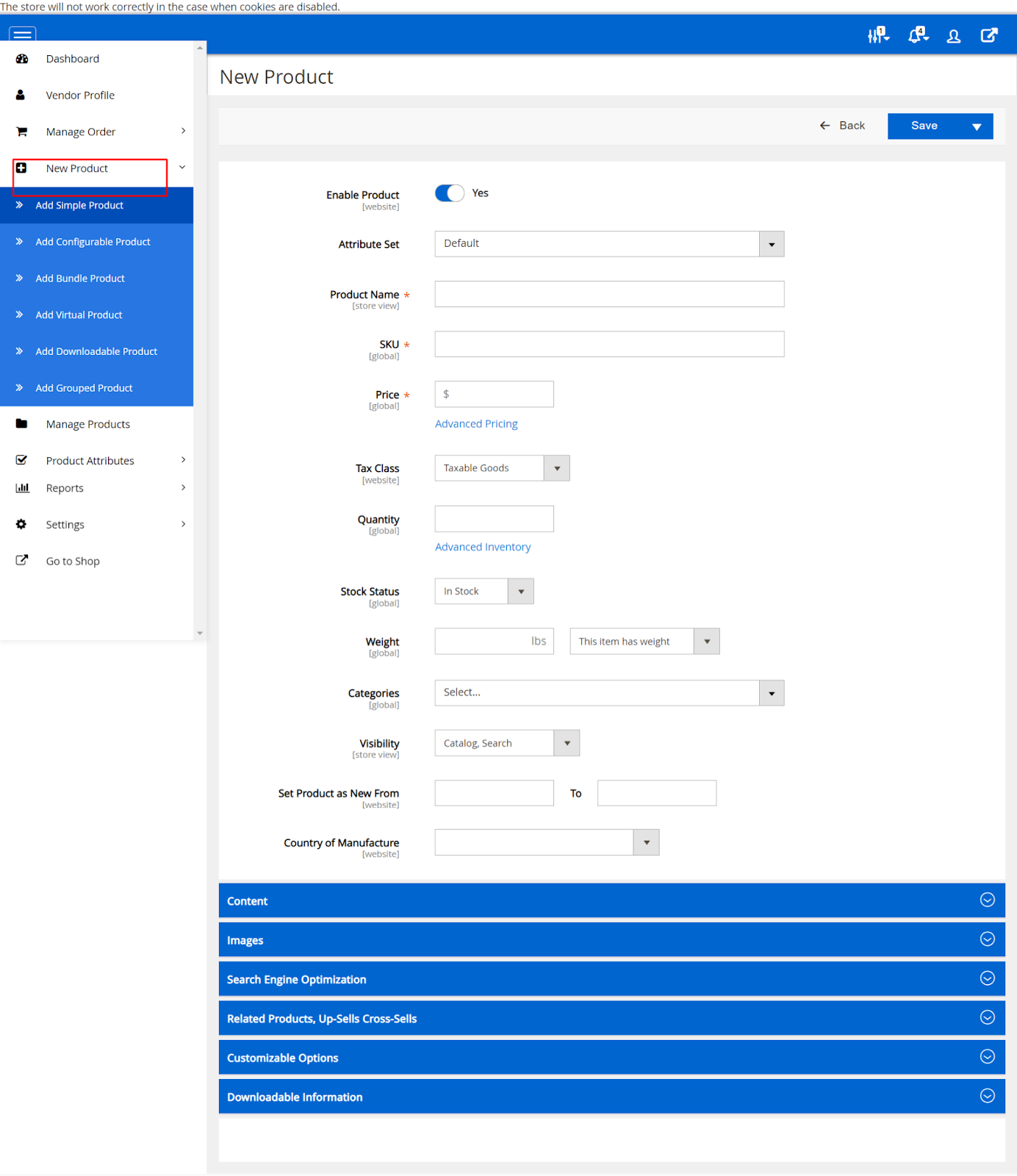 Vendors need to provide this basic product information to successfully add a new product to their inventory. Here only the most important and required fields are available so vendors can easily create new products of different types – Simple, Virtual, Downloadable, Configurable, Bundled, and Group Products.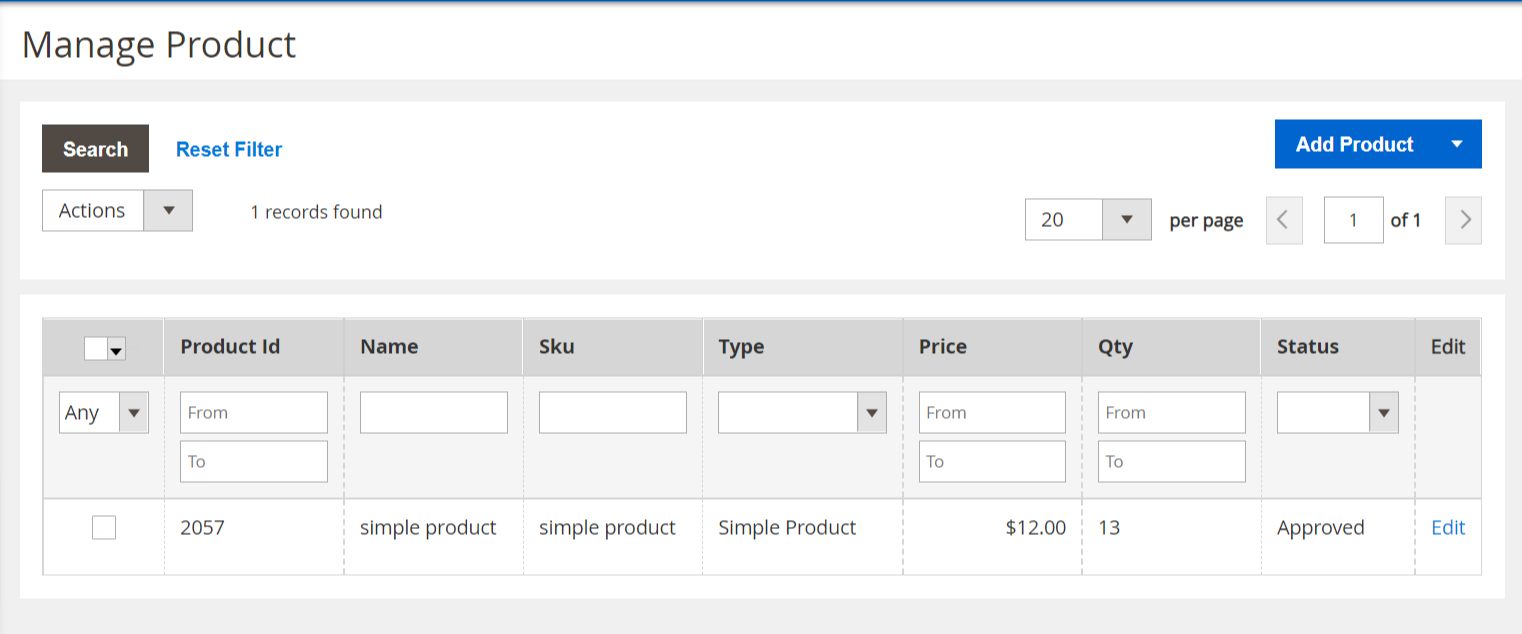 Vendors can view their catalog from the Manage Products option in the left menu. New products get a  Pending or Approved status depending on whether the Admin approval setting for new vendor products is enabled or disabled Only Approved products will be displayed on the storefront. Products can be updated by clicking the Edit option under the Action column or deleted in bulk via the mass action option Delete.
×