Manage Order
Go to Vendor Panel > Manage Order > Manage Order
Vendors can access the orders for their products from the Orders option in the left menu.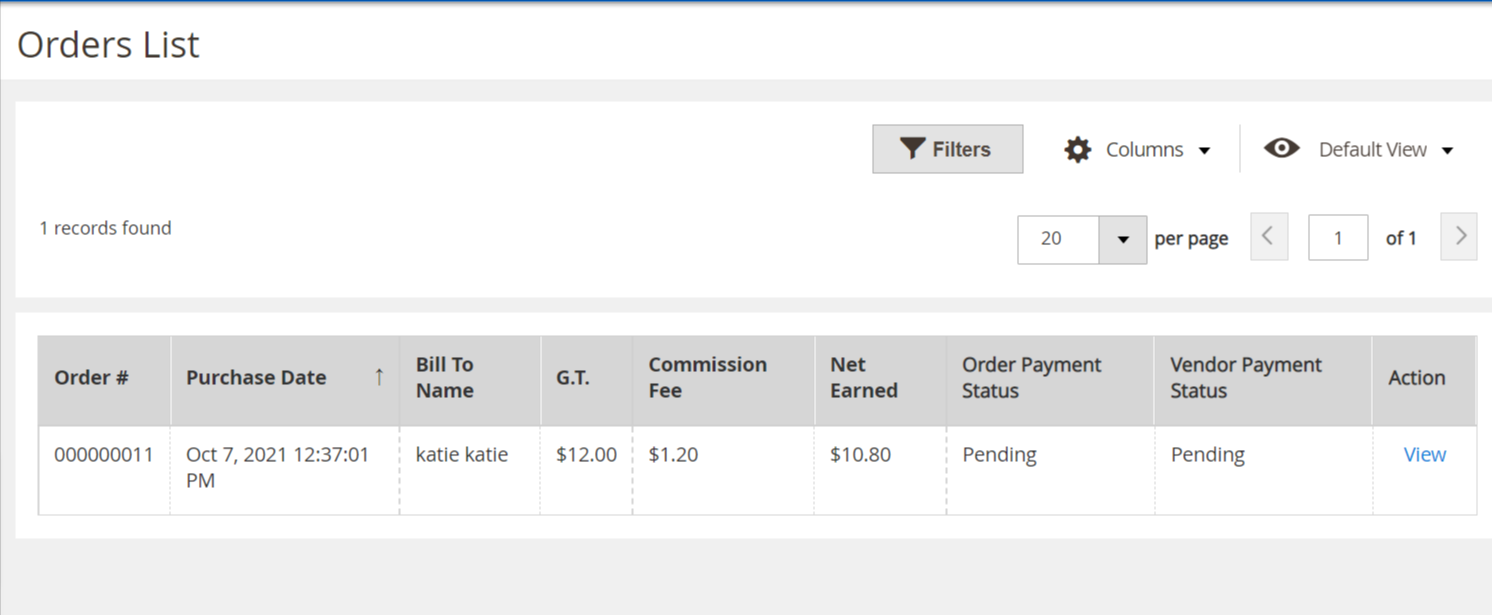 Details of individual orders can be viewed by clicking the View option under the Action column.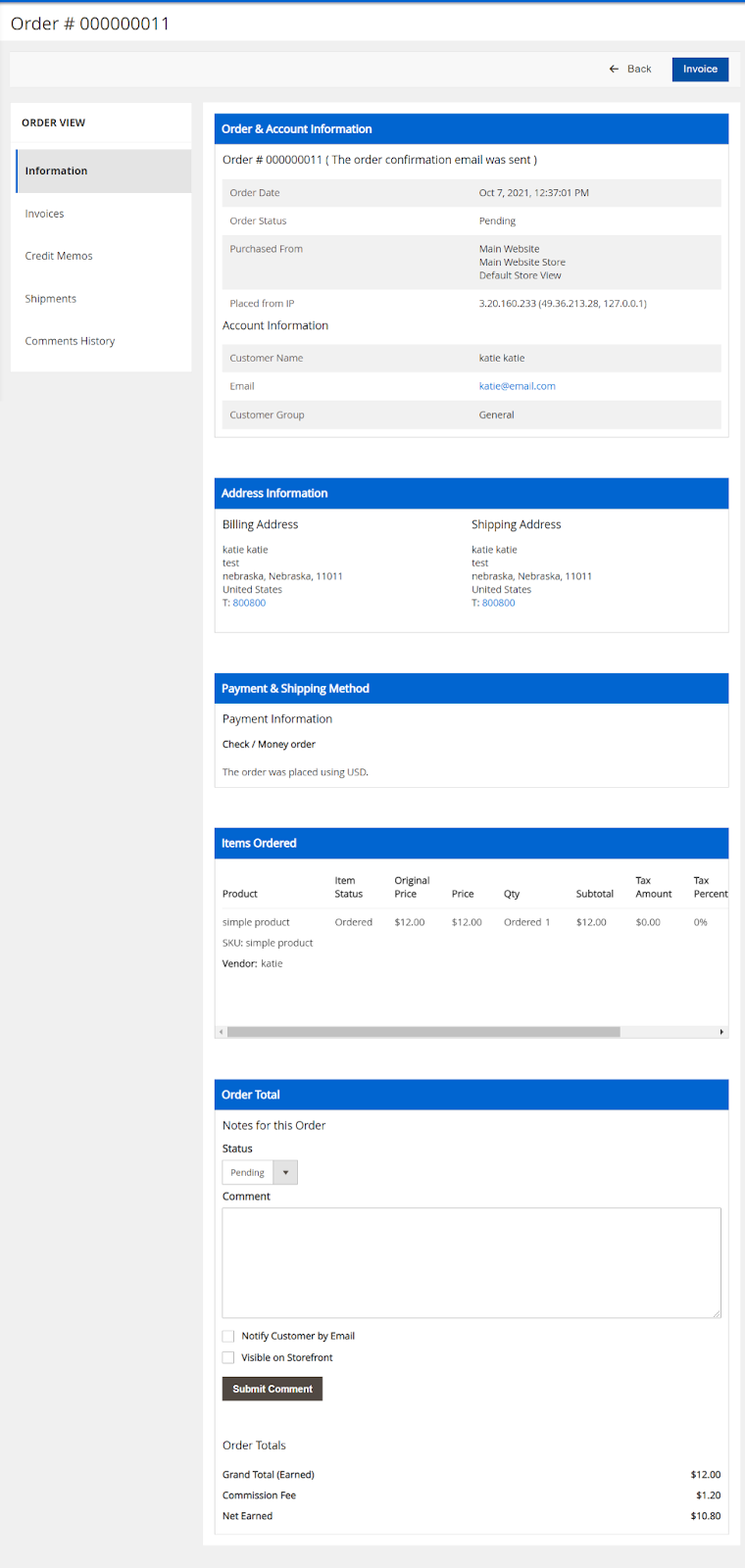 Invoice and Ship buttons appear on the top navigation bar.
Note: In the left navigation panel, under the Order View, vendors can view Invoices once it is created. Similarly, vendors can view Credit Memos after creating the credit memo and can view the Shipment details after the shipment is processed. The Comments History menu is used to view the comments history if the comments are available.
In the Comment box, enter the comment when required, and then click the Submit Comment button.
Select the associated checkbox to notify the customer by email if required.
Select the checkbox associated with the Visible on Storefront text to display the comment on the front end.
×