Driver Listing
Go to the DRIVER LIST SCREEN Section at the bottom of home screen of Admin interface in the Delivery Boy App. Here all the delivery partners will be listed & Admin can enable, disable & delete them by mass action after clicking on the checkbox.
Admin can filter the delivery boys by vehicle type & sort the delivery boys.
Create Delivery Boy
Click on the circled icon at the bottom of the page with a plus sign in it as shown in the below screenshot: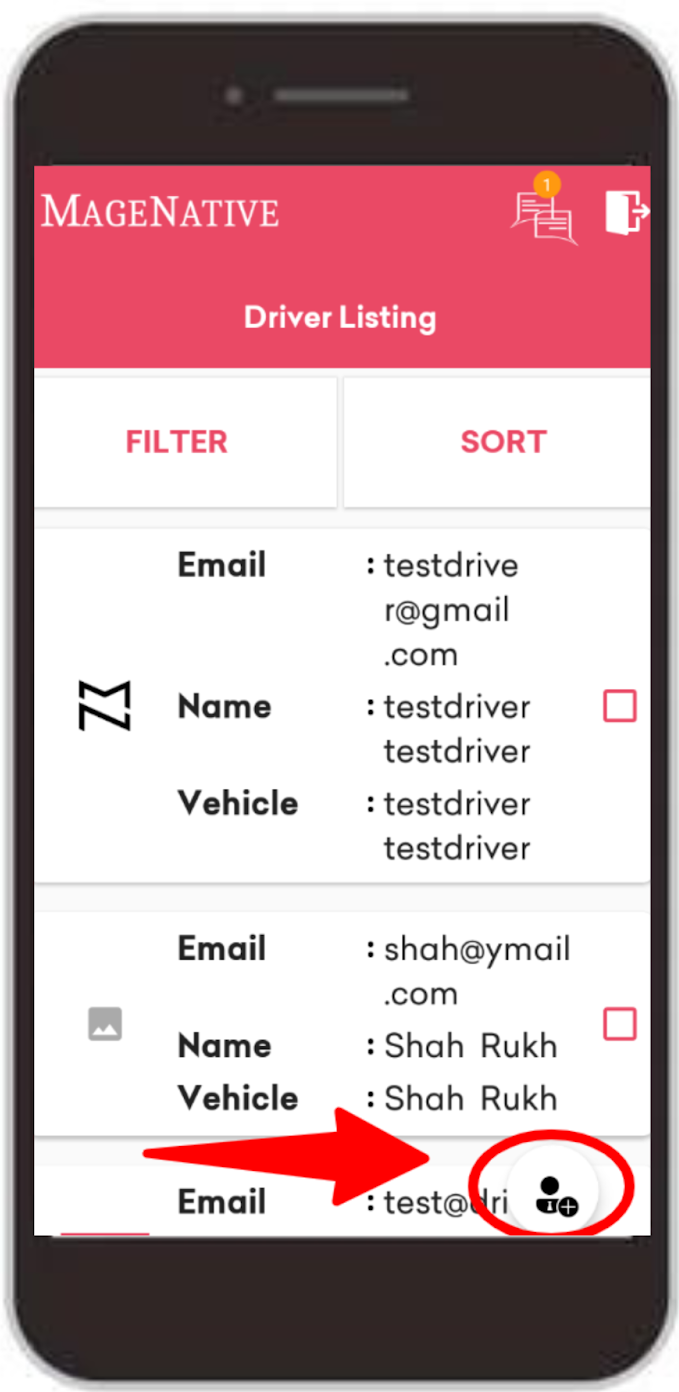 A page consisting of numerous fields for filling in drivers' details will be displayed: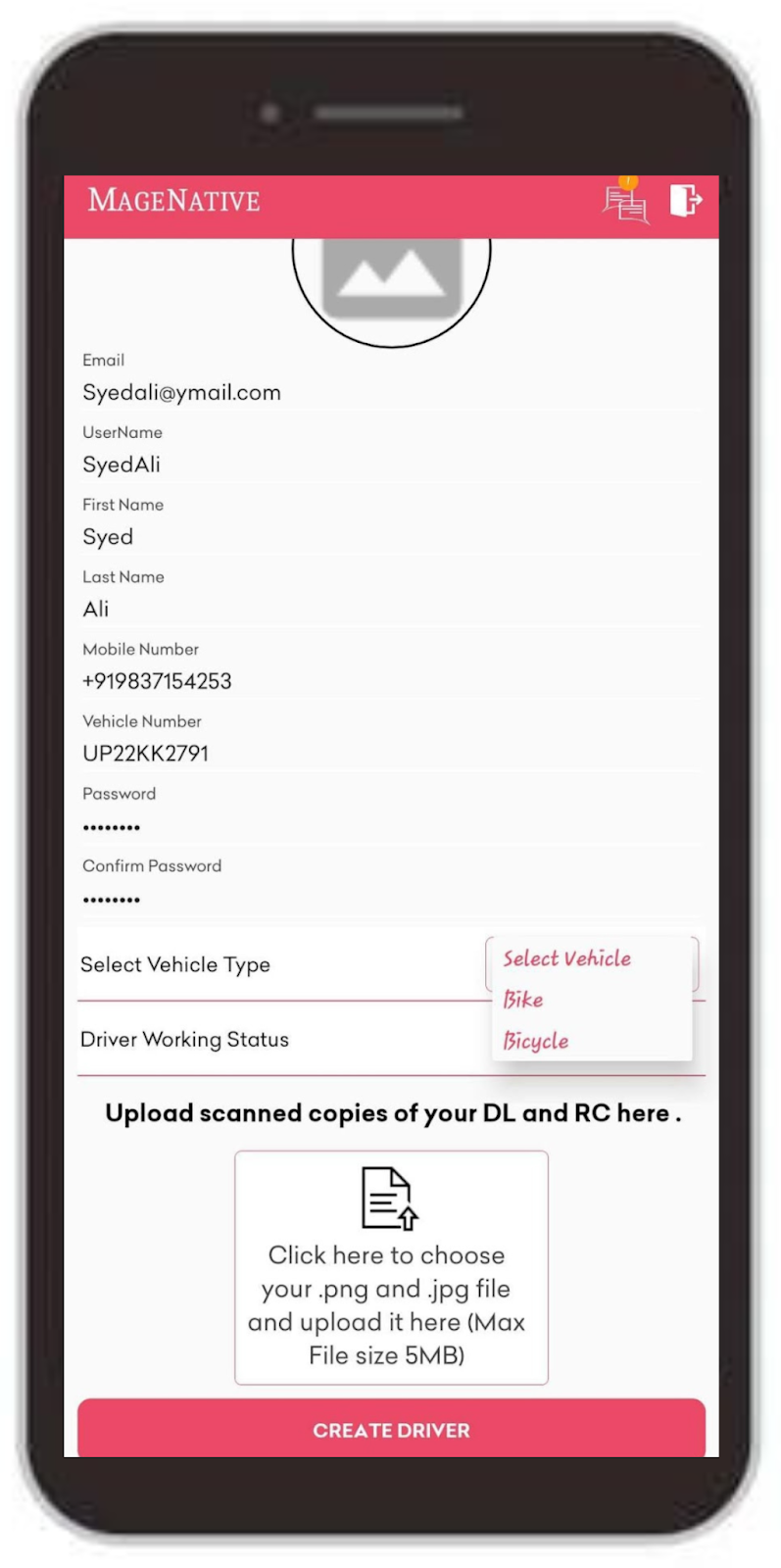 On clicking the Image icon inside a circle, the admin can upload the driver's profile picture.
Enter the driver's Username so that driver can log in easily.
Fill in his name, contact number, and vehicle number.
Set up a password and confirm it by re-entering 
Select drivers' vehicle type from the dropdown menu.
To enable or disable drivers' working status, shift the toggle button from left to right to enable and vice versa to disable
After filling in all the details, Upload documents of drivers' like DL and RC. 
Click on the CREATE DRIVER button to create.
×