Filter Product Options
Filter out your preferences to view the details of your desired products by clicking the "Filter" button. The Filter section shows the following options-
Product ID – provide the Product ID of the product you wish to filter
Title – Enter the product title here
Type of product – Select the type of product i.e. whether you are looking for Simple or Variant products.
SKU – Provide the product SKU here
Price – Input your desired price range/limit in this section. Type in your preferred "Lowest price limit" to "Highest price limit".
Parent SKU – Here, you need to enter the parent SKU of the product
Wish Product ID – Enter the Wish product ID of the product you want to filter
Barcode – submit the unique Barcode of the product you wish to filter out
Item Status – enter the status of the product – whether it is enabled/disabled.
Inventory – The option allows you to set the lowest to the highest number of product inventory.
Review status – Filter the status as per your wish and choose from – Approve/Rejected/Pending option.
Product Tags – Enter the tags that the product is entitled to.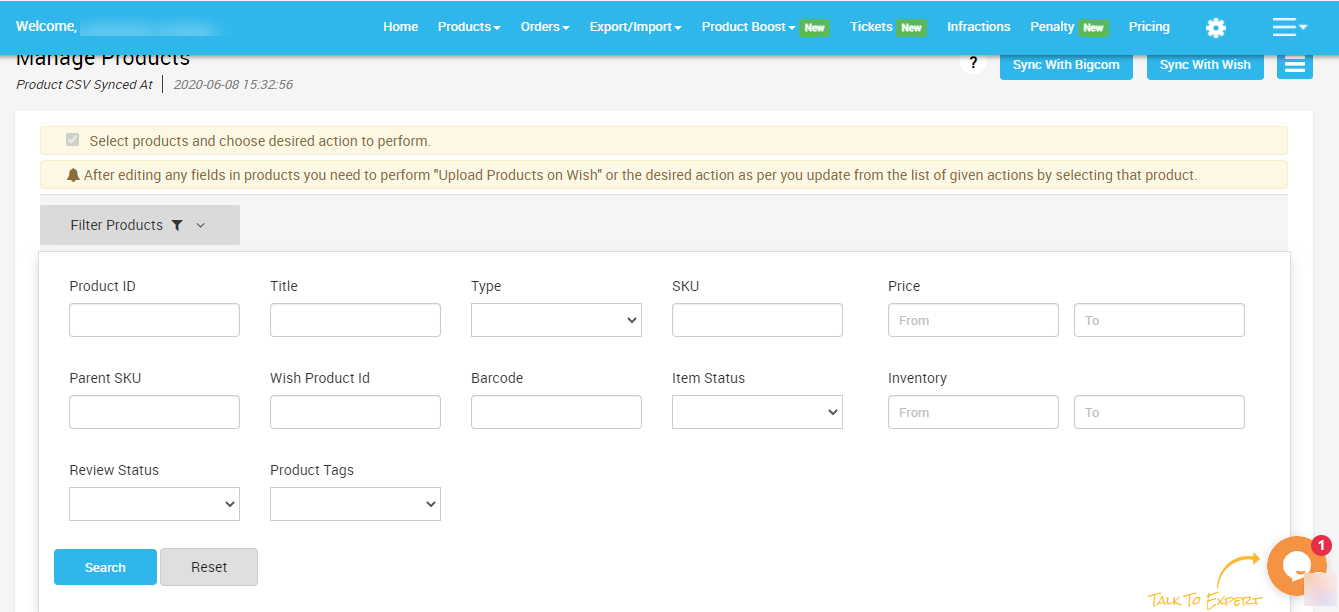 After filtering all your requirements in the given fields, simply click on "Apply filter" to view your desired product information.
×