Filter Products
You can filter products on the following basis
Go to the Walmart BigCommerce Integration.
Click the Product menu.
Click Manage Product.
The filter in the Manage Product page appears as shown in the following figure:
Sellers can filter the products on the basis of product ID

Product ID
SKU
Title (Product Name)
BigCommerce Category
Brand
Barcode Is
Type (simple or variant)
Status (Current Status on Walmart)
Price Range
Inventory Range
Note: Seller can perform any of the Bulk Actions after applying the filter.
The filter in the manage products page appears as shown in the following image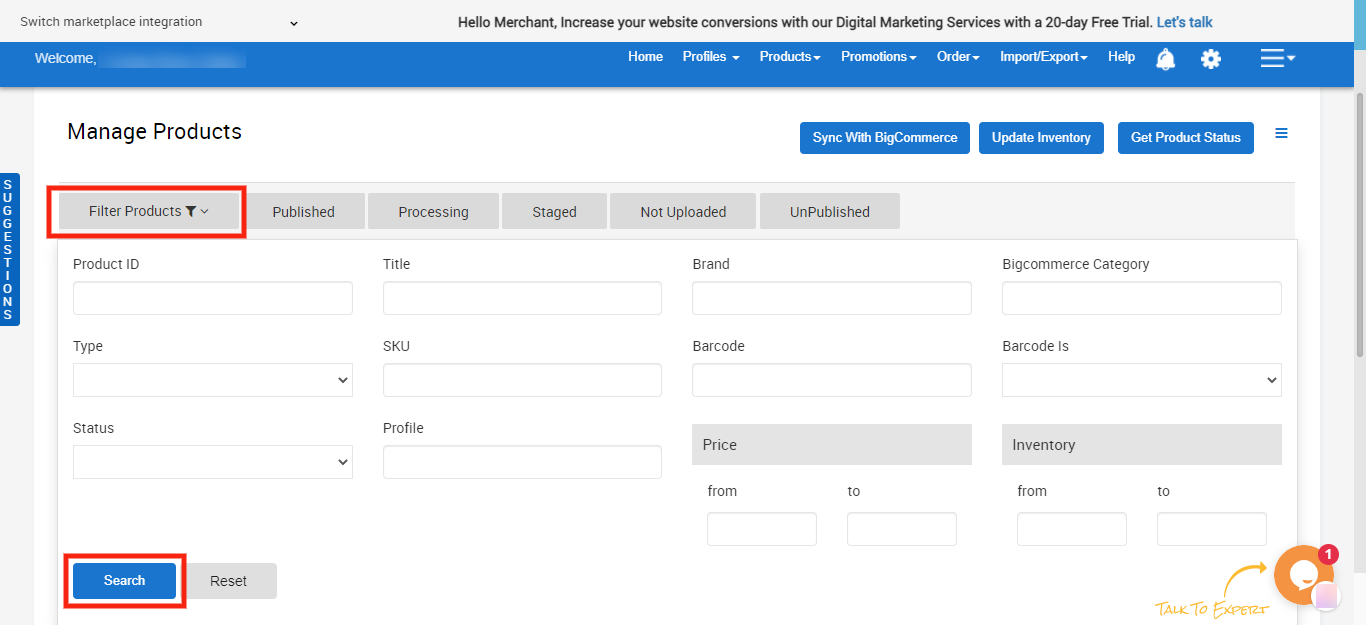 ×