How to Upload Products in Bulk?
You can perform multiple actions in bulk, like product upload, deactivating, or deleting products.

Product Upload: Select the desired product and click on 'Product upload'; a pop-up confirming the warehouse will appear. Click on 'Upload', and your product will be uploaded successfully on TikTok.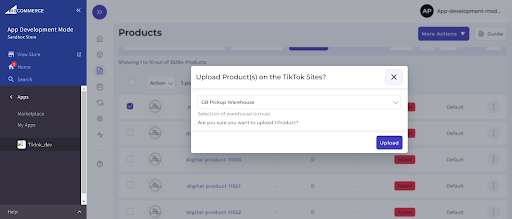 Deactivate Product: If a product is uploaded and listed on TikTok Shop, and you wish to delist it for some time, you can deactivate them from this option.
Delete Product: If you delete any product from TikTok Shop, you can do so from this option. Moreover, these products are not deleted forever; you can still recover them.
Search/ Filter Product
If you are looking for a particular product(S), you can easily search them from the 'Search Menu,' or you can also apply a filter based on SKU, profile, product type, etc.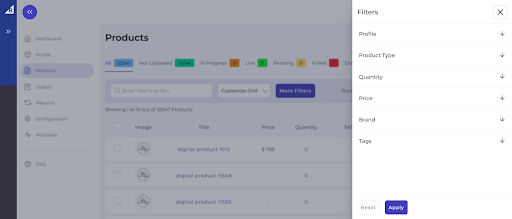 Set the filter here and apply. A list of products will appear immediately.
×