Dashboard
When you have completed your Configuration settings, you are ready to explore the app. Starting with the Dashboard of the App, i.e., Home on the top navigation menu bar, the page has been designed to provide you with all the vital information and updates related to your account.
The Dashboard of the app has the following appearance.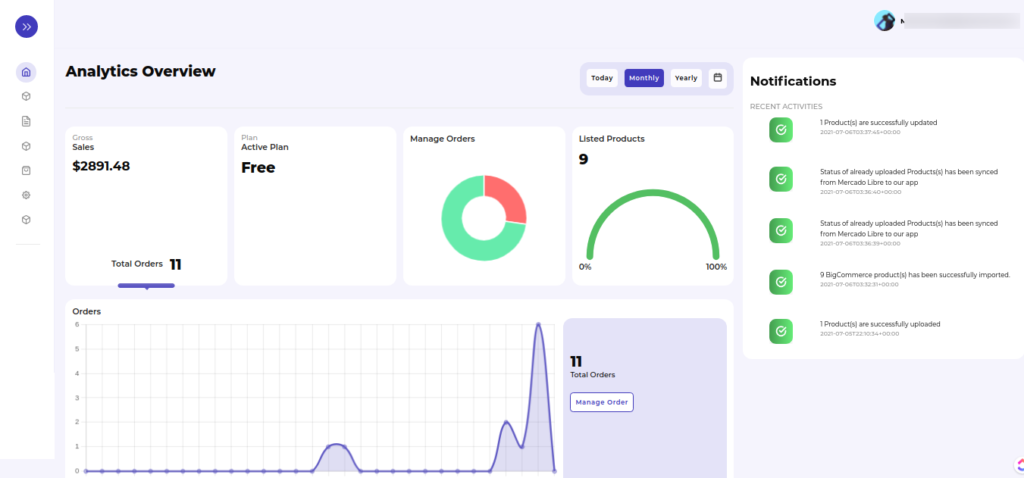 App Dashboard displays the following information:
Gross Sales
Here you can see the total sales in $, along with the total number of orders placed. The section depicts the overall sales rates in dollars.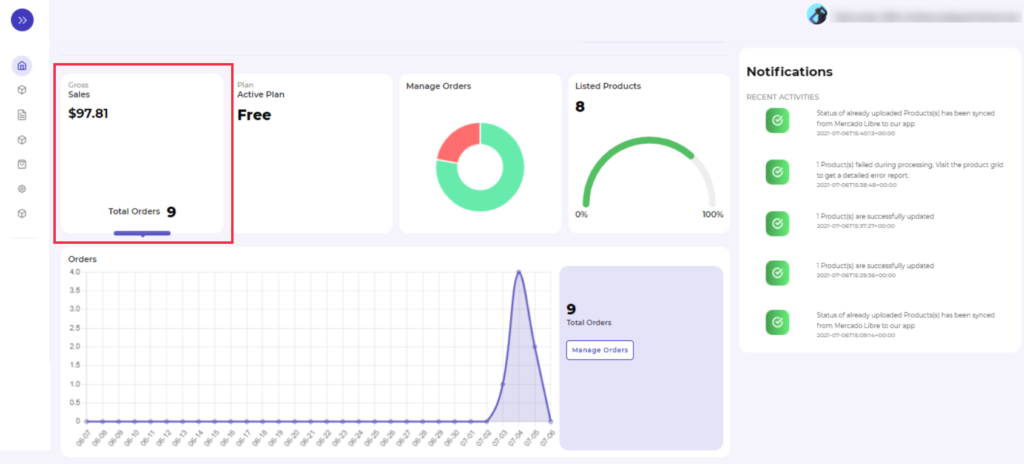 Plan
Here you will find the type of plan you've chosen, and the section displays whether your plan is monthly/yearly subscription-based.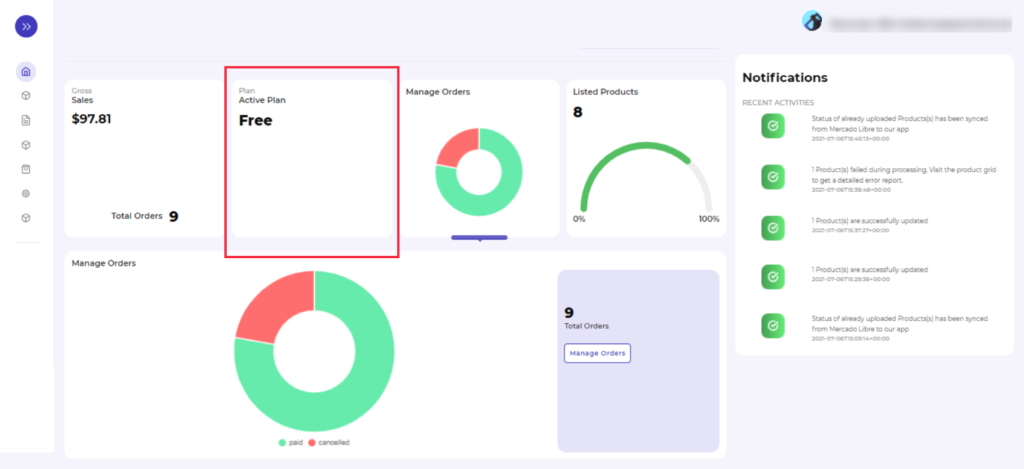 Manage Orders
The section here provides you with the statistics of the total number of orders received, along with a pie chart depicting the percentage of paid and skipped orders. It also has a "Manage orders" tab that will redirect you to the Manage orders section and from where you can view order details like when it was received, Order ID, etc.,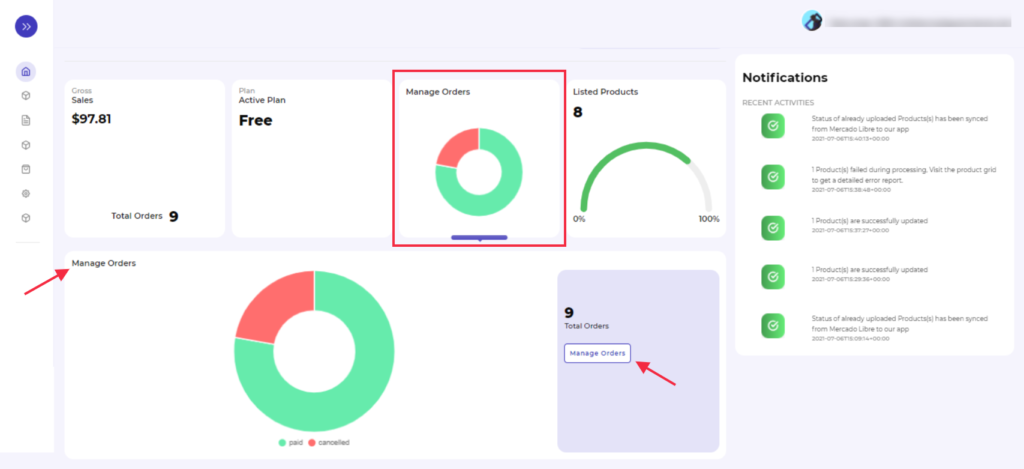 Listed Products
Here you will find the total number of products that are listed in the app. On clicking the Listed Products section, you will get a complete overview of the listed products along with a pie chart depicting the number of products that are published, have errors, are under review, paused, or are not uploaded, as shown in the image below.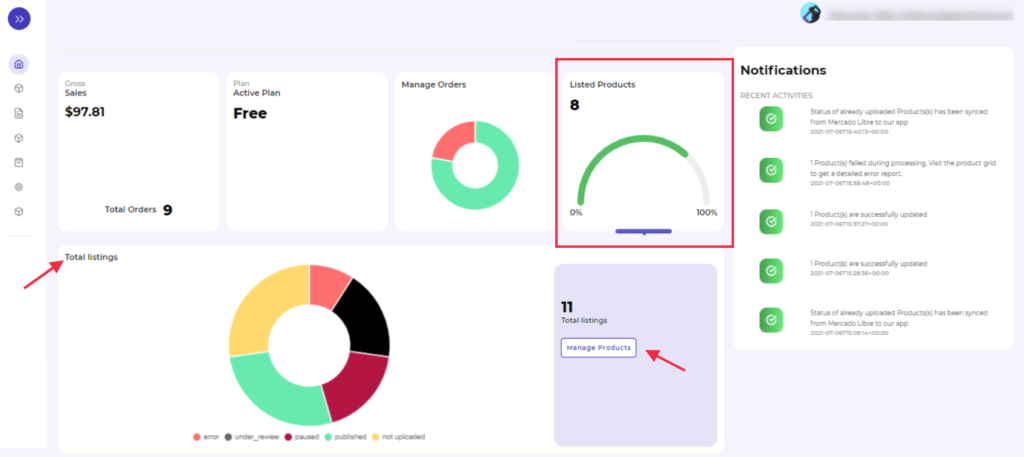 Besides, the section also provides you a redirect tab of "Manage Products," from where you can review all product details in-depth.
Notifications
The notifications section provides you with a complete list of all the recent activities or changes/updates within the app.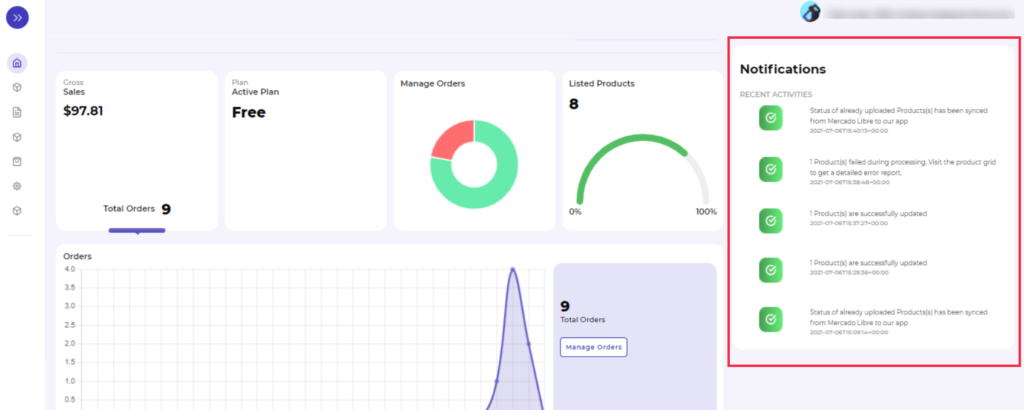 ×