Profile on Tokopedia
Admin can fill the category-specific attributes of Tokopedia for SEO purposes and increasing product visibility on Tokopedia. For mapping variable products, the attributes can be mapped by using "Used For Variation Attributes."
Admin can do the following tasks:
Edit profile.
Delete profile.
Editing the existing profile On Tokopedia Integration for WooCommerce
In the top menu bar, the store owners will hit the Profile section, which will appear as shown in the screenshot: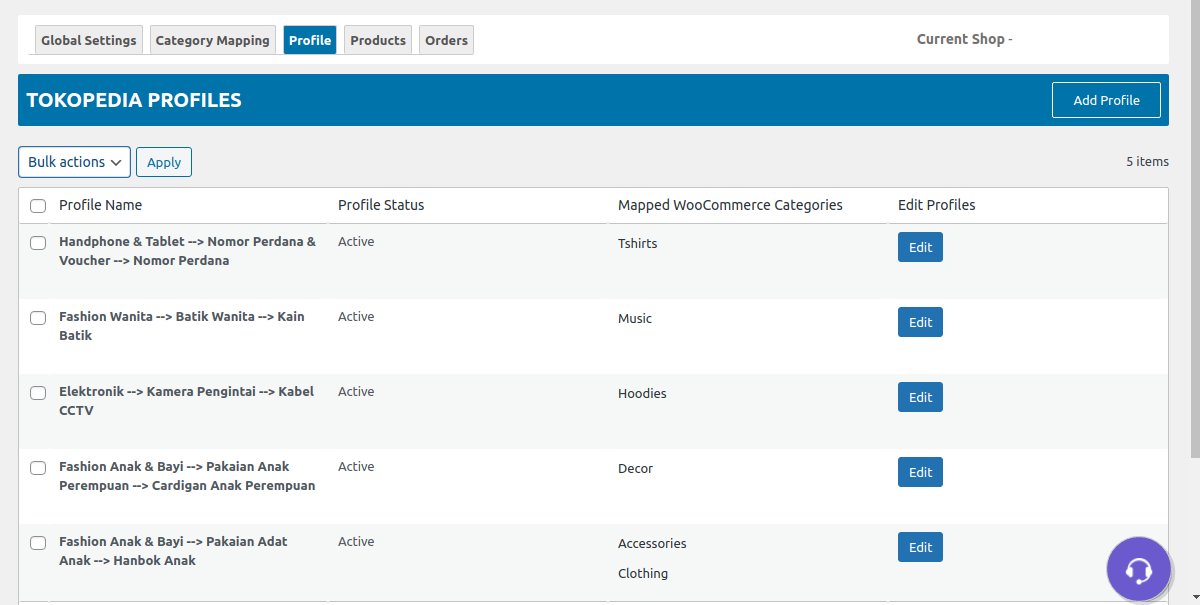 Move the cursor over the required profile to edit.
The Edit link appears as shown in the screenshot below: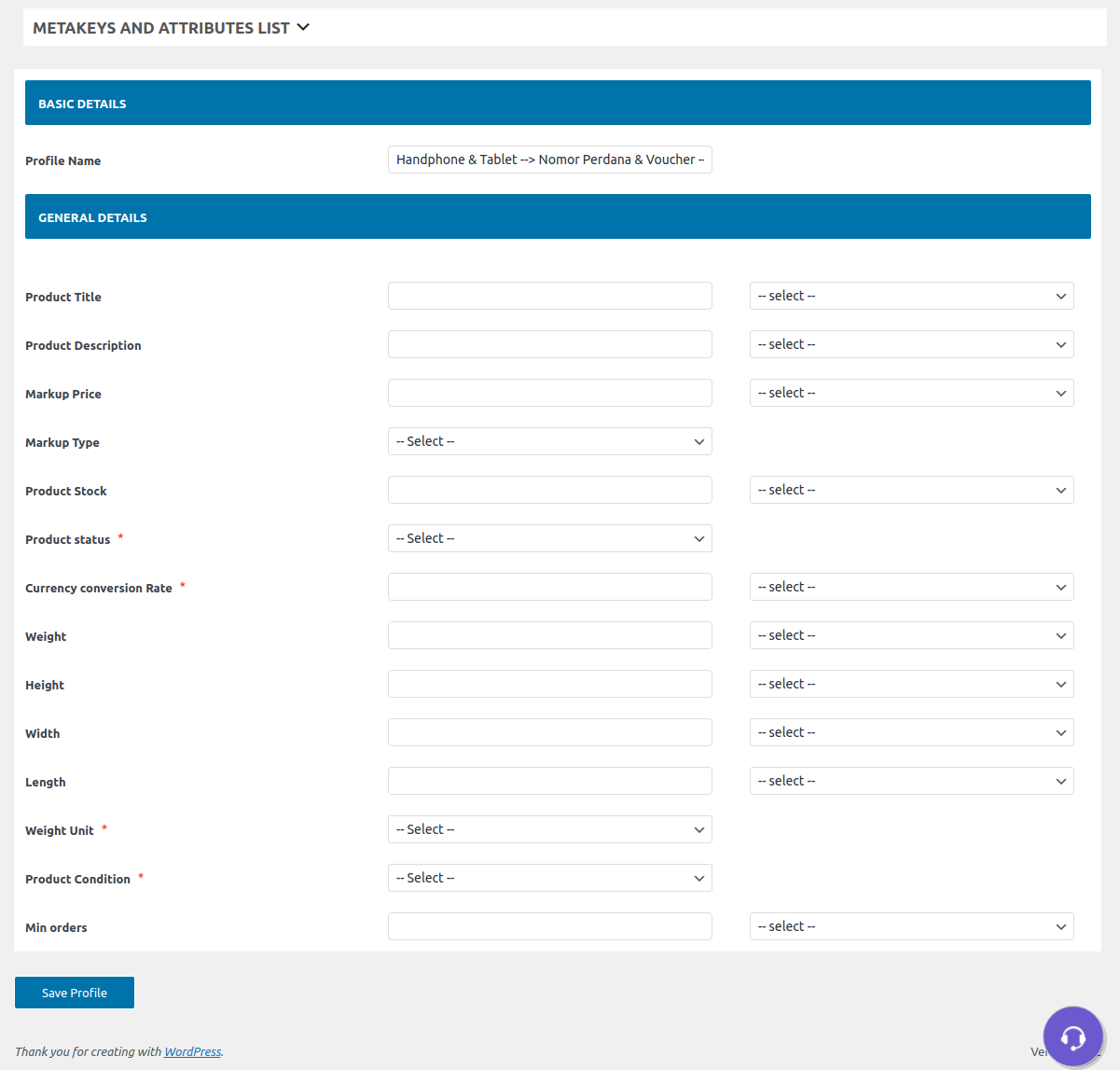 Click the Edit link, fill in the required details, and click on Save to save the details as mentioned in the screenshot below:
Delete the profile
Select the checkboxes associated with the required products to Delete.
Click the Arrow button next to the Bulk Actions field, click Delete, and then click the APPLY button.
The selected products are Deleted, as shown in the screenshot below:
×